THE MASTERS OF THE WINTER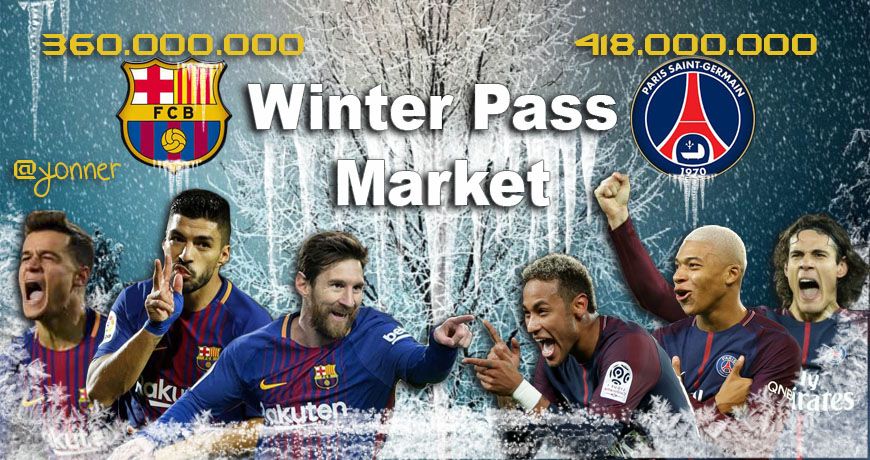 Every year all European teams wait for the opening windows of signings in order to incorporate in their ranks the best players in the world or just fix some fault in the banks of their teams and are the signings that are made in summer (August in Europe) Those who show how much financial muscle the big teams have. However this winter market has moved a little the order of this idea, because on the website (Football Transfer Review)  there is a rather interesting study carried out by Esteve Calzada, CEO of PrimeTime Sport that I recommend you see about how moved this recently completed pass window was.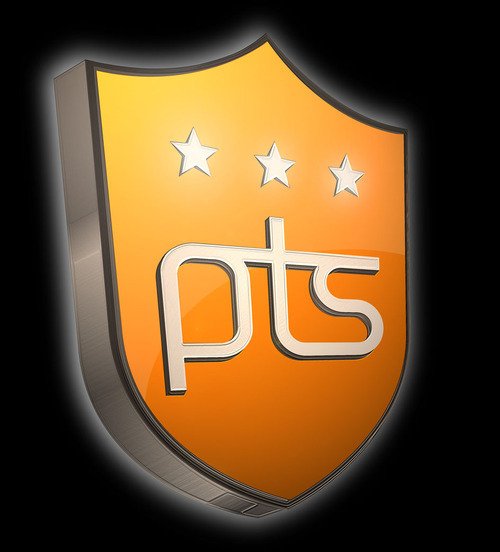 In this study mention that these windows of transfer (Winter-summer) was the most moved in the history of European football and world, all this was due to the collapse that suffered Barcelona F.C. for the forced purchase of the Brazilian Neymar by the PSG , as described in the following comparative graph ,  where we can see that the total amount of transfers in Europe was (4.405 billion in summer and 945 million in winter) compared with 10 past seasons represents a percentage of high difference.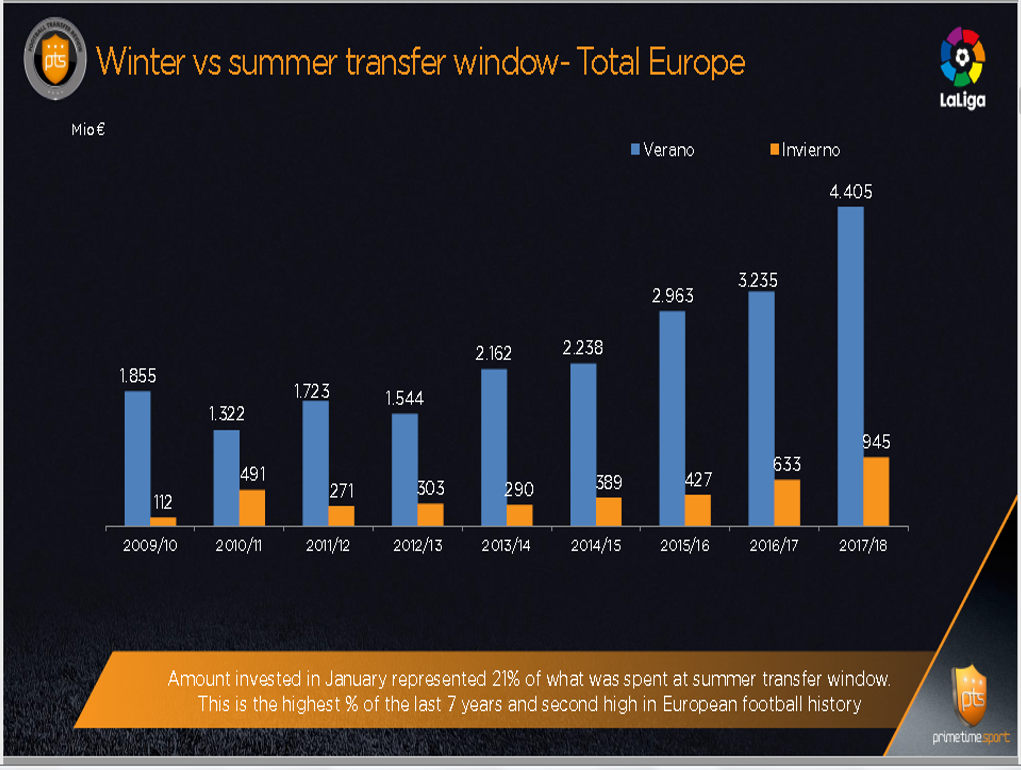 Source: https://www.primetimesport.com/index.php?lang=en 
From the last summer market to the winter market that has just finished, the team that most invested in signing is the French club Paris Saint Germain with the incorporation of Mbappé (180 million), Neymar (222 million) and also signed Yuri Berchiche (16 million), for a total of 418 million Euros. But in Spain there is a Catalan club and it is the F.C. Barcelona who invested 360 million in both Windows:  (Dembele, Coutinho and Yerry Mina). Manchester City (England) is third but very close to the Barca with 318 million Euros.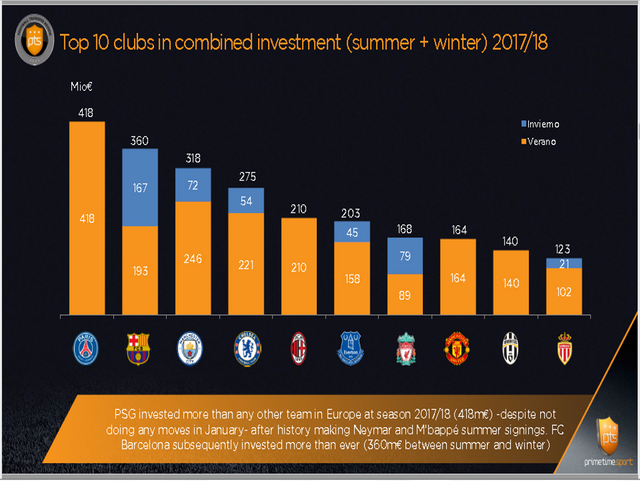 Source: https://www.primetimesport.com/index.php?lang=en  
 Now if we concentrate only on the winter market, the Catalan club takes the first place with wide difference from the French ensemble, who by their star sign (Neymar) did not dare to sign and are constantly being investigated by FIFA Due to the FAIR PLAY regulation that forces clubs not to invest beyond their income capacity (a good topic for a next post).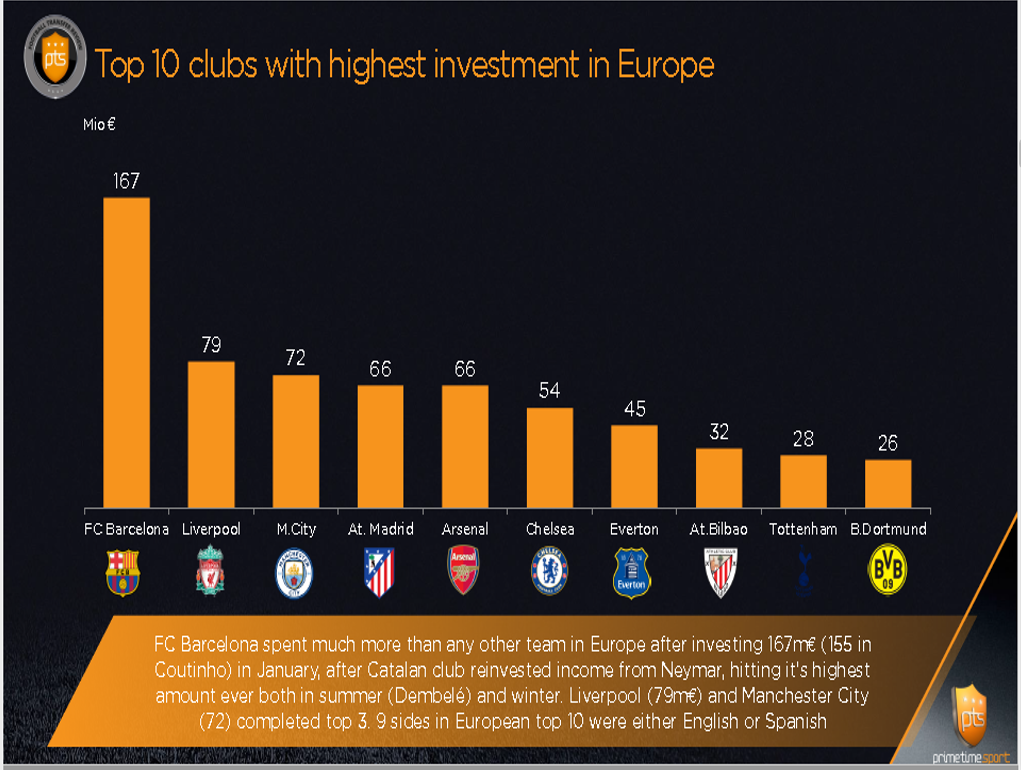 Source: https://www.primetimesport.com/index.php?lang=en   
 Thanks to these excellent graphics we can come to the conclusion that if, the PSG kingdom in summer but when winter approached, FC BARCELONA triumph becoming the Master of Winter. see you soon!!!