GUACAMAYA
One day I found the courage to clean the drawers of a chest of drawers. The cleaning lasted longer than expected, since everything I brought up evoked a memory. And in fact these were many. I took a booklet where pictures of different animals appeared, I leafed through it, read its content and remembered that Sunday when accompanied by a group of friends and family, we enjoyed a walk through one of the largest zoos in Latin America: "Africam Zafari" in the Puebla city, where I live. Immediately I was strongly inspired by the image of the macaw, although birds are not my favorite subject to paint. But its bright colors were like a magnet that led me to take paper and pastel colors and I got down to work. And this has been the result.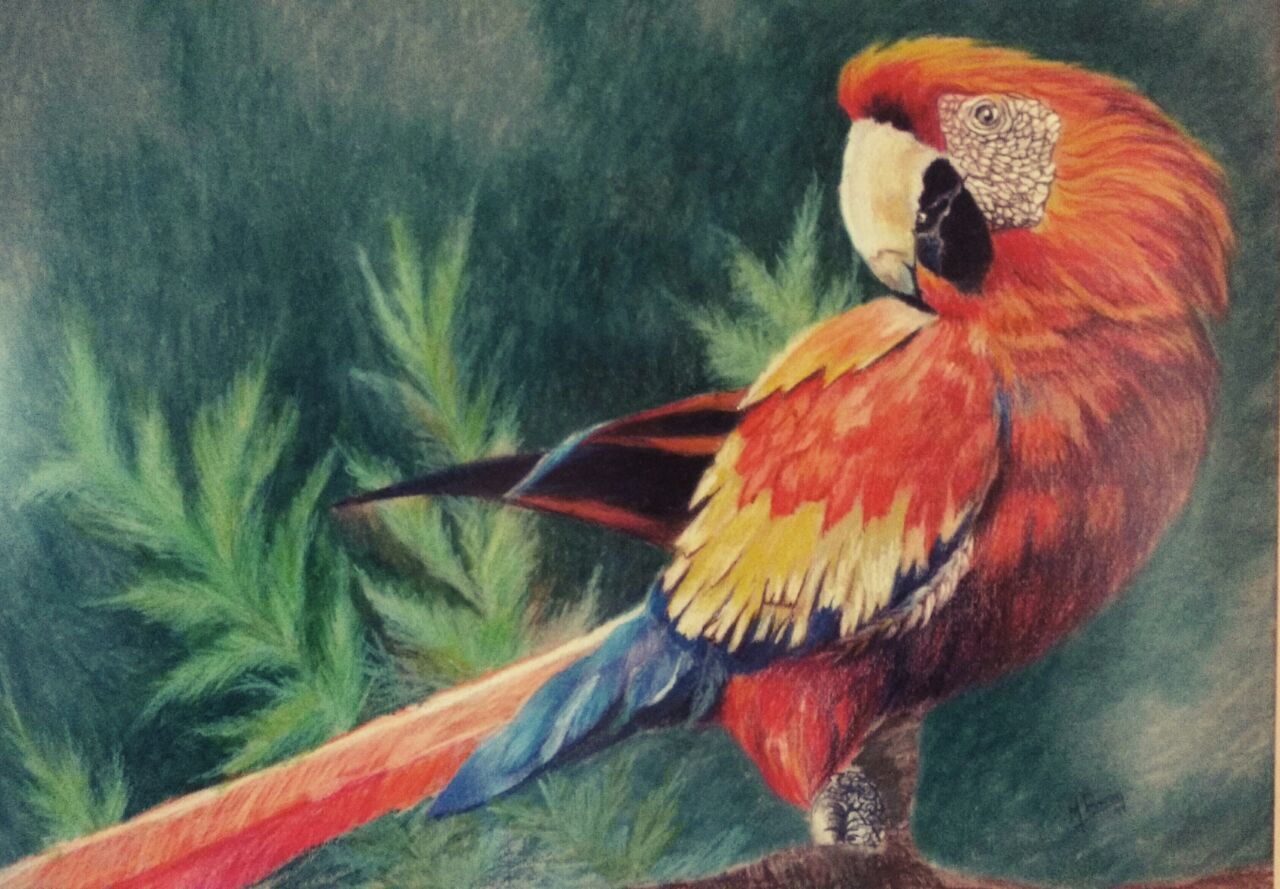 Materials
Wood support
Paper "Canson" or "Staford"
Colored bars "OIL PASTEL"
Esfuminos of different thickness
Process
First of all we have to fix our paper with tape in the support. Then we take a light blue or gray pencil. I recommend the color pencil instead of graphite pencil because it does not stain. We make the drawing with some detail, determining each area that must be painted in each color. I advise to go singing the whole drawing at the same time and from less to more since any excess could ruin all the work.
In this painting I do not have the process because it has been executed for some time and I still did not have a cell phone with which to take photos of the process. But soon I will bring you a complete step by step.