Arsenal again defeat in the Premier League continued. The Gunners are conquered by Brighton & Hove Albion with a final score of 1-2. In the match at Amex Stadium on Sunday (4/3/2018) night local time, Arsenal difficulty in the first round. They conceded two goals, Lewis Dunk and Glenn Murray scorer. Arsenal did master the ball with a record 68.4 percent mastery of the ball in the data that was launched by the Premier League official website. Shot on target Arsenal only seven times, one ahead than Brighton. With this defeat, Arsenal remain in sixth place standings. They collected 45 points. Meanwhile, Brighton is in 10th place with a collection of 34 points. Arsenal had already swallowed three consecutive defeats. Two previous games they lost to Manchester City
Nueva derrota del Arsenal en la Premier League. Los Gunners son conquistados por Brighton & Hove Albion con un puntaje final de 1-2. En el partido en el Amex Stadium el domingo (4/3/2018) la hora local de la noche, dificultad del Arsenal en la primera ronda. Concedieron dos goles, Lewis Dunk y Glenn Murray anotador. Arsenal dominó el balón con un dominio récord del 68,4 por ciento de la pelota en los datos lanzados por el sitio oficial de la Premier League. Disparó al Arsenal objetivo solo siete veces, una delante de Brighton. Con esta derrota, el Arsenal permanece en el sexto lugar. Recolectaron 45 puntos. Mientras tanto, Brighton está en décimo lugar con una colección de 34 puntos. Arsenal ya se había tragado tres derrotas consecutivas. Dos juegos anteriores que perdieron ante el Manchester City.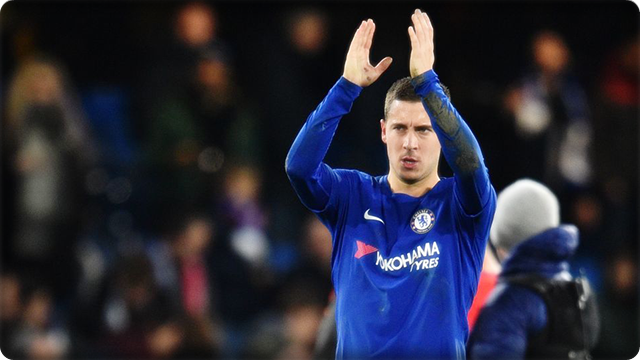 Manchester City appear so dominant when entertaining Chelsea at Etihad Stadium on Sunday (4/3/2018). City came out as winners with a score of 1-0 thanks to goals Bernardo Silva. As the host, City controlled the game from beginning to end. They did not get a meaningful resistance from Chelsea who survive more. Premier League official site noted City superior control of the ball to about 71%. Pep Guardiola's team made 13 shots throughout the game and three of them on target. Meanwhile, Chelsea just fired three shots and none led to the goal. After the first half ended goalless, City broke the deadlock through Bernardo Silva in the 46th minute. This goal eventually became the only goal created.
El Manchester City parece ser tan dominante cuando entretiene al Chelsea en el Etihad Stadium el domingo (4/3/2018). City salió como ganadores con un puntaje de 1-0 gracias a los goles de Bernardo Silva. Como anfitrión, City controló el juego de principio a fin. No obtuvieron una resistencia significativa del Chelsea que sobrevivió más. El sitio oficial de la Premier League notó que el control superior de la pelota por parte de la Ciudad era de aproximadamente el 71%. El equipo de Pep Guardiola hizo 13 tiros a lo largo del juego y tres de ellos en el objetivo. Mientras tanto, el Chelsea solo disparó tres tiros y ninguno llevó a la meta. Después de que la primera mitad terminó sin goles, City rompió el punto muerto por medio de Bernardo Silva en el minuto 46. Este objetivo finalmente se convirtió en el único objetivo creado.