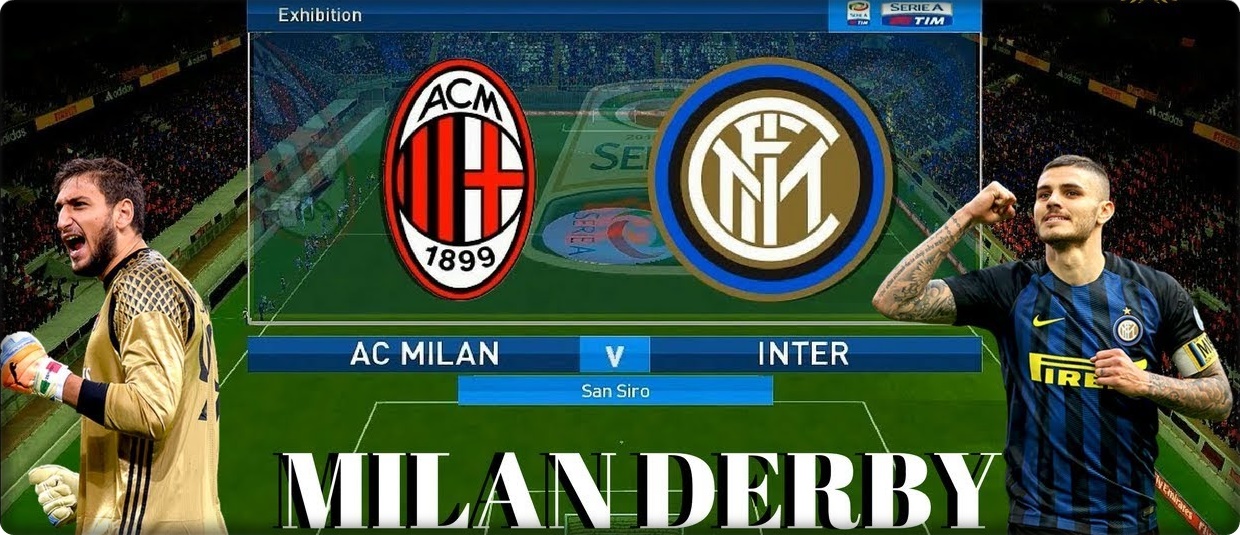 Serie A 27th week heated derby della Madonnina. AC Milan who are on the upswing will face Inter Milan are declining. Who can be three numbers?
Derby della Madonnina takes place at San Siro on Monday (5/3/2018) pm dawn with Milan acting as the host. In addition to getting support from a larger supporter, the Rossoneri should be more favored over the Nerazzurri.
Serie A 27 ° settimana riscaldata derby della Madonnina. Il Milan che è in ripresa affronterà l'Inter, in calo. Chi può essere tre numeri?
Il Derby della Madonnina si svolge a San Siro il lunedì (5/3/2018) all'alba con Milano come ospite. Oltre ad ottenere il sostegno di un grande sostenitore, i rossoneri dovrebbero essere più favoriti sui nerazzurri.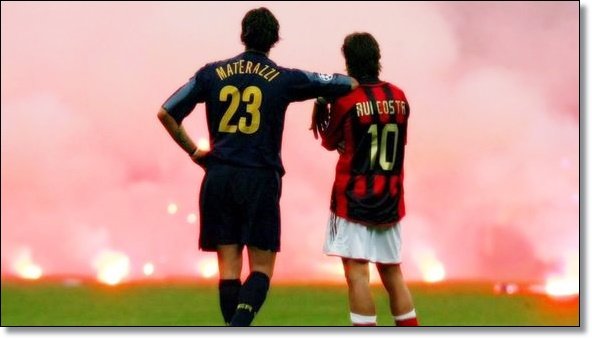 Milan are in good pace, unbeaten in the last 13 games. They even beat AS Roma in the capital and get rid of Lazio in the Coppa Italia semi-final.
Instead, Inter is being unconvincing. In his 11th game, Inter only won twice, with five equal and four defeats.
There are a number of other interesting records to this match. See the data and facts as reported by Opta.
AC Milan only lost once in the last five derbs in all competitions, two wins and two equal. They always scored in each match.

In the last three derbies in Serie A, both teams have scored at least two goals. They are twice equalized 2-2, then Inter win 3-2 at the first meeting this season.

Milan are unbeaten in the last eight league parties, six wins and two equal. They won in three straight games without conceding. The last time the Rossoneri recorded four consecutive wins without conceding at all was in March 203.

Under Montella, Milan recorded an average of 1.43 points per game, while in 12 games with Gattuso averaging 2 points per party. In comparison, Inter have an average of 1.25 points since Gattuso served as Milan coach.

Inter have only lost once in their last eight league games, two wins and five draws.

Six of Inter's last 10 goals in Serie A are scored from the dead ball. Even the Nerazzurri have made 16 goals from the dead ball in this season, only three teams that record more.

Inter and Milan are both listed the lowest conceded number of dead ball situations in Serie A this season. Inter conceded four goals while Milan were six goals.

Inter scored the most header in Serie A this season with 11 goals, while Milan conceded the least of the header with three goals.

Giacomo Bonaventura has scored four goals against Inter in Serie A, no other team he breaks more often.

Mauro Icardi has made four goals in his last two derbies in the league, having failed to score a single goal on seven previous occasions.
Il Milan è di buon passo, imbattuto nelle ultime 13 partite. Hanno persino battuto l'AS Roma nella capitale e si sono liberati della Lazio nella semifinale di Coppa Italia.
Invece, l'Inter non sta convincendo. Nella sua undicesima partita, l'Inter ha vinto solo due volte, con cinque pari e quattro sconfitte.
Ci sono un certo numero di altri record interessanti per questa partita. Vedi i dati e fatti come riportato da Opta.
Il Milan ha perso solo una volta nelle ultime cinque derby in tutte le competizioni, due vittorie e due uguali. Hanno sempre segnato in ogni partita.
Negli ultimi tre derby in Serie A, entrambe le squadre hanno segnato almeno due gol. Vengono pareggiati per 2-2, poi l'Inter vince 3-2 al primo incontro di questa stagione.
Il Milan è imbattuto negli ultimi otto campionati, sei vittorie e due uguali. Hanno vinto in tre partite consecutive senza subire gol. L'ultima volta che i rossoneri hanno registrato quattro vittorie consecutive senza concedere nulla è stato nel marzo del 203.
Sotto Montella, il Milan ha registrato una media di 1,43 punti a partita, mentre in 12 partite con Gattuso in media 2 punti a partita. In confronto, l'Inter ha una media di 1,25 punti da quando Gattuso ha servito come allenatore del Milan.
L'Inter ha perso solo una volta nelle ultime otto partite di campionato, due vittorie e cinque pareggi.
Sei degli ultimi 10 gol dell'Inter in Serie A sono segnati dalla palla morta. Anche i nerazzurri hanno realizzato 16 gol dalla palla morta in questa stagione, solo tre squadre che registrano di più.
Inter e Milan sono entrambe classificate come il numero più basso di dead ball in Serie A in questa stagione. L'Inter ha subito quattro gol mentre il Milan ha segnato sei gol.
L'Inter ha segnato il maggior colpo di testa in questa stagione in questa stagione con 11 reti, mentre il Milan ha concesso il minimo di intestazione con tre reti.
Giacomo Bonaventura ha segnato quattro gol contro l'Inter in Serie A, nessun'altra squadra si rompe più spesso.
Mauro Icardi ha segnato quattro gol nei suoi ultimi due derby in campionato, non avendo segnato un solo gol in sette occasioni precedenti.