ahead of ac milan vs arsenal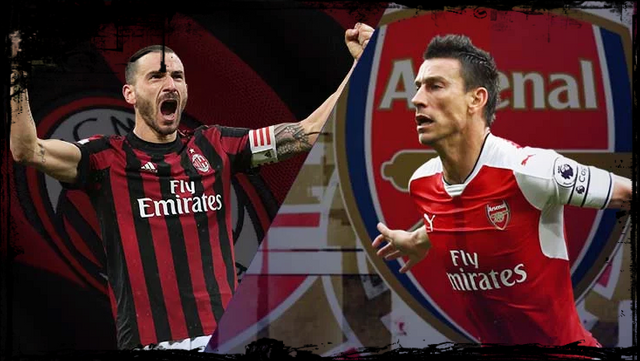 AC Milan and Arsenal will start their duel in the Europa League. Both teams are in a very different performance ahead of the duel in the first leg.
The Rossoneri and the Gunners became opponents in the last 16 of the Europa League. The first leg will be held at San Siro on Friday (9/3/2018) early morning hrs.
For the duel, Milan's hosts are passing an impressive performance after unbeaten in the last 13 matches throughout the competition, with 11 of them taking place after the turn of the year.
In 2018 this squad made by Gennaro Gattuso finishes his last 11 games by winning nine (including penalties over Lazio after a 0-0 draw) and a draw twice.
In the last six games, Milan goalkeeper was not even broken. On the other hand, a total of 11 goals successfully printed in that period.
Meanwhile Arsenal's performance is even dropped after the turn of the year. There are only four victories achieved from 14 games in all events in 2018 (plus two draws and eight defeats).
Already so, Arsene Wenger's team had to accede to defeat in four matches before this. In two matches between them, both when facing Manchester City, Arsenal could not even make a goal and conceded each of three goals.
The note makes Milan on paper would be seeded over Arsenal early this morning, especially with his status as host in the first leg. But the situation could have been different on the pitch. One thing is for sure, UEFA.com said that both Milan and Arsenal will both play their first major 16th round in the Europa League.