a fight that approached the champions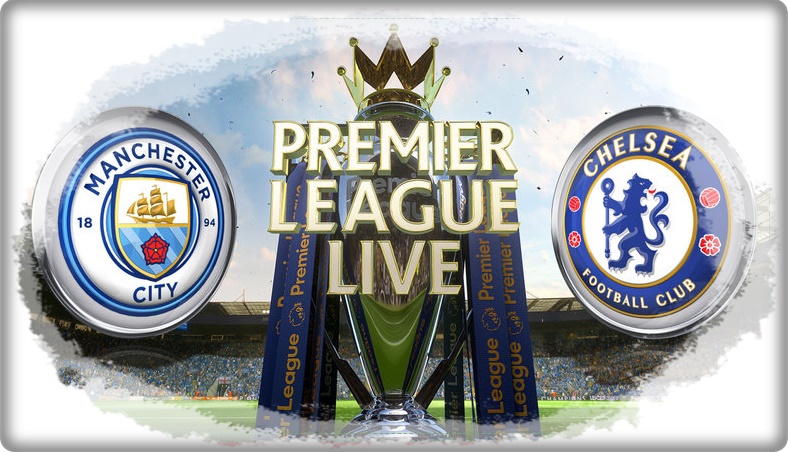 Manchester City again faced a big fight after against Arsenal. Chelsea entertain the opportunity The Citizens increasingly consolidate a step towards the champion.
City will host Chelsea at Etihad Stadium on Sunday (4/3/2018) night local time. The hosts in high confidence, after winning the English League Cup and two times bulldoze Arsenal with a score of 3-0 landslide.
El Manchester City volvió a enfrentar una gran pelea después del Arsenal. Chelsea aprovecha la oportunidad Los ciudadanos se consolidan cada vez más en un paso hacia el campeón.
La ciudad recibirá a Chelsea en el Etihad Stadium el domingo (4/3/2018) por la noche, hora local. Los anfitriones en alta confianza, después de ganar la Copa de la Liga inglesa y dos veces arrasar el Arsenal con un puntaje de 3-0 deslizamiento de tierra.
---
For Chelsea, this fight will be crucial in their pursuit of the big four. Going home without three points will make the distance with the big four widened. City won their first encounter of the season at Stamford Bridge 1-0. While Chelsea last season won 3-1 at Etihad Stadium. Who will triumph?
Para Chelsea, esta pelea será crucial en su búsqueda de los cuatro grandes. Volver a casa sin tres puntos hará que la distancia con los cuatro grandes se amplíe.
City ganó su primer encuentro de la temporada en Stamford Bridge 1-0. Mientras que Chelsea ganó la temporada pasada 3-1 en el Etihad Stadium. ¿Quién triunfará?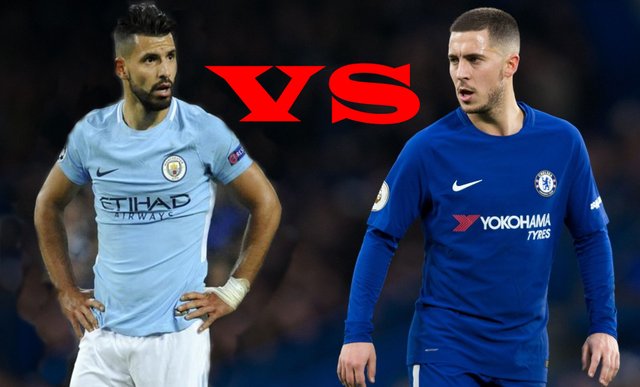 Here's the data and facts City vs Chelsea:
City won the previous meeting with a score of 1-0 in September. They twice recorded a double win in one season over Chelsea before, in 2009/2010 and 2015/2016.

Chelsea won this encounter last season with a score of 3-1. They have never recorded a winning streak at Etihad since a series of four wins between 2005-2008.

Nevertheless, City have won just one of their last four home games against Chelsea, well balanced twice. The only victory was recorded in August 2015 with a score of 3-0.

City have won 13 of their last home parties in the Premier League, scoring at least two goals per game. Premier League record to score more than one goal in a row in a row is 14 games, listed Liverpool in 2013/2014.

Chelsea lost in three of their last four Premier League parties, the amount is equivalent to the defeat they swallowed in the previous 23 games.

Even Chelsea have lost in the last two home games in the Premier League. They have not lost in three consecutive games since March 2013 under Rafael Benitez.

Chelsea have won the last three away games against the team that topped the standings, the latest being 3-1 over City in December 2016.

Last season Antonio Conte became the first manager to record a double win over the team that handled Pep Guardiola. In this match, Guardiola could become the second manager to do the same thing against Antonio Conte, after Delio Rossi with Sampdoria over Juventus Conte in 2012/2013.

Sergio Aguero has scored five goals in his last four appearances in the Premier League against Chelsea.

Eden Hazard has been instrumental in eight goals in his last seven appearances against City throughout the event, scoring four goals and four assists.
Aquí están los datos y los hechos City vs Chelsea:
City ganó la reunión anterior con un puntaje de 1-0 en septiembre. En dos ocasiones registraron una doble victoria en una temporada sobre Chelsea antes, en 2009/2010 y 2015/2016.
Chelsea ganó este encuentro la temporada pasada con un marcador de 3-1. Nunca han registrado una racha ganadora en Etihad desde una serie de cuatro victorias entre 2005-2008.
Sin embargo, City ha ganado solo uno de sus últimos cuatro partidos en casa ante el Chelsea, bien equilibrado dos veces. La única victoria se registró en agosto de 2015 con un puntaje de 3-0.
City ha ganado 13 de sus últimas fiestas en casa en la Premier League, anotando al menos dos goles por juego. El récord de la Premier League en anotar más de un gol consecutivo en una fila es de 14 juegos, enlista al Liverpool en 2013/2014.
Chelsea perdió en tres de sus últimos cuatro partidos de la Premier League, la cantidad es equivalente a la derrota que se tragaron en los 23 juegos anteriores.
Incluso el Chelsea ha perdido en los últimos dos juegos en casa en la Premier League. No han perdido en tres juegos consecutivos desde marzo de 2013 bajo Rafael Benitez.
Chelsea ganó los últimos tres partidos fuera de casa contra el equipo que encabezó la clasificación, el último fue 3-1 sobre City en diciembre de 2016.
La temporada pasada Antonio Conte se convirtió en el primer manager en registrar una doble victoria sobre el equipo que manejó a Pep Guardiola. En este partido, Guardiola podría convertirse en el segundo manager en hacer lo mismo ante Antonio Conte, después de Delio Rossi con Sampdoria sobre Juventus Conte en 2012/2013.
Sergio Agüero ha marcado cinco goles en sus últimas cuatro apariciones en la Premier League contra el Chelsea.
Eden Hazard ha jugado un papel decisivo en ocho goles en sus últimas siete apariciones contra City durante todo el evento, anotando cuatro goles y cuatro asistencias.