How to make cake without butter
Hello friends of steemit, Today I am going to teach you how to make a rich and easy sponge cake without butter, it is not an impossible mission since you can replace the butter with oil without affecting the flavor or final result of the elaborations.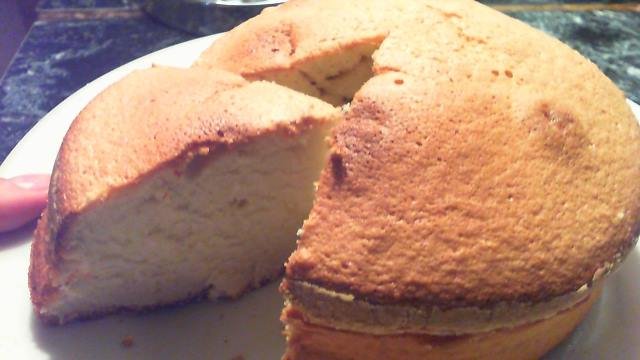 Ingredients
cup of wheat flour all use.
tablespoons of oil (to replace the butter) but
We are going to pour this oil in a half cup of water.
A pinch of salt.
2 eggs.
Sugar to taste.

Preparation
beat the egg whites at slow speed until you see the whites almost in snow, throw half of the sugar, and beat at high speed until they are in snow.


Then we proceed to beat the yolks with the oil with water, sugar and salt until the mixture looks creamy.





As you can see in the pictures, I had to change the bowl 3 times so I realized it was a big bowl.


You start to throw the whites little by little with enveloping movements, we sift the flour mixing also with enveloping movements.


We take the oven for about 45 minutes depends on your oven and ready.






I hope you liked the recipe, until the next post.