How to be more patient?
We are seeing more impatience and we want everything at this moment. We are impatient with ourselves, but also with others. New technologies do nothing to fix things. But be careful, impatience can be physically and psychologically damaged. To be patient, that can not wait. Here are some tips.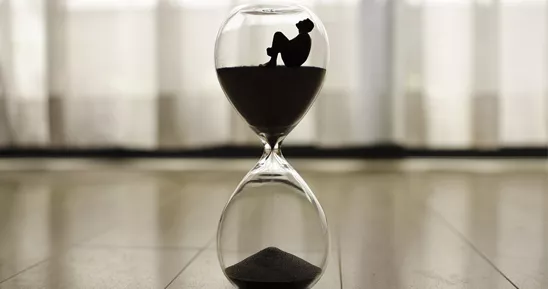 SOURCE

You are patient?
See summary
How to be more patient?
Seriousness is bad for the heart
Impatience, the enemy of serotonin
Relaxation as therapy
Count to 10?
Analyze another impatient
Avoid multitasking
Proyectandosis in the future
Creative hobbies
Sweet nibbling
Avoid is fast
Put money by your side
Seriousness is bad for the heart
If you are impatient or you are living with someone who is impatient, it is time to fix it. It is impossible not to spoil anyone's social and social relationships, but also their hearts. Studies show that impatience increases blood pressure is more vulnerable to cardiovascular diseases. In fact, the lack of patience increases your level of anxiety and makes you more angry.
Impatience, the enemy of serotonin
Recent studies have shown that impatients produce less serotonin than others. So far, this substance is considered mainly the hormone of happiness, today we know that serotonin plays with our patience. Certainly, serotonin is not everything, but be sure to prioritize in your diet foods rich in tryptophan (necessary for the synthesis of serotonin) such as fruits, eggs or dark chocolate.
As soon as you have some free time, and we do not talk for hours, just a few minutes, escape to a quiet place surrounded by greenery. A park, the beach, a balcony with a beautiful view ... and just watch and listen. In addition to disconnecting from the unhealthy immediacy imposed by our societies, you will gain in physical and mental health.
Imagine you are in front of a computer. The site you want to visit takes a long time to load. After two seconds of waiting, you begin to lose patience, after 10 seconds you surrender. Statistics show that people can not wait more than 10 seconds in front of an Internet page that loads. And this is one of many examples.
A tip: if you find yourself in a similar situation (wait for something to happen), stop thinking about it. Count to 10 very slowly as you see each digit or imagine a pleasant situation (for example, you are walking on a deserted beach). These tips will help you learn to be more patient and gentle.
Analyze another impatient
Looking at another impatient person is the best way to realize how annoying this attitude is to others. Have you already tried it? If you face an impatient one, analyze your behavior, your words, your gestures ... and act as if it were you. You will surely realize how unpleasant it is and help you to contain yourself the next time you become impatient.
As soon as you have some free time, be sure to do a single task and focus on this task according to the principles of mindfulness. Experts remind us that multitasking at the same time (talking on the phone while watching TV and cooking, for example) makes us impatient because we are used to obtaining multiple results simultaneously.
Economists say that we live in the culture of "no saving" and continuous spending because we can not imagine ourselves in many years. However, planning for the future can save us a penny here and there, every day. Transpose this vision of the future, now or in the long term, to any situation: fights with relatives, orders to act at work, queues at the supermarket ... Imagine that the "after" will help you to no longer be impulsive "now "
Knitting, patchwork, a great puzzle, models ... All these activities help to cultivate patience since the result is never immediate and appears little by little. Once you have found your hobby and found peace through it, you will discover that you can not do without it.
Here is a little test to help you avoid impulsive behavior with food. If you crave a square of chocolate, put it on