I've got over 20 dogs I picked up off the streets. Therefore, they are adopted dogs, ex-stray. However, the number continues to change. So, I think I can share some of my experiences with them.  
He's Rufues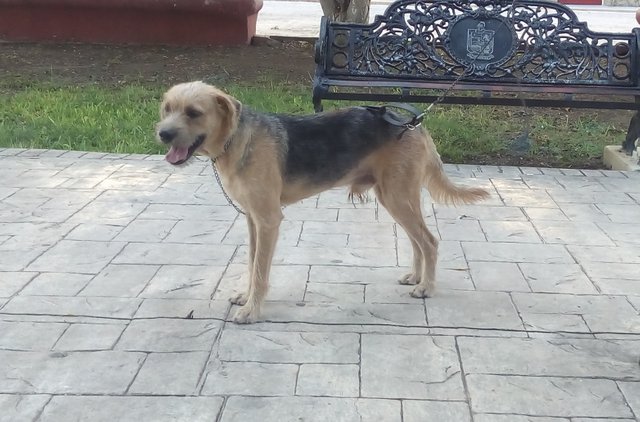 One of my adopted street dogs was found in the park. I cried with pain I was in very bad condition, I had bald spots all over my body and some parts of the skin were infected, the healing process lasted one month, after that, he became a very healthy and happy dog. little by little his wounds left body and soul  
He is happy with us, he is one more member of my big family that I love with all my heart.  
Did you know that in addition to keeping you company, your dog has come with a spiritual mission to support you in the most difficult moments of your life?
Dogs are creatures that are carried away by love, affection and care.They are honest, loyal and extremely faithful. Yes, they are animals but they have a way of being that has earned them the title of "Man's best friend".
Then, you can also believe that dogs can be angels who walk among us with a special mission for humanity
Dogs are emotional therapists, they would never hesitate to approach you and give you a good lick and accompany you if you feel sad or discouraged. Their mission can be dedicated to a single person or to an entire collective. Many dogs do impressive work with one person or can impact an entire group of people like a family.
A canine pet in a family becomes an inseparable friend, but there are some secrets behind that friendship
Dogs have a way of finding the people who need them, and filling the emptiness we didn't ever know we had, Dogs are just wonderful pets. They will always be there for you and protect you and of course they are cute but most importantly they will never love someone as much as they love you
To all people who have given homes to homeless or abused dogs
Thank 
Remember, a dog's life is much, much shorter than the average human's life. It goes by quickly, so be your pup's BFF and show your love every single day!