And so I would already like to start with my first real blogpost.
You can assume from the provocative title that there is something coming on this question. From the very beginning I would like to point out, that Eric Ries' book "The Lean Startup" inspired and encouraged me to write this article.
At first sight, that's what founding a start-up is right? Being chaotic, not strictly managed and "agile". I can easily remember my first visions and imaginations of founding a company early in business school. Of course everybody always told me that founding a company is far from easy and a lot of work – and that is entirely true, it is harsh. But nonetheless the vision of the big success damps the stories of the numerous hurdles to overcome.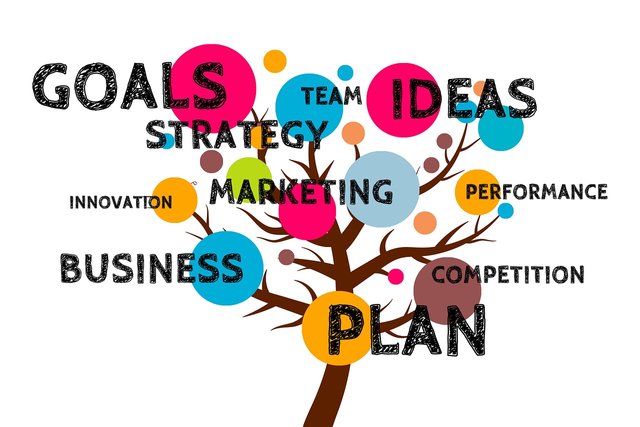 After we had to produce a business plan during our 5th semester, me and two colleagues tried out starting up – and failed. That had multiple reasons, but in the retrospective there are certain parallels I now see more clearly after reading Ries' book.
The whole content circles around a central question each and every entrepreneur has to face sooner or later during his or her start-up career: To pivot or to persevere?
Before I go into more detail on that, let me briefly explain to you, what really blew my mind while reading this book. It was the finding, that you can implement the lean management paradigm in each and every company regardless of its size or industry. Until a couple of weeks ago, I thought that the lean management theory comes from and is meant only for manufacturing businesses. It seems logical to eliminate waste on the shop floor or in supply chain processes – but in a start up?
The more I thought about it, the more it came to my mind how universally this management paradigm really is and how manifold its use cases can be.
Eventually, about 90% of start-ups fail. While this is, as stated above, mostly multi-factorial, not focusing on the two most essential parts, 1. customer and 2. product, almost always leads to certain failure. The lean start-up method defines a clear set of rules to follow in order to succeed, featuring, amongst other things, the idea of validated learning. In order to achieve learning, founders have to constantly formulate sound hypotheses that they need to test using minimum viable products (MVP's). Instead of engineering a product "to death" before releasing it to the market and its early adopters, new versions of this MVP need to be presented to potential customers on a weekly, maybe daily basis – always recognizing their feedback. The product needs to radically adapt in order to achieve customer satisfaction. That is the power of the "small badge".
Coming back to the "pivot or persevere" decision that means, as soon as the hypothesis is tested and the results are provided it is time to decide whether to pivot (keeping one foot rooted to the ground and making a 180 degree turn) and alter the strategy, or to persevere, that is to say endure the situation and staying on the predefined course.
The chances of a start-up surviving the first 18 months grow exponentially, when they establish the management necessary to implement the lean start up management process described above, so therefore YES – start-ups are tryouts, they are agile but they do need accountable management adhering to clearly defined and structured principles and processes.
Of course this is just a very brief snapshot of the knowledge the book provides but it may give you a sample of the idea and something to consider when thinking about realizing new ideas.
I consider "The Lean Startup" by Eric Ries a must read for every entrepreneur and also every manager in whatever company, as he or she always should be an "intrapreneur" aiming to identify new business potential for the company while reducing waste in every form possible.
What I would now like to know from you is, how you handled a "pivot or persevere" decision, either in a start-up or a big company environment. How is decision making and progress on ideas and products carried out in your organisation? Where do you see room for improvement?
Looking forward to your replies!
Stay hungry, friends.
Best,
Luca