There are people who do not think before speaking and less before acting. Not knowing the consequences that can bring things without thinking before.
In a village near the house that is supplied with a spring water that comes out of a mountain stone. Some people without a job and without having a little bit of conscience to what they did they set fire to this place where this mouth of water is protected by large copey trees to maintain its humidity and protect from the sun.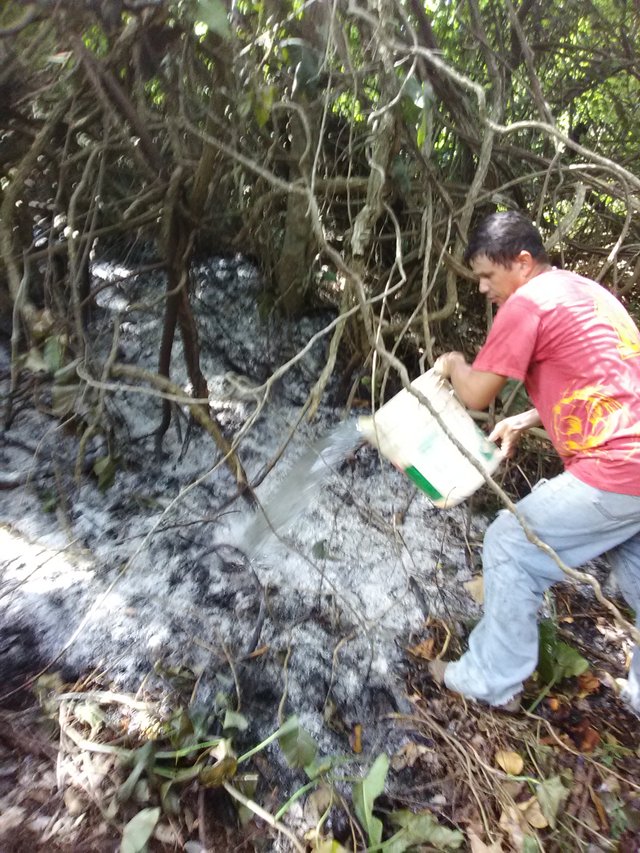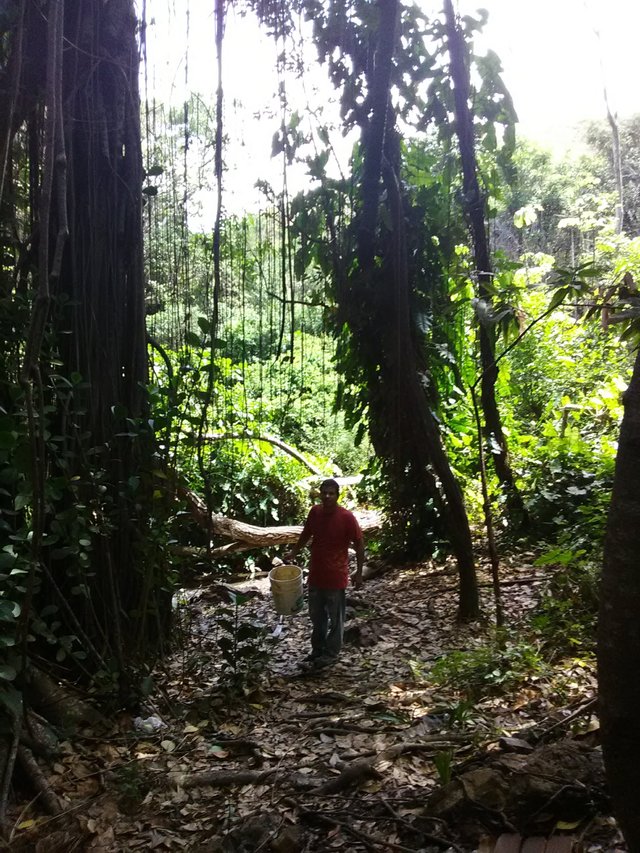 Received a phone call that this place was burning and I approached the site with a relative as I am one of those who care about this spring and the community knows it and that is why they called me when I approached the place of happened I could see how a part of trees was burned and mount near the main water box, take several water tobos and I managed to put out the fire, thank God it was not so great ... this spring is pure and crystal clear fresh water .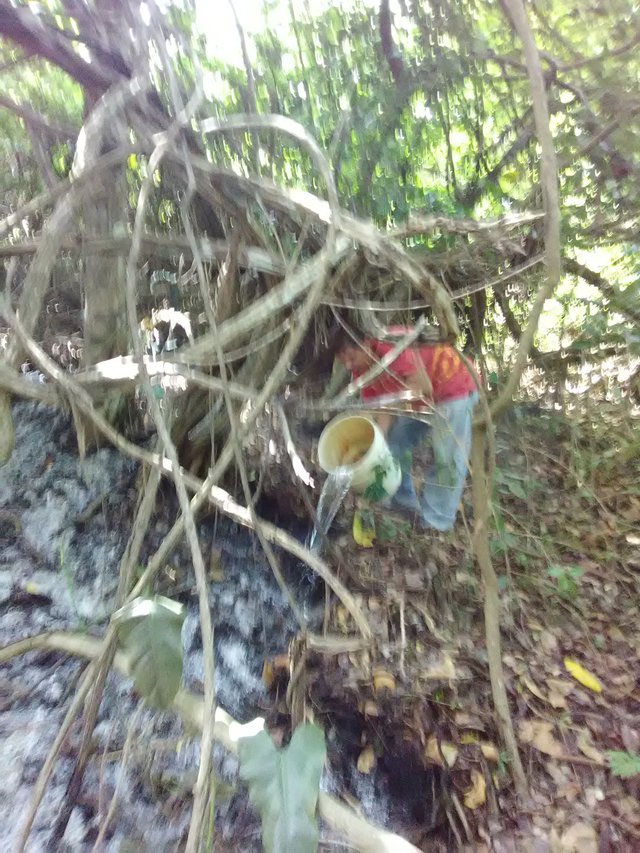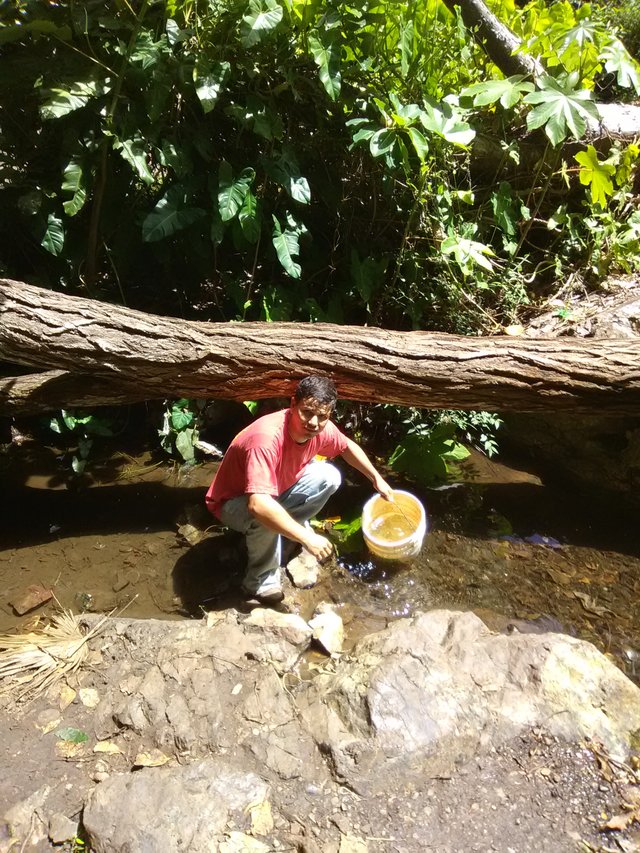 There are several houses with their direct water intake of a tube that passes to supply them, and as there is also water intake in the town and its proximity to provide this vital liquid to other people from other sectors and other municipalities.
This is an underground water eye that comes out of the stones of the mountain.