Corona crisis as an opportunity: Italian bank starts Bitcoin Revolution!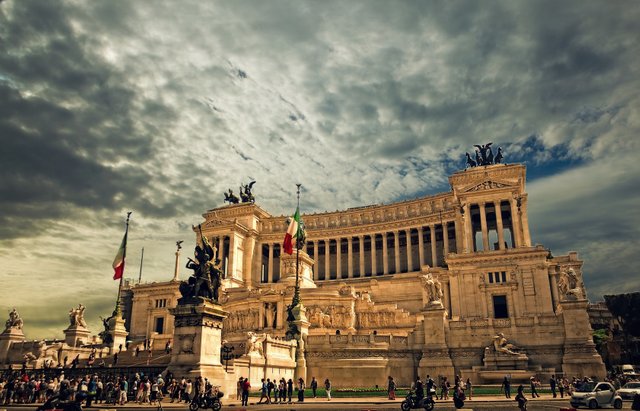 ---
The first bank in coronavirus-plagued Italy now offers Bitcoin (BTC) wallets and trading to its customers. This is made possible by a partnership between Banca Sella and the local crypto startup Conio.
Italy has so far been the epicenter of the coronavirus pandemic in Europe. On Thursday, the official death toll from the disease there exceeded even that reported from China - the origin of the disease.
---
Italian bank offers Bitcoin (BTC) wallets
But even if public life in this southern European country is currently at a standstill, the crypto industry there is by no means idle. In fact, as local media reported this week, a revolutionary partnership between Hype, a subsidiary of Banca Sella, and the local crypto startup Conio has been formed.
As a result, over one million customers of the bank now have the opportunity to easily create a Bitcoin (BTC) wallet via the financial institution's app and buy or sell the cryptocurrency. The coins will be protected by a security system with three keys, as Conio explained in a press release on Thursday:
"The depository system has three keys, two of which are always required for transactions, and is structured as follows:
one key is located on the customer's smartphone
a key is located on the Conio servers.
a key is kept offline by Hype and is distributed to different operators.
For operation, the customer only has to use his key: Conio automatically uses its own. If the customer loses the phone, Conio blocks every transaction. The key in Hype is only used by the customer in emergencies to recover his money".
Conio further explained the great benefits the partnership will bring to the distribution of Bitcoin: Banks have a higher level of trust than Exchanges and the cooperation will "overcome the psychological barrier to market entry". In particular, older people could access the crypto-market through the bank.
---
Italians like to pay with cryptocurrencies
Last October, the analysis company SEMRush found out that Bitcoin (BTC) is the third most popular payment method among Italians on the Internet. According to the study, BTC was used an average of 215,800 times per month during the period from October 2018 to September 2019. Only PayPal and the local prepaid card provider PostePay were even more popular.
In contrast, well-known credit card companies such as American Express, Visa and Mastercard fell far behind Bitcoin. According to SEMRush the latter two were used only 33,950 times a month.
---
---
Posted from Crypto Mastermind Go to the original article
---