Bitcoin Mining Difficulty reaches new All-Time-High!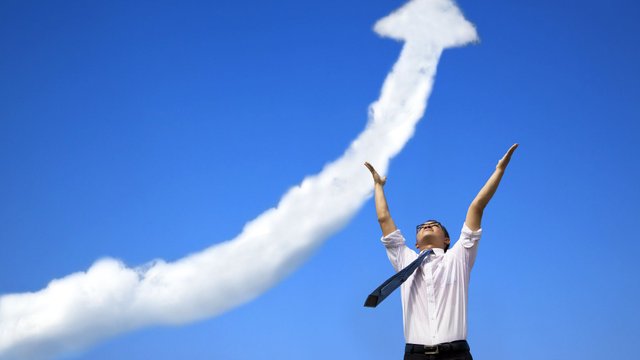 ---
The Bitcoin Mining Difficulty is rising sharply. The strength of the mining ecosystem is historically linked to the pricing behavior of Bitcoin.
---
In the middle of the massive drop in Bitcoin (BTC) price, which nearly wiped out all the cryptocurrency gains of 2020, the Bitcoin network's difficulty rose to unprecedented levels, setting a new record. The last ATH of 15.54 TH was registered between February 11, 2020 and February 25, 2020. Yesterday, however, it increased by 6.88 percent, from 15.48 TH to 16.55 TH.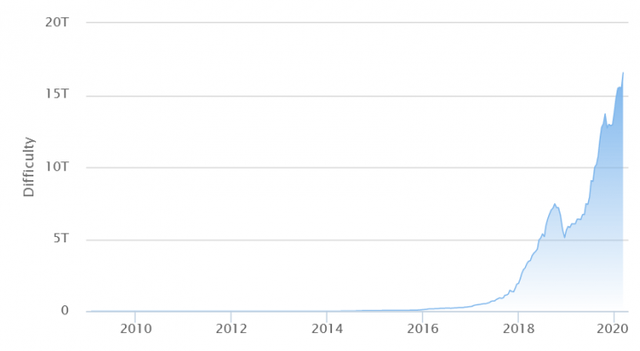 This figure means that it has never been so difficult to find a new block and that the Bitcoin (BTC) network as such has never been so resistant to attack as it is now. This is due to the unmatched amount of miners that ensure the integrity of the Bitcoin (BTC) network.
The Bitcoin mining diversity is recalibrated approximately every two weeks, or every 2016 blocks. As more miners increase the hash rate of the network, the Difficulty also increases, making it more difficult to find new blocks. If the miners stopped digging, the difficulty would decrease to keep the network balanced.
Some analysts interpreted the massive adjustment of the difficulty as a sign of strength:
"… no sign of weakness two months before the Bitcoin halving event."

PlanB
---

The increase in the hash rate, which leads to an increase in network difficulty, suggests at least two things:
The Bitcoin miners are convinced of the long-term success of the cryptocurrency (especially in terms of price) and provide more resources for network security. The technology of the mining equipment is improved, which leads to an increase in the hash rate.
The new record can certainly be seen as an indicator of the optimism of the miners. Despite the problems with profitability, they refuse to capitulate and switch off their mining equipment.
---
---
Posted from Crypto Mastermind Go to the original article
---