Buenos días amigos, les dejo mi experiencia con la primera subasta del DICOM. Espero sea de su agrado y les sirva de ayuda.  
Hello friends, I leave my experience with the first auction of the DICOM. I hope is to your liking and serve them aid.  
![euro.jpg](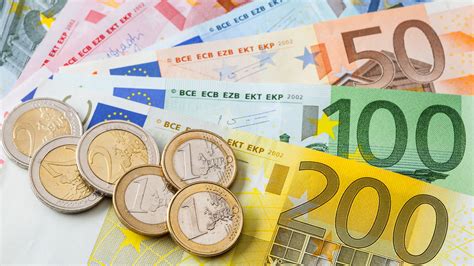 )
Para nadie es un secreto que obtener divisas extranjeras en Venezuela es un tema complicado. El gobierno nacional ha implementado el sistema de Divisas complementarias (DICOM) para la obtención de la misma en el 2018. Asimismo, su portal web ratifica que a través de este nuevo mecanismo cambiario, las personas naturales podrán adquirir un máximo de 420 euros (€) trimestrales y €1.680 anuales, mientras que las jurídicas podrán adquirir un máximo de 340.000 euros mensuales o su equivalente en moneda extranjera.. Es importante señalar que la tasa de cambio resultante para esta primera subasta fue de Bs 30.987,50 x 1,00 EUR, teniendo un incremento del respecto a la tasa que cerró en agosto 2017 (3.345 Bs/Dólar) en más de 1.000%. Esto hace que el venezolano promedio no pueda acceder a ella por la escasez de recursos y mucho menos al dólar paralelo.  
It is no secret that obtaining foreign currency in Venezuela is a complicated issue. The national Government has implemented the system of complementary currency (DICOM) to obtain the same in 2018. Also, their website confirms that through this new exchange rate mechanism, natural persons may acquire a maximum of 420 euros (€) quarterly and €1680 per year, while the legal may purchase a maximum of 340,000 euros per month or your foreign currency equivalent... It is important to note that the resulting change to this first auction rate was Bs 30.987,50 x 1,00 EUR, having an increase of respect at the rate which closed in August 2017 (3,345 Bs/dollar) by more than 1,000%. This makes that the average Venezuelan can't reach her by the scarcity of resources and much less the parallel dollar.
Pareciera que el DICOM es una lotería, siendo esta forma la única para obtener divisas de manera oficial. Sin embargo, es difícil obtenerla porque indudablemente hay que tener suficientes Bs. Para poder ser asignado, siendo los grandes empresarios y pudientes los siempre obtienen este beneficio.  
It seems that DICOM is a lottery, thus being the only one to obtain currency officially. However, it is difficult to get it because it should certainly be enough Bs. To be able to be assigned, being big business and wealthy the always get this benefit.
Quien determina la tasa? El gobierno explica que la tasa resulta de la oferta y la demanda, sin embargo es casi imposible determinar el monto la cual estas subastando, por lo que hay que basarse en comentarios y opiniones de grupos, chat´s etc, para tratar de estar lo más cerca posible.
Who determines the rate? The Government says the rate is supply and demand, however it is almost impossible to determine the amount which they auctioning, so you have to rely on reviews and opinions of groups, chat´s etc, to try to be as close as possible.
Cómo? en cuanto? y cuando? será la segunda subasta del DICOM?...Toda una proeza quedar asignado.
How? in how? and when? It will be the second auction of the DICOM?... Quite a feat to be assigned.