Germany out - England thru to 1/4 Finals
England's history boys send Germany out of Euro 2020 at Wembley. 2 goals from Raheem Sterling, and from the Captain Harry Kane were able to give the win for the England (without penalty spot).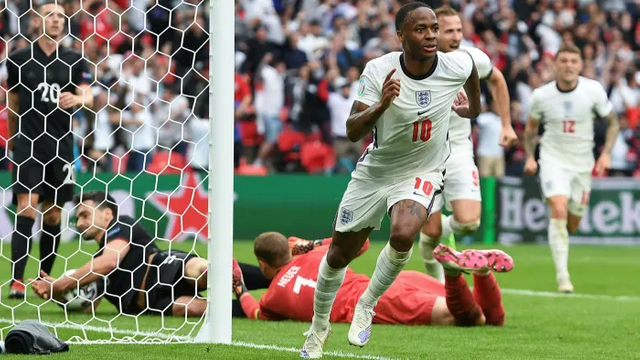 History hung all over the match as the England players were conquering the game. England's 2-0 win laid the ghosts of all those past defeats by Germany - in 1970, 1990, 1996 and 2010. Everyone at Wembley felt it, presumably including England's manager Gareth Southgate, whose missed penalty at the London stadium in 1996 had sent England out.
After this lovely win, England will face Ukraine in the 1/4 finals hoping to win and secure a spot in the 1/2 finals.
Let's wait and see what will be the results.