Energi (NRG) Now Listed on Bithumb!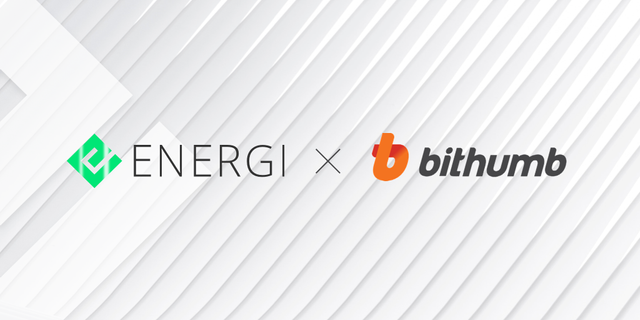 We're happy to announce that Energi is now officially listed on Bithumb!
Since its launch in 2013 in South Korea, Bithumb has become one of the largest and most prominent cryptocurrency exchanges in the world! Having one of the largest trading volumes in the crypto space, Bithumb also provides accounts for institutional investors which is vital for ensuring adequate liquidity in the market for trades.
Bithumb was designed with the user experience in mind, which can be seen through its user-friendly interface and easy-to-use features. Thus unlike other exchanges, it's perfect for all experience levels of traders from novices to experts. They also provide their patrons 24/7 customer support (via live chat and phone) in multiple languages, a competitive 0.15% commission rate on trades, great security controls and a range of order types!
We are excited to bring Energi onto such an established exchange like Bithumb and bring Energi closer to becoming the world's leading cryptocurrency!
Trading will be open at 7 PM (UTC+8)
Click on one of the links below to access our NRG/BTC and NRG/USDT pairs on Bithumb!
https://www.bithumb.pro/en-us/spot/trade;symbol=NRG_BTC