Energi 3.0 - Public Testing Now Open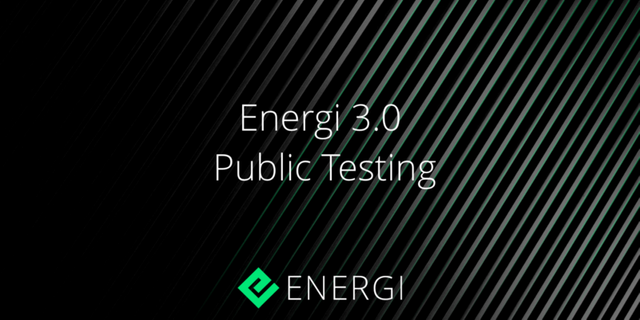 We are pleased to announce that Energi 3.0 is now available for Public Testing! As some of you may know, Energi will be transitioning to an Ethereum-based smart contract platform, compatible with Decentralized Applications (dApps) written for Ethereum. Energi will not be turned into an ERC20 token, but rather be an equivalent to ETH, with the ability to have ERC20 tokens compatible with our platform. This major update will encompass all of Ethereum's capabilities while incorporating Energi's Treasury, Masternodes, and Governance systems, all on one blockchain.
We have created a step-by-step guide on how to move from Energi 2.0 to Energi 3.0. We have provided screenshots using Windows but similar steps can be taken to run on a Virtual Private Server (VPS) or MacOS. For all testing purposes, we will use tNRG (Test NRG) which has no value.
NOTE: Our Testing Guide will be a living document that will continue to be updated and provide further instructional details.
To access the Testing Guide, click on the link below:
https://nrg.click/gen2to3_test
If a bug has been discovered, please use our bug submission form:
https://nrg.click/bug_submission
To join in on the conversation around Energi 3.0 Testing, please visit us at the Energi Discord in the #gen3- publictest channel: