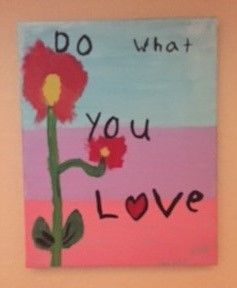 This is a picture painted by my daughter. I love it and as a reminder I have it hanging in a place that I will see every morning.
Are you doing what you love today? It doesn't have to be something huge it could be as simple as going for a walk in nature, painting, taking a class, learning to play an instrument, riding a horse but, it could be something bigger like starting that company that you have been dreaming of.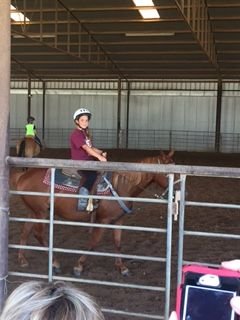 My question is what are you waiting for? No, I'm serious what is holding you back my guess is **FEAR ** you know False Evidence Appearing Real. My challenge for you today is to take action in some small way don't wait life goes by fast take a chance - follow your dreams - they were placed there for a reason.