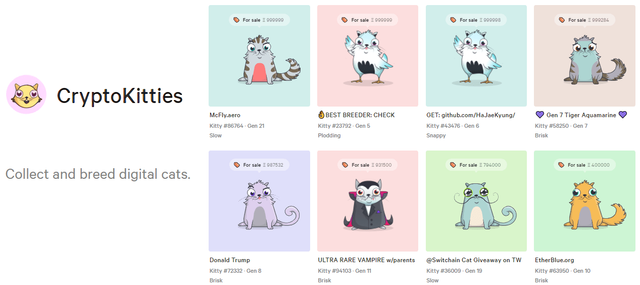 Want to start your own CryptoKitty farm, too? Learn about Ethereum Smart Contracts, in a fun and interactive way! CryptoKitties.io
Reply below, and I will lend you two kitties- to begin you farm. All I ask is for 1 offspring, at a later time.
Let's play- let me know!? Thanks Steemit family!
Jaron