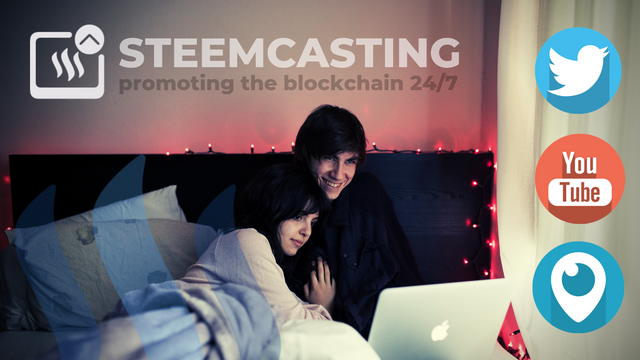 Original Photo by Thought Catalog on Unsplash
Ok, so it's not TV as such but that's the clearest name that most people would understand straight away, a promotion 'channel' that runs around the clock that has shows, content, vlogs, training, advertising, promotion that runs as a VOD (video on demand) channel but with timed, schedule blocks for the potential of live shows in between.
Story
I've spent the last ten years on the internet doing some kind of video or streaming (maybe longer) I was a brand advocate in a previous life for a lot of technology companies and enjoyed getting tech treats and flown to a variety of events in America and Europe. Then, I lost everything, my house, my job my relationship, all in the space of a month, from a great job with a good salary to zero, I went deep into depression — my daughter was two at the time, it was a soul destroying time.
I've seen internet tv done before, my addiction to watching live streams started with realplayer (remember helix producer?) with pseudo tv, one of the first projects where I discovered kevin rose (of digg.com fame) and josh harris, an internet visionary who went on to build operator11 and other projects before vanishing away to Ethiopia.
I was an avid user of a platform called Seesmic.tv a platform and concept ahead of it's time, like all things, it came and went and while ahead of it's time just could not make it pay to sustain itself. I believe that the hardcore elite there however laid the foundations and were the pioneers of what we have today with snapchat, instagram stories, tictok (formerly Musical.ly) in our audience attention world we now live in.
Project
Steemcasting is about taking all of my experiences, all my legacy and learning from over a decade or more of using social media and building out a simple social media broadcasting system for promoting blockchains with the STEEM blockchain being the first to benefit from a 'round the clock' promotion system built up of content from the Steem Community.
Combining existing projects together and treating them as 'channels' makes the streaming around the clock part really powerful for re-broadcasting projects that are happening around the Steem Blockchain and should make it easy for people to submit content to the channel(s) that go out — the scope for that alone is massive — a combination of VOD (video on demand) and live components with a schedule or day to day guide.
Think MTV but for the STEEM blockchain — what does a 24/7 scheduled day to day schedule 'tv channel' on the Steem Blockchain look like? (We have no idea, but we are willing to give it a try and build something out that we can automagically run in the cloud utilising services that have finally matured to allow this to happen.
Our roadblock right now is money, the streaming schedule engine part is $1000 alone (per year) and another block would be for the third party service as well to do the submissions process automagically. Taking those into account we can also develop alongside a standalone version that doesn't require these services (startups can shutdown or be acquired and the prices ramped!)
Ultimately thou it's the ability to run a broadcast style station on social media around the clock and we would be willing to utilise a lot of our free time and the 'wisdom' of the crowds to build out content for the show and schedule — using tools like airtable we believe we can build something quite awesome.
Vision
The vision came from watching 24/7 video streams on youtube that broadcast royalty free music around the clock, they have thousands of people watching at any one time and an avid community commuting in the public eye unlike lots of our chat channels which are hidden away in discords and often don't help us promote the wonderful blockchain we have because they are silo'd behind closed doors.
Our vision is to to build towards a twenty four hour live streaming platform that utilises a number of platforms that we can stream too, even scheduled too without us needing to actually be online to stream, we can utilise our @vlogging team that took part in adventube to assist us with populating the station with content for broadcasting non-stop around the clock (even if it's doubling up 12 hr content to start)
We want to run this as a business straight away, not as a Dapp as such but as a way for us to promote, earn from advertising blocks for people that want to put things out via our social channel. That income will be re-invested in STEEM and to pay us a scratch wage to keep us adding content and managing the scheduler.
Eventually we can whitelabel the complete process so you could build social media channel for a specific part of the chain OR even bigger and better other blockchains that are interested in social sharing their own communities.
Outta the Gate
So far we have a website, steemcasting.com, we have tested scheduled live streaming, we can build out layouts in OBS (we have a few scenes so far) and we have a small group that understand how to use our third party tool frame.io which works with this new system.
We have tested multi platform chat so wherever we stream too we can pull all the chat into a unified space to chat with people wherever they are consuming the stream — this means we can throw a custom rtmp in there as well for vimm.tv for instance.
We will be running a basic version of this idea until we can afford to take this much bigger and much more mature, any donations will help fund development of the idea, websites, schedules and help pay for those small web bills you get with tools like airtable and frame.io
you can read further information about the costs breakdown in a new post over here — https://steemit.com/fundition-xcl3g9o19/@steemcasting/let-s-deep-dive-into-the-setup-and-configuration-of-the-steemcasting-setup-and-costs
---
We are raising funds to pay for web services that enable all of these parts to fall into place. In December we ran a month long project with steemian @vloggers called adventube (advent calendar dtube) on a daily basis to test out a third party service which will be used in conjunction with our main project, it's the ultimate intention to also have a token on steem-engine.com to incentivise our contributors later on.
If you think of how TV worked with shows, advertising and such that's what process we will use to fund the ongoing development and future of the project which will reduce the requirements to raise money on fundition, the early funders however will obviously get the ability to run content on the channel as well.
We hope you'll take a look into the project and watch the streams as we start to mature this project and it's potential.