Your Votes Matter: How To Vote For Block Producers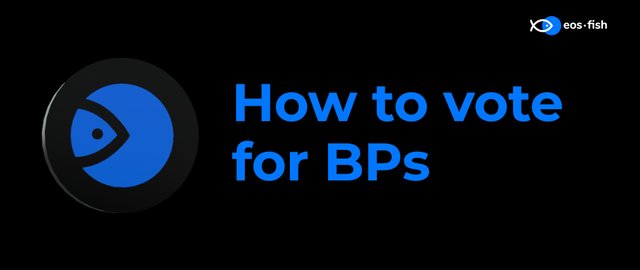 Every vote counts
Do you like what eos.fish does? Do you want to show support for eos.fish? Please vote! Your votes mean a lot to Block Producers (BPs) and it is your right as an EOS holder to cast your votes and incentivize BPs to keep adding value to the EOS ecosystem. You can vote in two ways: either by voting directly for BPs or voting indirectly through proxy voters.
In this post, we will explain how you can vote for BPs. We have also created a video that walks you through setting up Scatter and voting for BPs.
Instructions on how to vote for BPs
Step 1: First, do your own research by going to BP websites and learning who they are. You can vote for up to 30 BPs.
Step 2: Launch and login to Scatter. Please watch our video if you don't have Scatter yet!
Step 3: Go to https://eosx.io.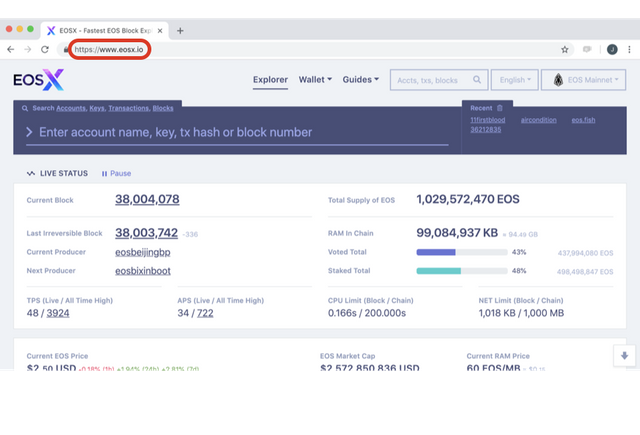 Step 4: Click on "Wallet" and then click on "Vote & Proxy".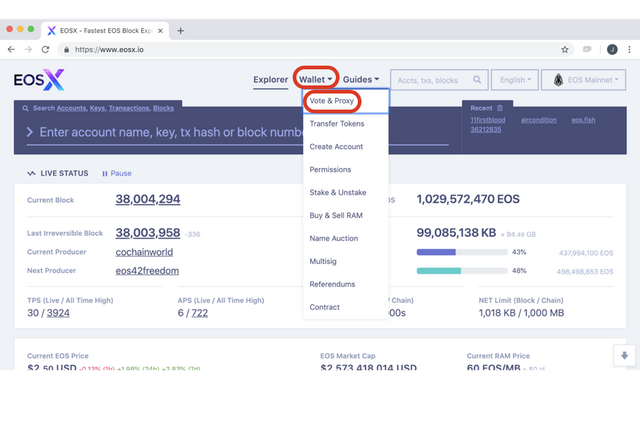 Step 5: Click on "Attach Scatter Identity".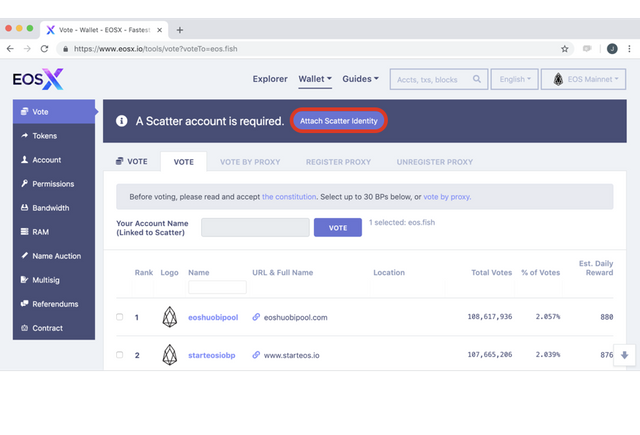 Step 6: You should get a Scatter pop-up. Login with your Scatter account.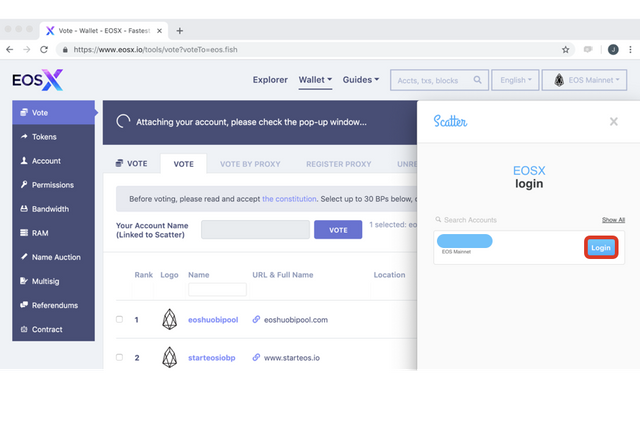 Step 7: Search for eos.fish. Make sure you select eos.fish, and then finally click on "VOTE"! Remember that you can vote for up to 30 BPs.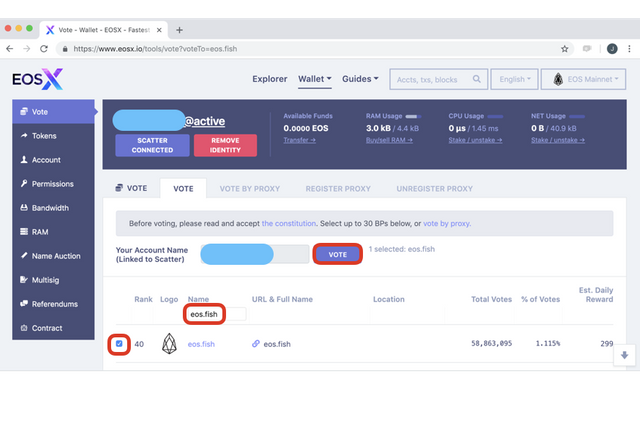 Step 8: You should get a Scatter pop-up. Click on "Allow" … and you're done!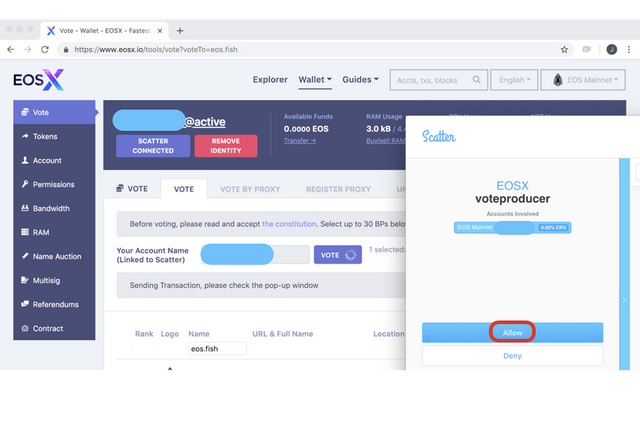 Step 9: You are now a proud EOS voter! Please get a "I Voted" sticker from our telegram channel.
Remember to check out our cool video on "How to set up Scatter and vote for EOS Block Producers":