EOSeoul : "Six Checkmarks" for EOS Go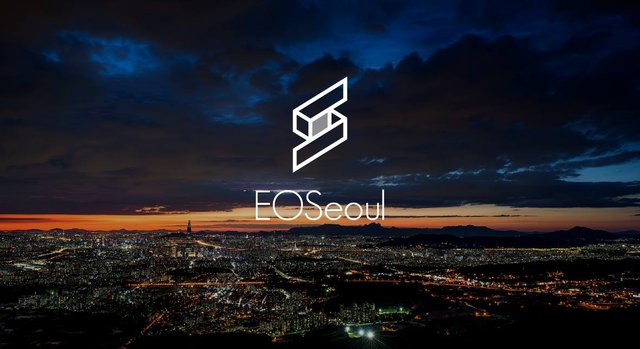 Introduction
Hello! We are EOSeoul who has announced candidacy for the position of EOS block producer. Our team consists of members from NEOPLY and NEOWIZ. NEOWIZ, a leading online game company in Korea with more than 1,000 employees (including subsidiaries), is a listed company on the Korean stock exchange with an annual revenue of approximately $200 million. NEOPLY is Korea`s first start-up accelerator set up in 2008 by NEOWIZ.
We have been developing and managing PC online & mobile games on a global scale and has been one of the leaders in this field in Korea for the past 20 years.

Our first attempt
Before the birth of internet, digital communication was a field for the experts. However, from around 1995 onwards, the concept of internet began to spread across the general population. We believed that internet provided us with infinite opportunities and we went on to develop a service which provided videos and photos as a screensaver, similar to "Pointcast". However, internet connection was yet to be widespread among the public and thus the service was only accessible to a few.
Our first major success: One Click
Having realized that internet access was a hurdle, we developed and launched "One Click" which was essentially an internet service provider program in 1998. The program simplified the internet connection process in an era of dial up internet which had picked up from 1997 onwards. Connecting to the internet involved many steps which was cumbersome but One Click dramatically reduced the number of clicks required to connect to the internet. One Click made a direct contribution to the dramatic increase of internet population in Korea.
Emergence as a leading IT company in Korea: SayClub (Web-based chat service)
As internet became more widespread in Korea, there was also a demand for internet related applications. Right during this period, we developed and launched a web-based chat service called "SayClub" in 1999 which was an instant success. Given Google drive and many others, web based applications have become so common in the present day, but back in 1999 this concept was revolutionary as opposed to applications having to be installed by CD's. The absence of the installation process allowed "SayClub" to quickly gain popularity nationwide.
SayClub was not only Korea's first web-based chat service, but was also the world's first. It was also the world's first to introduce a freemium model by selling avatars (similar to Cryptokitties in today's blockchain world). It quickly rose to record a concurrent user of 550k at its peak. Naturally this boom caused issues such as fraud and misbehaving users. We worked together with the users to create a self cleansing environment and succeeded in creating a community with healthy netiquette.
Business Expansion: Game Portal
As the number of internet users grew, so did the network infrastructure. This allowed game developers to develop more and more demanding online games. Under this environment NEOWIZ opened a game portal called "Pmang" and published online games. This included social casino games as well as FIFA ONLINE 2 (EA), Special Force (Dragon Fly) and Crossfire (Smilegate).
Supporting new business: Accelerator
In 2008, NEOWIZ established a start-up accelerator program by setting up a subsidiary, NEOPLY. The aim was to make a positive contribution to the start-up ecosystem in Korea. To this day NEOPLY searches for promising start-ups and provides assistance in the form of office space, technical advice and business advice etc. To date, we have had 4 exits, and the market value of the firms invested by NEOPLY exceeds $400M.
Our Future: the next big thing
NEOWIZ' business has transformed and expanded over the years, closely following the history of the internet and the development of the industry, constantly searching for opportunities that rise in this space. We believe that the next big thing would be the blockchain protocol which would bring a new paradigm to this era.
Users on the internet can copy and own data without incurring any cost. This openness was what allowed internet to explode and expand. However, this meant that the creator/owner of the data was not properly rewarded as he/she was entitled to.
Blockchain protocol recognizes the ownership of data. The ownership belongs to the user who contributed or created the data, and reward is given to those who positively contribute to the ecosystem and thus providing incentive for them to continue to do so.
However, there is still a lot of problems to be solved. The whole blockchain ecosystem needs to be more accessible to the wider public and developers need to contribute more useful services to this ecosystem and thus create a positive cycle. At the same time, the block producers need to provide a reliable network infrastructure. We believe that EOS software could be the closest solution to the issues that we are facing. Therefore, we would like to participate in the innovation of the EOS ecosystem.
The Six Check Mark Criteria (from EOS Go)
1) Public website URL and social media account
2) ID information
A) Official block producer candidate name
EOSeoul
B) Location of company headquarters
NEOWIZ Pangyo Tower 14, Daewangpangyo-ro 645beon-gil, Bundang-gu, Seongnam-si, Gyeonggi-do, 13487, Rep. of KOREA
C) Expected location of servers
EOSeoul will install the nodes starting with Seoul followed by Tokyo and Singapore. We plan to install extra nodes in areas that would help in expanding the EOS ecosystem after the launch of the mainnet.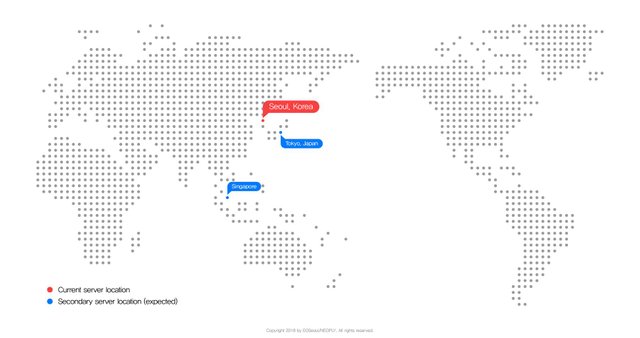 D) Type of servers (cloud, bare metal, etc)
EOSeoul will create nodes that will create a stable environment for the EOS ecosystem. We will actively adapt to network conditions and details are written in 3) and 4).
E) Current employee list, pictures and relevant background qualifications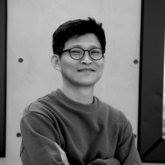 Yongkil Kwon
(CEO)
Yongkil is the CEO of NEOPLY, Korea's leading start-up accelerator, and a board member of NEOWIZ Holdings. He previously worked at Samsung Electronics and GameOn (Japan).
---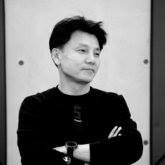 Taegeun Bae
(CIO)
Currently head of technology at NEOWIZ and have experience in web development, DBA and architecture.
---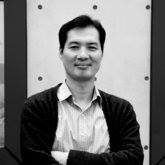 Taehyun Kwon(Chris)
(CTO)
Currently Head of technology at NEOWIZ PLAYSTUDIO. He previously worked at Ssangyong Telecommunications, SK communications, NCsoft and NEOWIZ in designing and developing system platform architecture.
---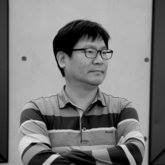 Joongsup Choi
(CISO)
CISO/CPO of NEOWIZ. He has worked at Korea Internet and Security Agency(KISA) focusing on network security breach and personal information leaks. He has also worked at NCA in setting up the national super highway information network infrastructure.
---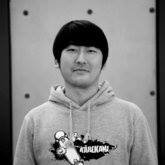 Sungmin Ma
(Lead Systems Engineer)
Sungmin is the system Engineer at NEOWIZ Games and he has experience of managing over 1,500 servers since 2005.
---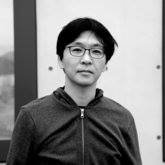 Jaejin Yoon
(Lead Software Engineer)
Engineer at NEOWIZ with focus on game servers and DB middleware.
---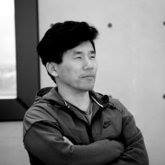 Chungeun Do(Thomas)
(Lead Software Engineer)
Leading smart contract development and EOS code analysis at EOSeoul. Previous employers include Samsung electronics, NEOWIZ PLAYSTUDIO and MP Lab.
---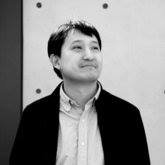 Kyunghwan Kim
(Technology Manager)
Software engineer at NEOWIZ. He has 18 years of experience in network engineering and developing products such as security appliances and backend systems.
---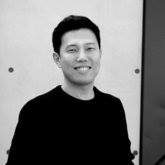 Victor Lee
(Product Manager)
He has more than 9 years of business development experience in the game industry and currently the product manager of EOSeoul.
---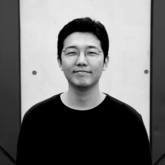 Hyunwoong Ji
(Product Manager)
Product Manager of EOSeoul. He is a member of the business development team at NEOWIZ PLAYSTUDIO and primarily focuses on blockchain research.
---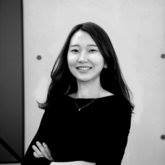 Hyunhee Kim
(Communications Manager)
Team Leader of the Investment team at Korea's start-up accelerator NEOPLY. She searches for blockchain start-ups for investment and is responsible for media communication.
---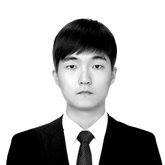 Inyoung Jung
(Communications Manager)
Venture capitalist of NEOPLY's China branch and in charge of Chinese communication for EOSeoul.
---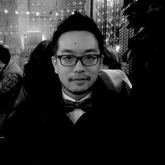 Hubert Chang
(Communications Manager)
Business development mananger at NEOWIZ PLAYSTUDIO and is the main contact for English communication for EOSeoul
---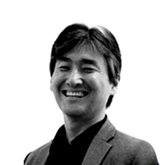 Kiwon Lee
(Advisor)
Currently the Head of NEOWIZ Bless Studio and previously headed NEOWIZ Games and NEOWIZ Internet.
---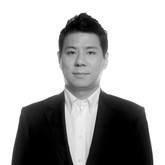 John Oh
(Advisor)
CEO of NEOWIZ PLAYSTUDIO, a subsidiary of NEOWIZ group focusing on social casino games. He is also the board member of NEOWIZ.
---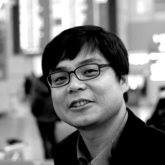 Dongwon Shin
(Advisor)
Head of NEOWIZ China and NEOPLY China. He has many years of experience working in China. He currently manages EOSeoul's Chinese communication and his previous workplace include Daum China, KT and LG U+.
---
3) Estimate of technical specifications and total expenditure for resources by June 3, 2018
We have opened the public testnet. It can easily be expanded depending on the environment and conditions. We are planning to run tests of various scenarios that members of the ecosystem including dApp developers, block producers, exchange and members of the EOS ecosystem would be interested in.
Type : Cloud(AWS)
Location : Seoul AWS region
Machine : m4.2xlarge instance
Number : 1
Memory : 32GB
CPU : vCPU 8 Core
Storage : SSD 300GB
Network

uplink capacity : 1G High Shared Network
VM interface bandwidth : 1G High Shared Network

Monthly Bill : USD $457
4) Estimated scaling plan for hardware after June 3, 2018
We will be using both cloud and data center in the early stages. We will closely monitor the growth and make sufficient provisions as needed. Further details on security, expansion, gateway, data will be posted in due course.
Location : Seoul AWS region
Machine : m5.12xlarge (up to x1.32xlarge)
Number : 1
Memory : 192GB (up to 2TB)
CPU : vCPU 48 Cores (up to 128 Cores)
Storage : SSD 2TB * 2EA(NVME) + EBS 16TB (Provisioned IOPS 20000)
Network : 10 Gbps (up to 25 Gbps)
Monthly Bill : USD $2,800 (up to $19,361)
Type : Cloud(AWS)
5) Community benefit project outline, only for projects expected to be public by June 3, 2018
We will bring the best technology and experience
The stability, expandability, security and maintenance of every and each node in an EOS ecosystem is crucial. We will provide the following experience and technology to the community.
Experience of stably running a large scale service

In 1999, we serviced a web-based chat service called Say Club (concurrent user 550k)
(link)
Co-developed FIFA ONLINE 2 with EA which was a success in the Korean market with over 200k concurrent users (link)
Utilize both data-centers and cloud services to cope with network/application requirements
Obtain efficiency through developing and refactoring into MicroService Architecture (MSA) and deploying using various container tools
Currently running an infinitely scalable service
Active participation in open source projects

Co-developed various open source projects
Contributed to the growth of open source projects (Provided infrastructure to KLDP, Korean Linux Documentation Project)
link)
Provided technical assistance to start-ups
We will work on creating a stable ecosystem
When the EOS ecosystem is released to the public, we believe this will give birth to a whole array of services that no other blockchain networks have seen before. We have many years of experience in developing, publishing and consulting internet related services and online games. Leveraging on this past experience, we will develop a new service to promote the EOS ecosystem.
Provide block producer portal
1. Block producer voting feature
2. Clearly designed stats page
3. Each block producer's election promise and road map
4. FAQ page for the early users

Development of dApp (Release development process and relevant codes on gitthub, airdrop if needed)

Create a crypto-fund and invest in dApp developers
Expansion of the ecosystem
We would like as many people from different fields to take part in the EOS ecosystem as this will allow fresh new ideas to evolve.
Recruit new members of the ecosystem through marketing
Hold conferences and seminars globally
Train field experts
Provide technical documents in English/Korean/Chinese/Japanese
Transparency is key
Block producers are responsible for maintaining and providing services to the ecosystem but they also receive certain rights that they can exercise. We believe these rights belong to every member of the community and thus we will be transparent in every way possible so that our activities can be monitored and assessed objectively.
Clear display of real time computational resources and transaction history
Transparently display fees related to node maintenance
Transparent planning of the inflation reward
We will create a healthy ecosystem together.
Every opinion counts and is worth listening to whether it be the block producers themselves or those within or outside the ecosystem. This will allow the ecosystem to grow in a healthy manner. We will strive to listen to every opinion.
Open Lab, SNS, CS center
Communication between block producers
Create network with universities and corporates
Gathering of ideas for the development of the ecosystem
Support the community
Support various languages
6) Listing of Telegram and node names for community testnet participation.
We are currently producing the blocks on the following testnets
EOSnet : http://eosnet.eoseoul.io
Arrowhead : http://arrowhead.eoseoul.io
Jungle3 : http://jungle3.eoseoul.io
Official node name: EOSeoul : EOSeoul
Telegram : EOSeoul_testnet
We believe EOS ecosystem can only exist if we all work together. We appreciate your interest and sincerely ask for your support and participation.
Thank you
Team EOSeoul
Telegram(english) : http://t.me/eoseoul_en
Telegram(한국어) : http://t.me/eoseoul
Telegram(简体中文) : http://t.me/eoseoul_cn
Telegram(日本語) : http://t.me/eoseoul_jp
Telegram(developer) : http://t.me/eoseoul_testnet
Steemit : http://steemit.com/@eoseoul
Github : http://github.com/eoseoul
Website : http://eoseoul.io
Twitter : http://twitter.com/eoseoul_kor
Facebook : http://www.facebook.com/EOSeoul.kr
Wechat account: neowiz