Hello everyone and welcome on the first Update post for RSSteem, the bunch of tools made to convert STEEM content into RSS & HTML format !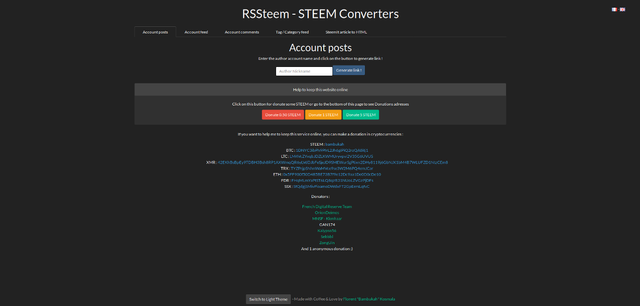 Before all, thank to all of donators ! i can work on RSSteem and keep this service online & free. Thanks to you !
What's new in this version ?
Internationalization : You can now switch between French & English
Theme switcher : look into the footer, you can now switch between Light and Dark themes
Add new type of tag RSS feed : you can generate a Promoted posts RSS feed
If you want something new, tell me in comments what you want.
Thank you very much and see you soon for the next update ;)