At EmpowermeEOS, all we really want to do is to tell stories about how the EOS Blockchain and it's Dapps, like Prospectors, is empowering people.
There is nothing in the world more powerful than a good story- Tyrion Lannister (Game of Thrones)
---
---
In the spirit of this, we have decided to share Mercy's EmpowermeEOS story so far.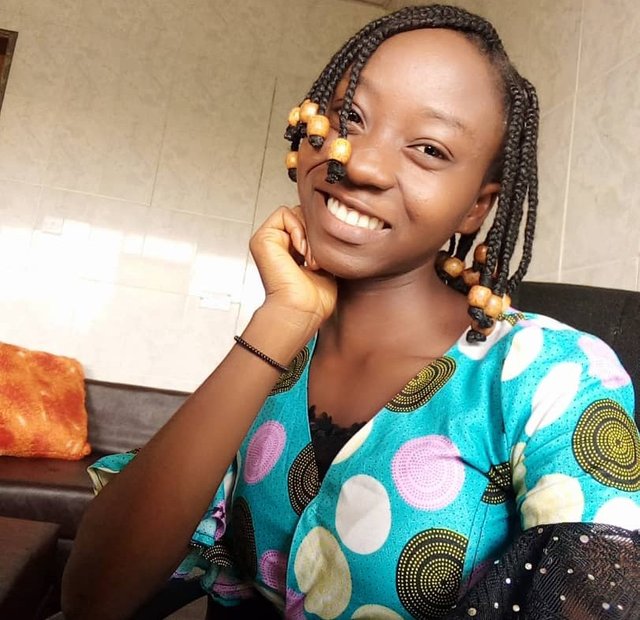 How long have you been a student at EmpowermeEOS ?
I have been an EmpowermeEOS for six months now.
How did you learn about EmpowermeEOS and why did you choose to become a student?
I learnt about EmpowermeEOS from Mr Toju kaka, he was my educator at JumpStart Academy. I was interested in the EmpowermeEOS project because I saw it as an opportunity for me to empower myself, empower others and also give back to my community.
Can you talk briefly about your EmpowermeEOS journey so far. What has it been like?
Hmmn, my EmpowermeEOS journey has been full of ups and downs. There was a time I got tired of posting videos everyday on karma because the rewards were not that encouraging. I got my hands on so many dapps but didn't understand them and it took some time to get to know how they worked. The fact that I could meet any of our mentors to explain was quite helpful. Things have gotten more interesting recently since I joined the prospectors game and have been interacting with new EmpowermeEOS students.
You've learnt about and operated on so many EOS based Dapps so far. Do you have a favorite? If yes, which is your favourite and why?
Yeah, I have operated some Dapps and I have a favorite which is Karma and the reason for this being that it rewards people for doing good. I love the aspect of making videos and posting them on Karma because it makes it easier for me to express myself, rather than writing. But recently though, I have been more involved in Prospectors game.
So you've been playing the prospectors game for a while now. How has been the experience so far?
Yeah, this is what I really want to talk about (laughs). My experience on the prospectors game so far has been educating, fun and exciting. I have made mistakes and have been corrected so many times and I have learnt from these mistakes and these mistakes have largely formed the basis of my knowledge of the prospectors game and basic economic principles. I also love the team work and the team spirit in the EmpowermeEOS Prospectors union, it makes the game more fun
What is your view about the Prospectors game and what have you learnt by playing the game?
I believe prospectors game is really worth playing , if we can give it our best. It deals with real economic situations and is in real-time. I just love it! From the prospectors game, I have learnt a lot of things like how to manage your time when moving from one plot to another and also making use of the resources you have to produce something useful and also something of value that can be useful for others and you will also make your money. But trust me, I am aware that there is still a lot to learn.
What do you think collaboration between Prospectors and EmpowermeEOS?
I see the collaboration between Prospectors and EmpowermeEOS as the best thing ever. Students are able to learn, have fun and also earn at the same time. I must really commend Mr Toju kaka and the other mentors for making this decision to collaborate.
What do you have to say to Bonz Manifest and the rest of the guys at Prospectors game?
I really want to say a special thank you to Bonz Manifest for his efforts especially for being helpful to me. He was the one that got me the early access ticket to join the game and he has been really supporting me all the way and trying to make sure I always get something out of the game. I remember times without number he always call my attention to new opportunities in the game and he will be like "
@meticulous11
are you there? "( smiles). Thank you so much Bonz, I really appreciate the love and to everyone else, I say thank you. I really appreciate everyone of you guys. Though I can't mention everybody's name but I love your team spirit, your communication and everything. It's been really nice playing the game together with you all. Let's continue to do more and I am sure we are going to have a testimony to share soon. I love you all!
---
---
Thanks for reading,
Join the fun at https://prospectors.io today.
---
---
Written by Owolabi Jeremy,
EmpowermeEOS Student and Acting Community Manager