EmpowermeEOS HAS A PLAN!
That plan is to provide young people with technology, education and MENTORSHIP so that they can attain financial freedom. We leverage on the EOS Technology and Community to empower these teens and youths by equipping them with the necessary tools they need to work both online and offline. We have taken it upon ourselves to provide them with ample education so that they are mentally equipped to succeed.
We believe that education is empowerment. Education is the primary tool that we can use to reduce the ignorance fear and poverty in this world. Laden with the duty of carrying out this education, however, are our mentors.
MEET OUR MENTORS
1. KAKA TORITSEJU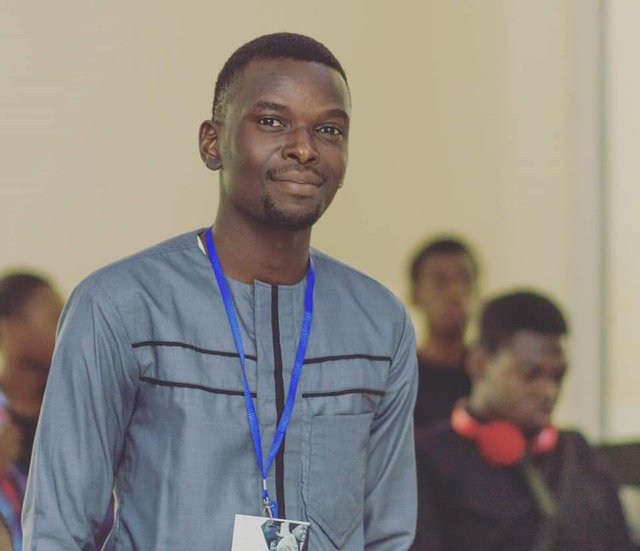 Toritseju Kaka, popularly known as Toju Kaka is the African Community Manager for BOS and also an EOS Nation Ambassador working to facilitate the adoption of EOS in Nigeria. He has an immense passion for youth empowerment and enhancing development in Africa through blockchain technology, as well as creating awareness about cryptocurrency and blockchain technology.
Over the years, with the help of EOS Nation, he has set up a couple of initiatives to ensure that EOS becomes very popular in Africa. One of these initiatives is the EOS University Project which aims to organize EOS meetups and set up an EOS community in every university in Nigeria. Driven by his passion, he pioneered EmpowermeEOS, a social enterprise that aims to help low income youths and teenagers in marginalized communities to earn EOS based tokens and teach them how to leverage on blockchain and cryptocurrency for personal growth and community development with a short-term goal of reaching 1,000 young people in Africa by 2020.
At EmpowermeEOS, he works as a Mentor, teaching and helping students, in the EmpowermeEOS program, through the rudiments of what EOS and by extension, Blockchain and cryptocurrency, entails
---
---
You can contact Toju Kaka on:
Twitter- tojukaka2013
Instagram- tojukaka
Facebook- tojukaka
Telegram- tojukaka
LinkedIn- tojukaka
Email- [email protected]
---
---
2. EMEKA COLLINS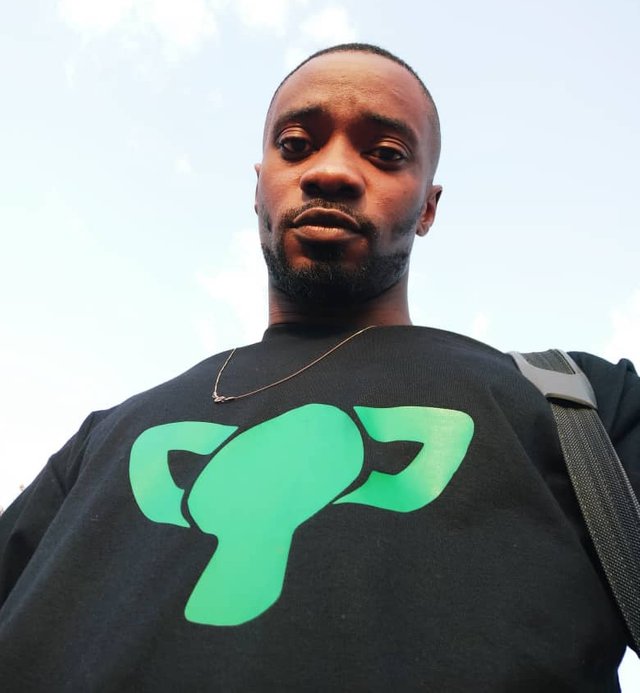 Emeka Collins Elekwa is a Nigerian Accountant by profession and a crypto trader with a vision of helping make the world a better place than he met it and putting a smile on people's face through voluntary and humanitarian services.
After being scammed by a Ponzi scheme in 2016, he was introduced to the Steemit blockchain by Toju Kaka and that marked the beginning of his Blockchain journey. He learnt and earned through steemit and after the launch of the EOS mainnet in 2018, alongside Toju Kaka, he created a WhatsApp group called "EOS Early Adopters" where they taught people how to use dApps on EOS blockchain and also earn while using the dApps.
However with time, they discovered that a lot of members in the group found it hard to fully participate because they couldn't avoid good smart-phones. As a result, they were using old phones with low android versions which couldn't support some apps and lacked some basic features. Equally, the high cost of internet data subscription was another impediment in the path of many.
Subsequently, Toju Kaka came up with the idea to start a social enterprise called EmpowermeEOS where they could empower these disadvantaged people, especially teens who were eager to learn about Blockchain, particularly the EOS blockchain by giving them mobile devices, internet data subscription and mentoring
He currently mentors the student of EmpowermeEOS, teaching them how to use and interact on a blockchain, especially EOS Blockchain as well as helping them convert their coins/tokens to fiat.
---
---
Contact Emeka on
Twitter: https://twitter.com/collinzbounty?s=09
Instagram: emekacollins
Facebook: Kollinzslim
Telegram : emekacollins
LinkedIn : not functional
Email : [email protected]
---
---
3. DAVID EFFIONG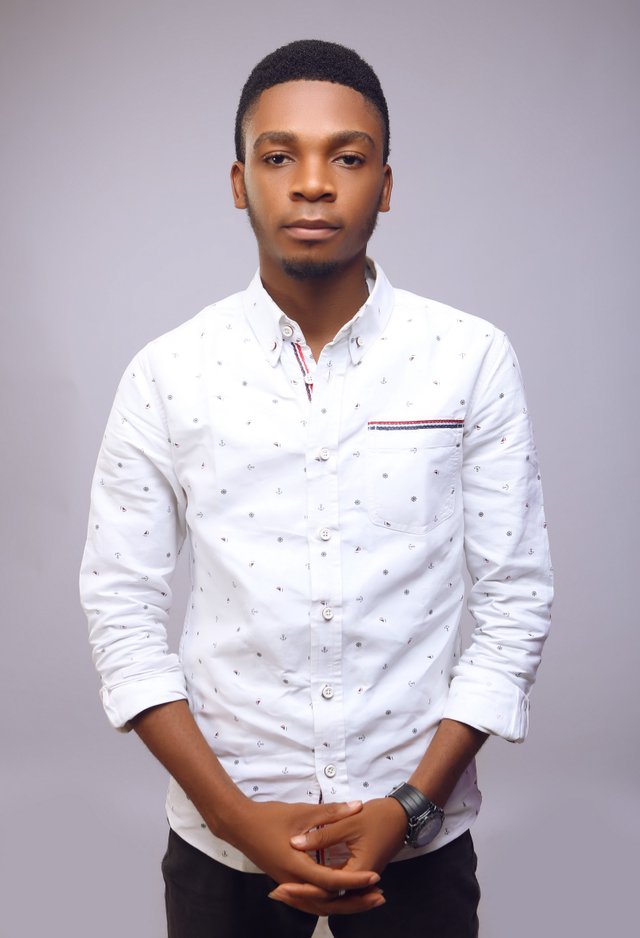 David Aniefiok Effiong, popularly known as Davizoe, is a crypto and blockchain enthusiast who hails from Akwa Ibom state in Nigeria. He is a student of Botany Science at the University of Uyo.
He got to know about Blockchain technology through a friend Samuel Joseph and he believed in and saw the future of Blockchain technology then chose to delve into it fully, I held many meet-ups teaching the youths about Blockchain technology
He was driven to become a mentor at EmpowermeEOS after seeing the passion displayed by tojukaka and Emeka Collins. He decided it was a must he shared whatever (knowledge) he had with anyone who was willing to learn.
Currently, apart from being a tutor in EmpowermeEOS, he is a member of Humane Love charity movement by EOS Nation Ambassador, Samuel Joseph. Also, he is an Ambassador at karma, Bitfxt, Sense chat and a member of EOS NATION
---
---
You can contact David on:
Twitter: @davizoe1,
Instagram: @davizoe1,
Facebook: David Effiong(Davizoe)
Telegram : @davizoe1
LinkedIn : David Effiong
Send a mail : [email protected]
---
---
JOIN US
We are glad to have yet another student in our community and you can help us reach even more people.
You can partner with this initiative by sponsoring a students.

You can make donations to the following EOS account: empowermeeos.

$160 can sponsor a smartphone and internet subscription (for three months) for an EmpowermeEOS Student.

Remember that if you sponsor a student you are not sponsoring one person as your seed would be replicated.

Our students are mandated to buy a smartphone and subscription for someone else at the end of their study.

There would be a chain reaction because as your beneficiary graduates from the program, he is mandated to sponsor someone else.

Our students are acquainted with their sponsors and the student's educational progress can be tracked via the EOS blockchain.

Our target is to empower 1000 teenagers/youths with this initiative before the end of 2020.

We also hope to accumulate 10 million Karma tokens so that we can effectively give incentives to our students and EmpowermeEOS volunteers/mentors in the form of upvotes.
---
---
You can learn more about EmpowermeEOS via the following mediums:
Our Website:
https://empowermeeos.org
Twitter:
https://twitter.com/empowermeeos
Telegram:
t.me/empowermeeos
Instagram:
https://instagram.com/empowermeeos
Facebook:
https://facebook.com/empowermeeos
Email:
[email protected]
Steemit
https://steemit.com/empowermeeos
---
---
Written by Owolabi Jeremy,
EmpowermeEOS Student.