EmpowermeEOS was created with the singular purpose of helping youths and people in marginalised communities get in touch with the changing times in the financial sphere in line with crypocurrency and blockchain technology, so that they would not be left behind. The aim has been to use the EOS blockchain as a pillar to support these people and help them on their journey to understand the world of cryptocurrency and all it entails, at large, until they become independent and well-versed in it so they can turn around and also help others. Hence, creating a ripple effect or shall we say, a CHAIN reaction (no pun intended).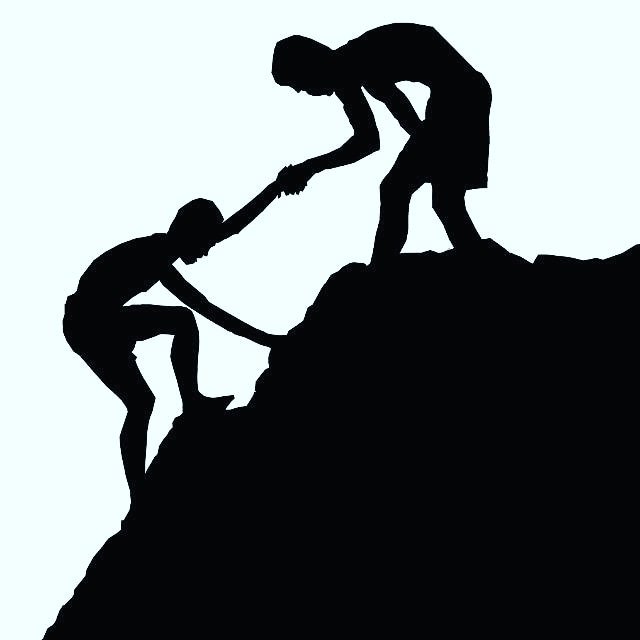 As a result, we, at empowermeeos, have taken it upon ourselves to identify prospective students who are not only in need of help but also ready to learn and be helped and in turn help others when through with the course of their own study at the empowermeEOS three-month program. After identifying these students, we then purchase a phone for them as well as mentor and equip them with the right tools for gaining knowledge and direct them in the right path to follow in their EOS journey.
OUR SPONSORS
However, we can not and have not been doing this alone. Rather, it has been through the support and donations of some members of the EOS community and they are:
TROI BRYAN.

Troi Bryan (@freedomengineer) of @eoscafe was the first to support empowermeEOS by making a donation which successfully sponsored Mercy. This allowed us her a phone for her and she has been growing in leaps and bounds in her knowledge of EOS, as well as getting money to fend for herself We cannot thank Troi Bryan enough of his support and love for the empowermeEOS community. His mustard seed will touch the lives of many.

DALLAS RUSHING

Dallas Rushing (@dallasrushing) is the co-founder of the Karma which is the primary tool for EmpowermeEOS. It gives people incentives to do good by rewarding them with tokens. We at EmpowermeEOS believe that, if harnessed rightly, Karma will have a positive impact on lives all over the world.

KATIE ROMAN

Katie Roman is another one of our benevolent supporters. Through her donation, we were able to help Deborah, Victoria and Tessy get their "EOS smartphones". We hope that in 3 - 6months they would have learned the basics of EOS and they would be able to buy new phones for their respective protege.

STELLABELLE

@stellabelle is another one of the earliest supporters of #EmpowermeEOS. With her donation we were able to admit Heritage into the #EmpowermeEOS program. He has gotten a phone has begun to learn all about EOS. At the end of his program duration, i.e 3-6 months, he'll give back to society by sponsoring a protege with his earnings.

LO KEY

We also cannot but mention @Lokey for supporting the #EmpowermeEOS movement by sponsoring a student, Alli Ajagbe, into our educational and mentorship program.

BONZ MANIFEST
Through Bonz Manifest's donation to EmpowermeEOS, we were able to purchase a phone for Jeremy. Also he has monitored his progress over time, choosing to not only sponsor but mentor him.
We also say a big thank you to @Ashe-Oro @ZaneWhitener, @FreedomProxyEOS, @lukestokes and everyone who donated to @empowermeeos at #b1june #EE31May
JOIN US
Truly, we are so grateful to everyone of our sponsors. However, as it stands, we're barely close to our goal of reaching 1,000 people by 2020. Hence, we are only just getting started and this is why we need your support.
You can partner with this initiative by sponsoring a students.

You can make donations to the following EOS account: empowermeeos.

$160 can sponsor a smartphone and internet subscription (for three months) for an EmpowermeEOS Student.

Remember that if you sponsor a student you are not sponsoring one person as your seed would be replicated.

Our students are mandated to buy a smartphone and subscription for someone else at the end of their study.

There would be a chain reaction because as your beneficiary graduates from the program, he is mandated to sponsor someone else.

Our students are acquainted with their sponsors and the student's educational progress can be tracked via the EOS blockchain.

Our target is to empower 1000 teenagers/youths with this initiative before the end of 2020.

We also hope to accumulate 10 million Karma tokens so that we can effectively give incentives to our students and EmpowermeEOS volunteers/mentors in the form of upvotes.
---
---
You can learn more about EmpowermeEOS via the following mediums:
Our Website: https://empowermeeos.org
Twitter: https://twitter.com/empowermeeos
Telegram: t.me/empowermeeos
Instagram: https://instagram.com/empowermeeos
Facebook: https://facebook.com/empowermeeos
Email: [email protected]
Steemit: https://steemit.com/empowermeeos
---
---
Written by Owolabi Jeremy,
EmpowermeEOS Student.