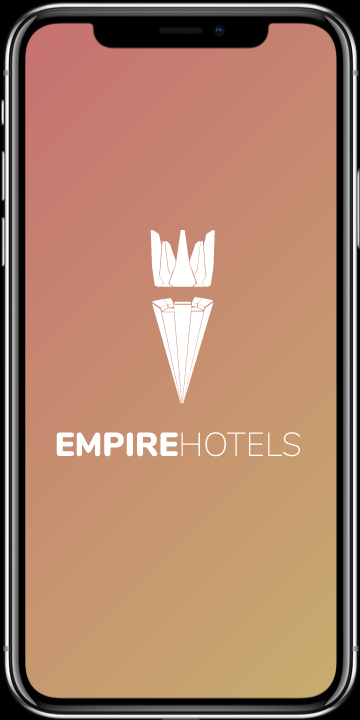 As important as the hospitality industry is to the global economy and with the current technology that allows online booking and reducing other stress there are still some challenges faced by this very essential industry. These problems do not allow those involved in this business to operate effectively and efficiently, Hence the need for a platform like EMPIRE HOTEL
SOME OF THE CHALLENGES FACED BY BOTH OWNERS AND CLIENTS IN HOSPITALITY INDUSTRIES.
There are a lot of challenges facing the hospitality industries which hinder productivity, some of these challenges are:
High cost of hotel accommodation: for a standard accommodation, clients / customers are made to pay an outrageous sum of money.
2, Difficulty in Exchanging local currencies to the desired foreign currencies: Although there are online booking of hotel accommodation, the customer who intends to travel outside his or her country pass through the stress of exchanging his or her currencies for the foreign currencies in order to be able to for the accommodation and this take a huge percentage of the total monies paid, making the customer to pay high than expected.
Centralized platforms: the online hospital [platform existing now are operating through a central body who makes decisions and determines what happens in the industry, this affect productivity greatly as there is bound to be some misleading rules / information a times.

Delay in transactions and high transaction fees: the current hotels are working with third parties in the management of the hotels including transactions. This indirectly or directly leads to delay and time wasted when trying to book accommodation in a hotel online.
REASON FOR THE CREATION OF EMPIRE HOTEL PLATFORM
Due to the above listed problems and more facing the hospitality industry A team of seasoned professionals and experience men and woman in related fields drew up a plan in 2017 to create a platform which will run using the blockchain technology and cryptocurrencies on an App where hotel owners will be able to successfully, effectively, safely and efficiently run their businesses and the customers will have a stress free booking experience globally.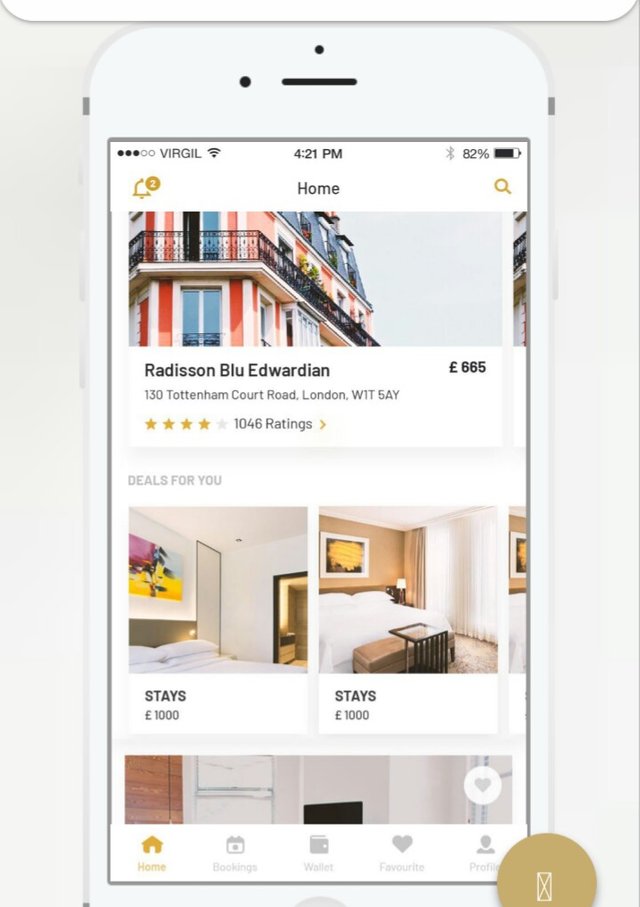 UNIQUE FEATURES OF EMPIRE HOTELS
Empire Hotel is designed with unique features that are meant to change the way hotel owners and customers operate and to give customers satisfactory services as well as safely and secure manage their business without stress. Some of the unique features include though not limited to:
The use of blockchain and cryptocurrencies: Empire Hotel is created based on the blockchain to leverage on its features to offer a Transparent, Secure, Safe stress free hospitality experience for both hotel owners as well as the customer.

Users will be able to book for hotel accommodation using either cryptocurrencies or fiats, with this the stress of trying to exchange local currencies to foreign currency is cut off.

A decentralized platform: Empire hotel is built on a decentralized platform and as sure it does not require the services of a third party.
HOW TO USE EMPIRE HOTEL PLATFORM
Empire hotel is designed with a user friendly platform which allows hotel owners to easily install the Empire hotel APP on their smart phones and list their hotels on the platform and any customer who desires an accommodation in any part of the world can search for the desired hotel standard and safely book.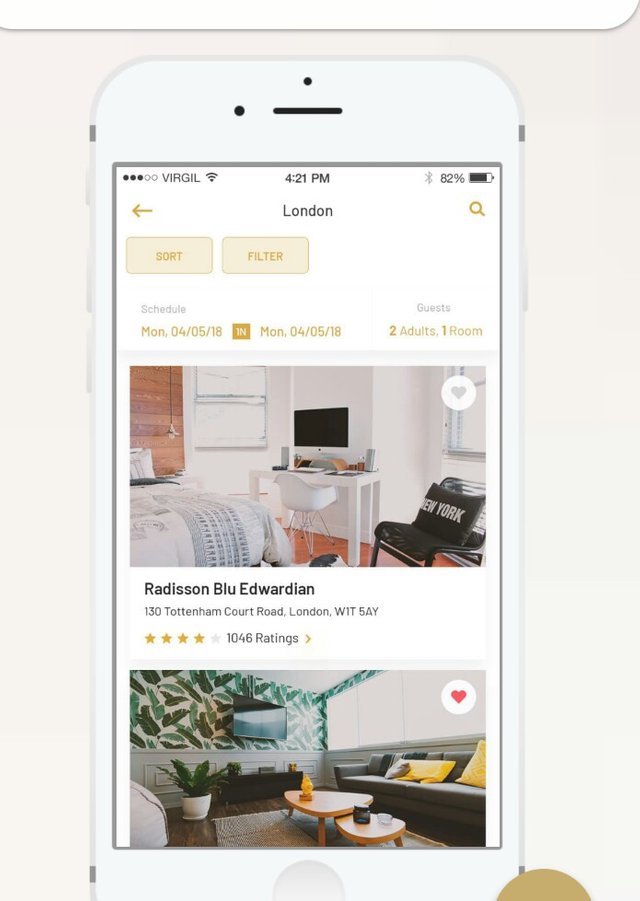 EMPIRE HOTEL TOKEN ( EMPC)
The team has created a token EMPC which is meant to act as the main engine of the empire hotel ecosystem and functions in so many ways.
USE CASES OF TOKEN AND BENEFIT TO HOLDERS
EMPC will be used by hotel owners to subscribe on the platform in order to be able to list his or her hotel.
Customers will pay for booking using EMPC and be rewarded some discounts.
Every reward and incentives paid on the platform will be done using EMPC token
when payment is made using other currencies , there will be a transaction fee of about 2.99% and when a transaction is made using Fiat, the percentage increases to 7. 99%. But when a transaction is made using EMPC there is no transaction fee charged. This is a great advantage for EMPC token holders.
THE ROAD MAP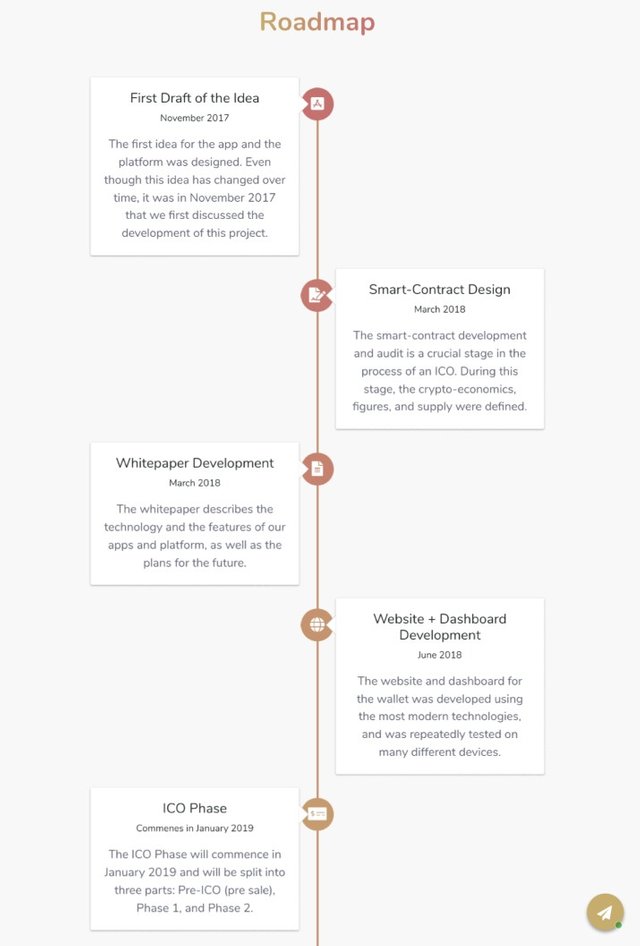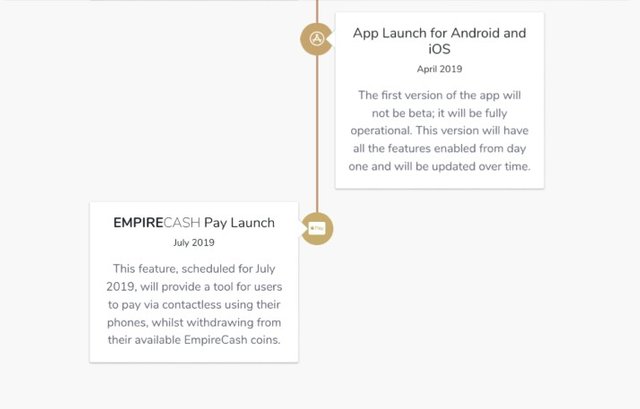 CONCLUSION
Empire hotel project is a great idea conceived and executed by a great team. With the mobile Application and the use of cryptocurrencies, this project will attract many to the adoption of the blockchain technology and encourages the use of cryptocurrencies in real life. I am sure no one will want to miss the opportunity of being a part of such an amazing platform.
THE TEAM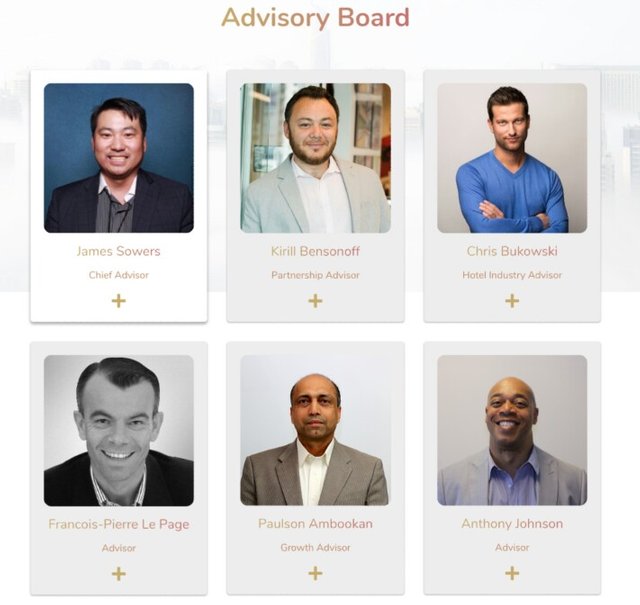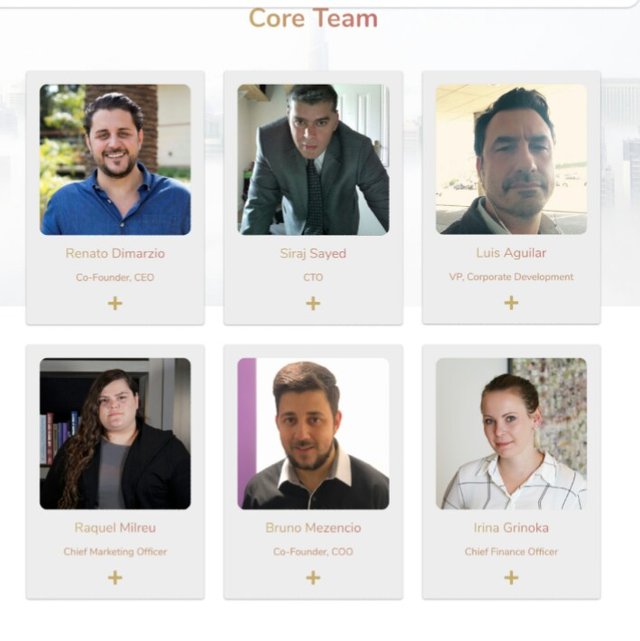 For more information please make use of the links below:
Website: https://www.empirehotels.io/
Whitepaper: https://www.empirehotels.io/docs/en/whitepaper-en.pdf
Telegram: https://t.me/joinchat/JSdjLxEREYdQp0MLOhtfJw
Authour's bitcointalk url : https://bitcointalk.org/index.php?action=profile;u=1760015;sa=summarya8
Authour's name: nesbee2