Stella-Belle is one of the many household names in the Cryptocurrency and Blockchain space, so the name probably rings a bell. But whether it does ring a bell or not, you can get to know more about the eccentric Stellabelle in this exclusive interview where we discuss varied topics ranging from how her blockchain journey started down to her past and current blockchain involvements and engagement et cetera.
Enjoy!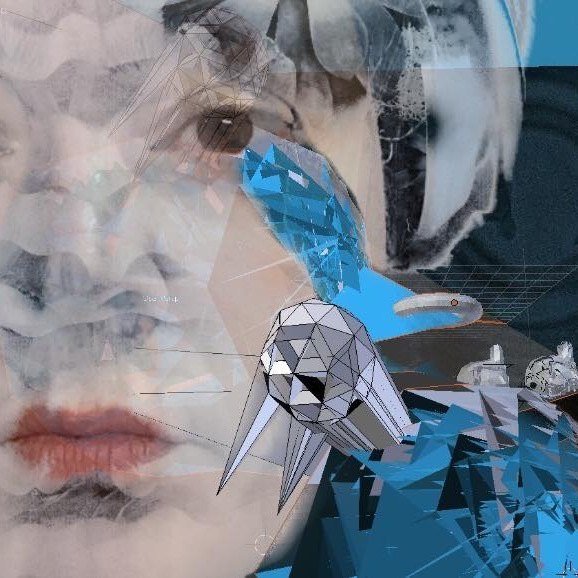 IMG provided by Stella
Beyond being the influential Stellabelle in the crypto world, can you tell us about who you were before you got involved in blockchain?
I had a variety of jobs but I spent most of my career as a production artist and printing technician at a sticker factory and a high end printing company. I always wanted to work for myself ever since reading "The 4 Hour Work Week" but it took me a long time to figure out what my core strengths are.
Your cryptocurrency and Blockchain journey is quite an interesting one. From Steemit to EOS, you always seem to create a niche for yourself. Can you tell us how it all started? (When did you first learn about cryptocurrency and Blockchain technology and what has this journey so far been like?)
I was working as a tech writer for Interesting Engineering when I accidentally discovered Steemit. I was researching an obscure story and I found a reference to it on Steemit in June 2016. That was the rabbit hole that started it all.
Once I discovered the blockchain I dove in deep, learning everything I could. My love of learning new things really blossomed with blockchain as there is so much happening at once and seems to have no end in sight.
You're involved in a number of project right now. Can you tell us a bit about each of them.
I'm working as a freelance tech writer and have a number of clients in the EOS space. I've written articles and tutorials for Bancor, GenerEos BP, Eos Asia and am in the process of doing some tutorials for Telos. I'm a Shipple Tribe Elder and run the Shil Art Tribe.
I'm also doing a deep research dive into Lynx Chain which is an eosio fork. I love the evolutionary aspect of blockchains and how they are constantly evolving to meet the needs of different people. I view them as experiments. Most will fail but some will survive. I think most adults are uncomfortable with unknowns, risk and new technologies but for some reason not only do I thrive in such unstable environments I actually love them.
I spend most of my time reading, analyzing and applying new information. The other part of my time is spent trying to simplify and condense new information for people to consume. Some part of my time is also consumed by creating art, designs, videos and sharing what I've learned with others. I do a lot of work behind the scenes that no one is aware of plus I'm constantly strategizing based on constantly evolving information.
I see you seem to have a thing for meme coins. What influenced this choice?
The reason for this is that I see memecoins as a mainstream adoption vehicle. Eos, right now, has a problem. More than half my friends who I've invited to EOS end up not joining. The main reasons are:
It's too complex with RAM, CPU and NET.
They don't want to pay for an account
They don't like the 12 character limit.
I became active in shipple when I noticed that it is run by total crypto noobs, meaning the people in there have never touched bitcoin. This was a weird experience for me to see crypto noobs acting so energized so I looked at whats going on. It came down to this:
Almost everyone uses the Lynx wallet.
They received the $SHIL currency just for making a meme which carries no financial risk.
They experience a sense of real community where the culture of giving is the norm.
I saw that this could be a powerful recipe for mainstream adoption.
Let's talk about EmpowermeEOS. How did you learn of the community and why did you choose to support us?
I heard about Empowermeeos from Katie Roman. I thought it was a good idea to sponsor one student per eos donation and give one phone and a subscription. Plus I knew Tojukaka from Steem so I realized it was a decent project with potential to educate people who need it.
What's your advice to the students of EmpowermeEOS as they embark on a voyage, sailing through the world of EOS?
First know thyself.

Find your natural strengths and make those even bigger.

When you search in EOS and find a good project that interests you, ask yourself "How can I add value to this project in an authentic way?" Study it in depth then create a plan to add value to it. You don't need to ask permission to do this.

When you find something that really makes your heart race then take a deep dive and study that in great detail. Curiosity is one of the greatest things humans can exercise.
Check out Stella's Etsy shop: https://www.etsy.com/shop/CryptoStella
Stellabelle is available for freelance writing and can be reached at [email protected] or on twitter @stellabelle
---
---
Thanks for reading. Connect with EmpowermeEOS via the following mediums:
Our Website:
https://empowermeeos.org
Twitter:
https://twitter.com/empowermeeos
Telegram:
t.me/empowermeeos
Instagram:
https://instagram.com/empowermeeos
Facebook:
https://facebook.com/empowermeeos
Email:
[email protected]
Steemit
https://steemit.com/empowermeeos

Written by Owolabi Jeremy,
EmpowermeEOS Community Manager