Your chance to own Embers!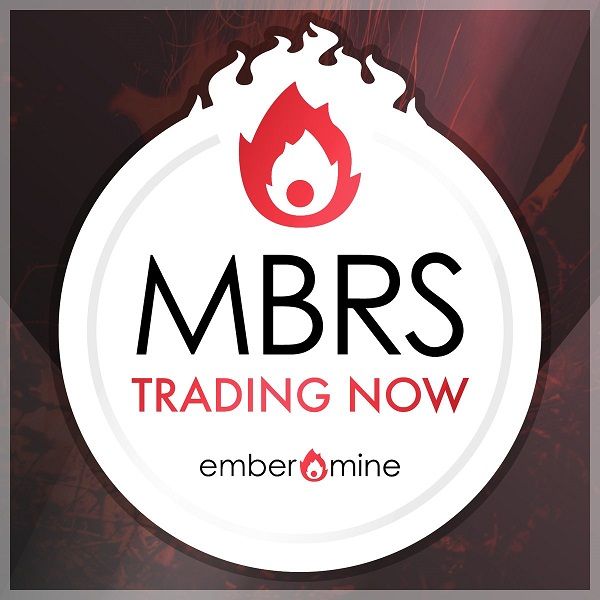 If you missed out on the Embermine ICO don't worry, you have a still have a chance to obtain some while they undervalued. For those that do not know, Embermine (MBRS) are the tokens that will power many different upcoming projects. The first of these projects is Tokenverse.com . Tokenverse is the first site of a planned syndication network. Each site on this network will have a certain verve and specialty that will appeal to certain segments of the blockchain techno-social space. As the network grows, the content feeds will grow and diversify, making it an excellent source for visitors to tune into the goings-on of an accelerating industry and for projects to effectively signal-boost their work.

Embers are the tokens that are needed for advertising on the this network. Advertisers will buy the Embers on the open market. The Ember tokens are currently only available on the EtherDelta exchange. Here is the catch, there are some tokens being sold very cheap by a few people who earned them from bounties during the ICO. They don't know or don't care that there is a large incoming demand for these tokens.
Over the next week or two there will be a large orders for these tokens from ad buyers who need the capacity to place ads for their clients. These buyers of course would love to get this tokens cheap but they are expecting to cost at least 10x there current value. So if are looking to get a nice return a relatively small investment I suggest you check this out.
EtherDelta Tutorial
http://www.tokenverse.com/tutorial/how-to-ether-delta-exchange/
Metamask Wallet instructions
http://www.tokenverse.com/tutorial/how-to-download-and-set-up-metamask-and-add-mbrs-to-your-wallet/
Ember market on EtherDelta
https://etherdelta.github.io/#MBRS-ETH
TOKENVERSE
http://www.tokenverse.com/