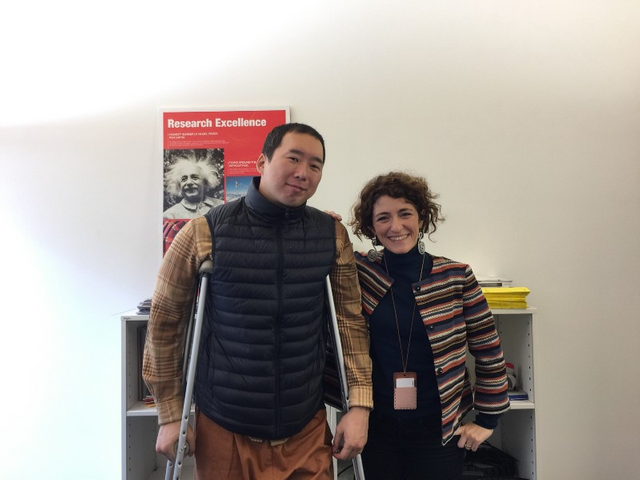 On the 21st March, An Joon(AJ), COO of the blockchain-based brand publishing platform, INFLEUM and CCO of ELSOLCOM, met with Dr. Alessandra Apicella, Head of Science and Technology Office
(STO) presso Swiss Embassy.
Dr. Alessandra Apicella is currently in charge of 'the Swiss-Korean Innovation Week', which will be held in May this year. During the innovation week, a number of experts from Switzerland and Korea active in the academic and industrial fields are expected to bring and share visions and examples in
the fields of artificial intelligence, virtual and AR, IoT, and intelligent materials.
This day AJ discussed the participation of INFLEUM and its parent company, ELSOLCOM in the innovation week with Dr. Apicella as the COO of the INFLEUM project based on blockchain technology, a major technology of the 4th industrial revolution and Dr. Apicella welcomed it. The meeting has completed successfully as INFLEUM decided to attend in the startup workshop on 22nd May and ELSOLCOM will be take a part in the workshop as an accelerator and mentor.
In the meantime, INFLEUM will wrap up its road map performance for the 2019 first quarter later this month and unveil its future plans.
Stay Connected ✌️
Let's chat 😎