What happened?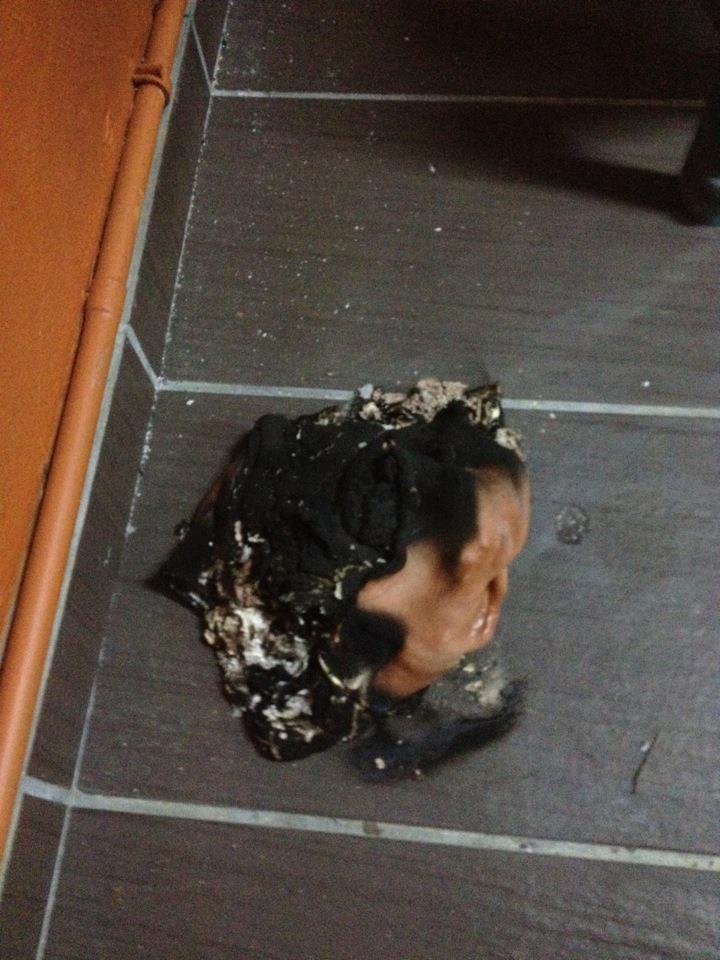 This is an old picture from 4 or 5 years ago. Guess what happened? First satisfactorily accurate answer wins post's liquid payout. Note: will roll payout onto the next contest if there's nothing close. My votes on any comments here doesn't indicate correctness.
---
Accidentally hit post submit earlier, so I'm making something up here :P
Don't bother about the "eli5" tag. It was a mistake.