Hello to all the Steemians !! Today I bring you a drawing made for a friend. This drawing catches my attention for his birthday a few weeks ago, but I had not had the time to do it. He asked me to look as much as possible to him but in my style, and that's what I did. Try to achieve realism but Tumblr or Disney style. :3 <3 💙
Here's the final result.❤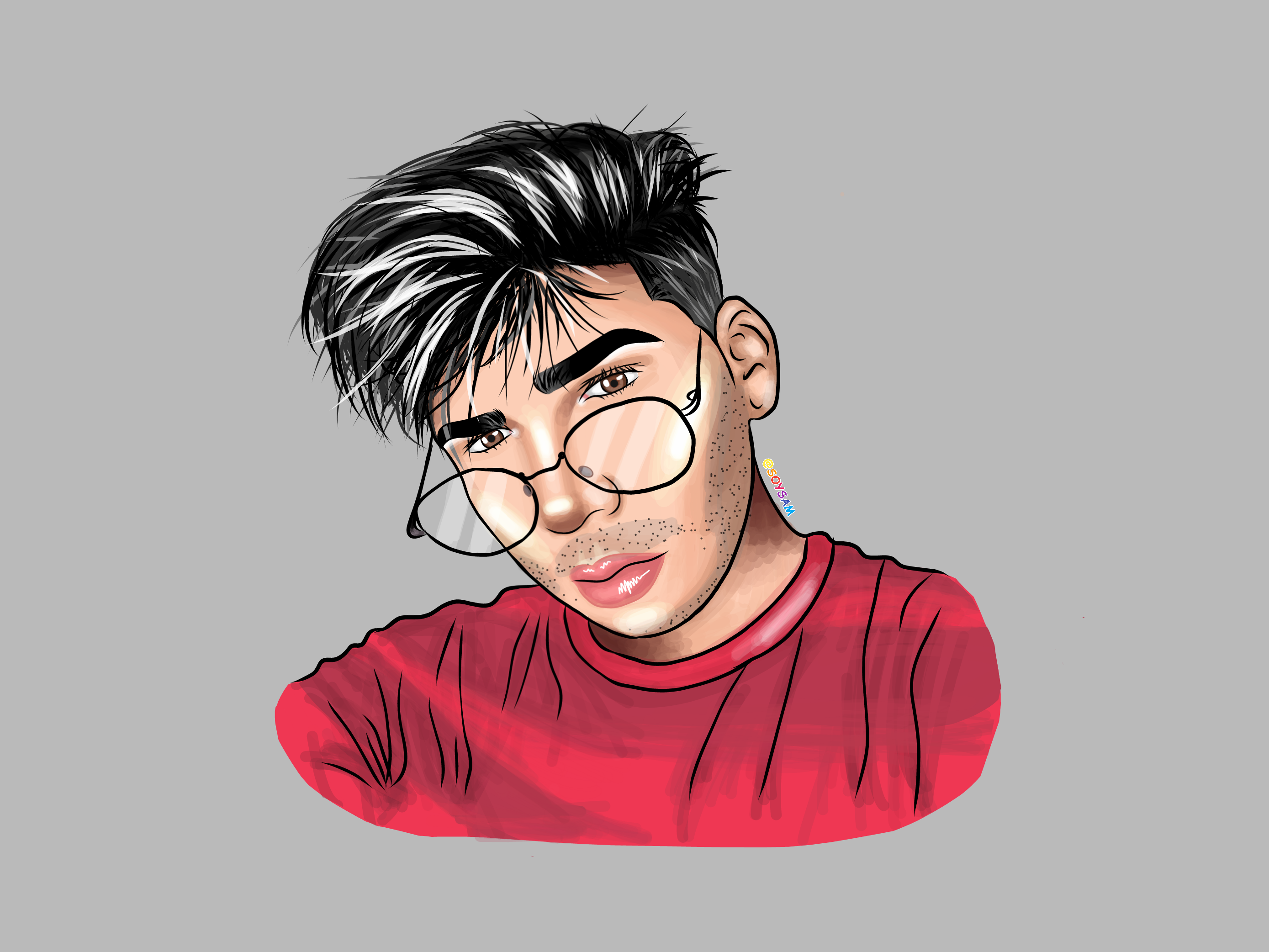 To perform this drawing Use the App Adobe Draw on my mobile.

💙Step by step.💙
💙 Step 1: First I made the outline of the drawing with a pen pencil.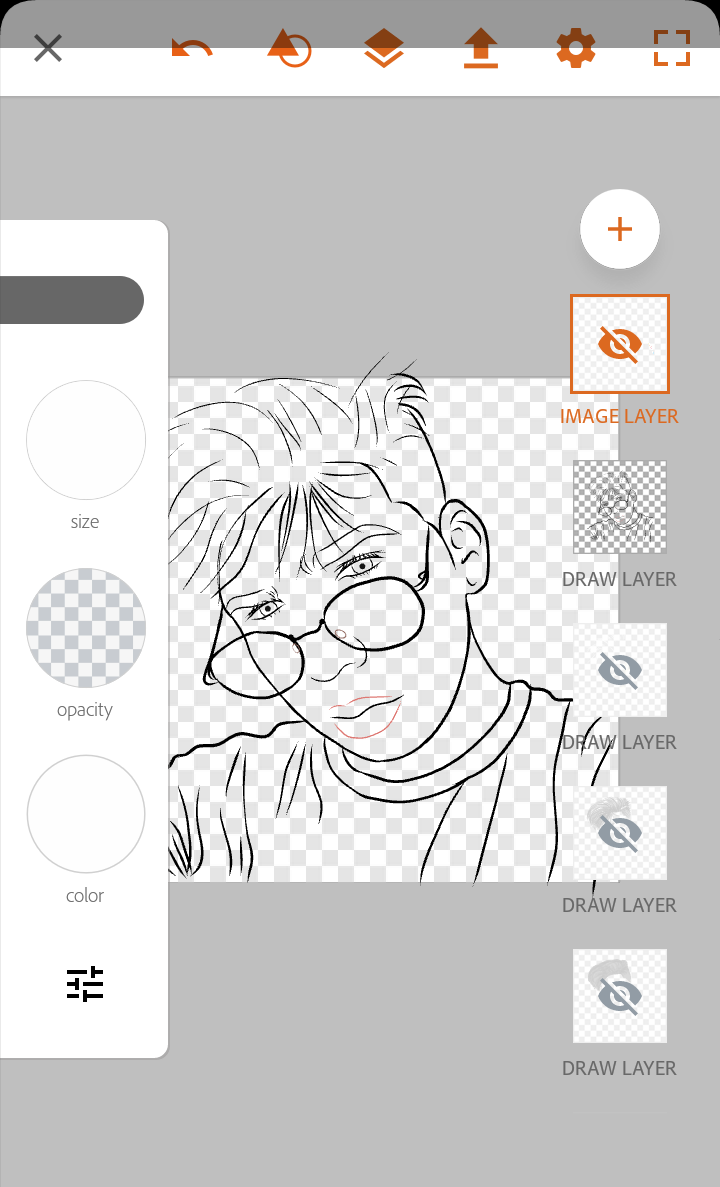 💙Step 2: I begin to paint The skin giving shades with brown and gray tones, and lights with cream and white tones. The skin in this case is a cream color, a little peach. Only using the base colors. Love the end of this at the end. I also do the shirt and other details of the face.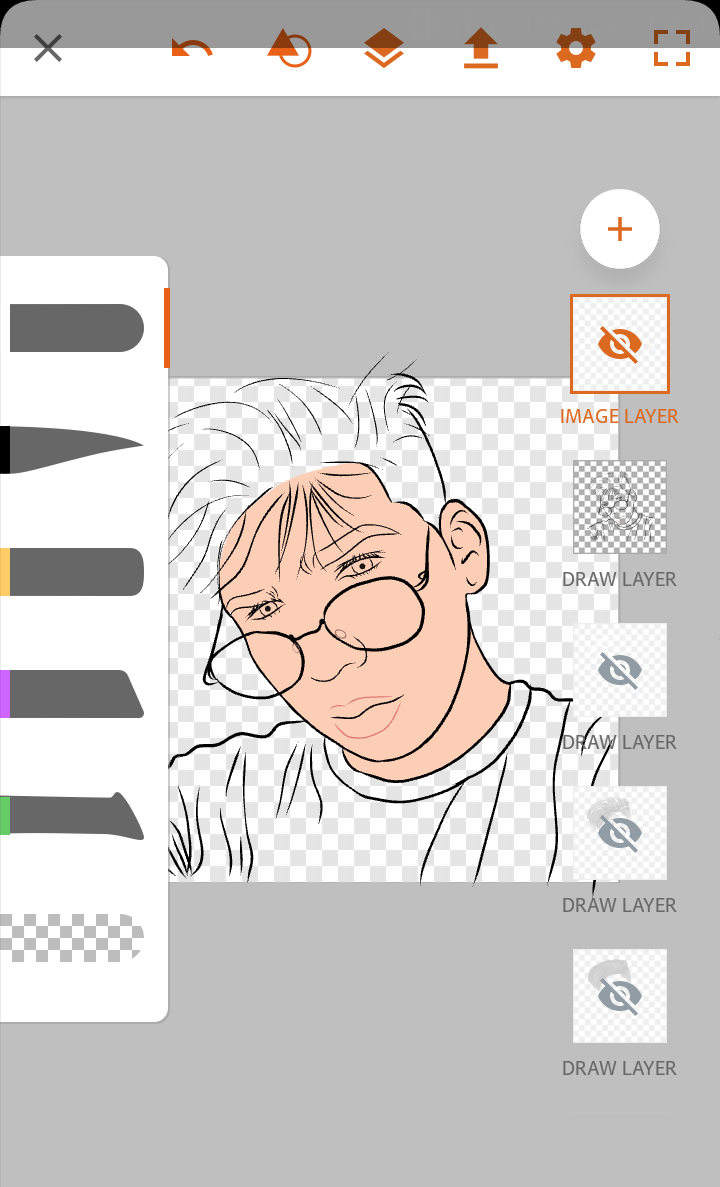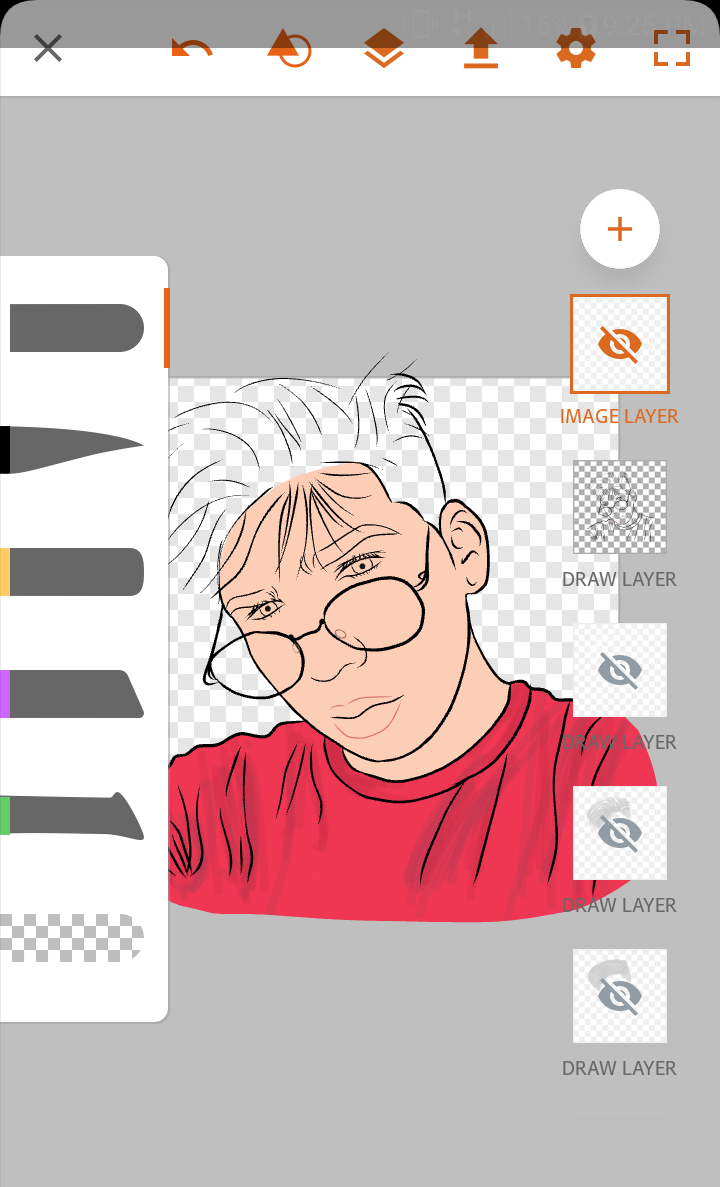 💙Step 3: Now it's time to paint the eyes, eyebrows, mouth, shade the shirt and other details. Now I proceed to mix and blur the colors, also to give shadows in the necessary areas and of course to give the outline on the face to create dimension. I also give details to the frame of the lenses.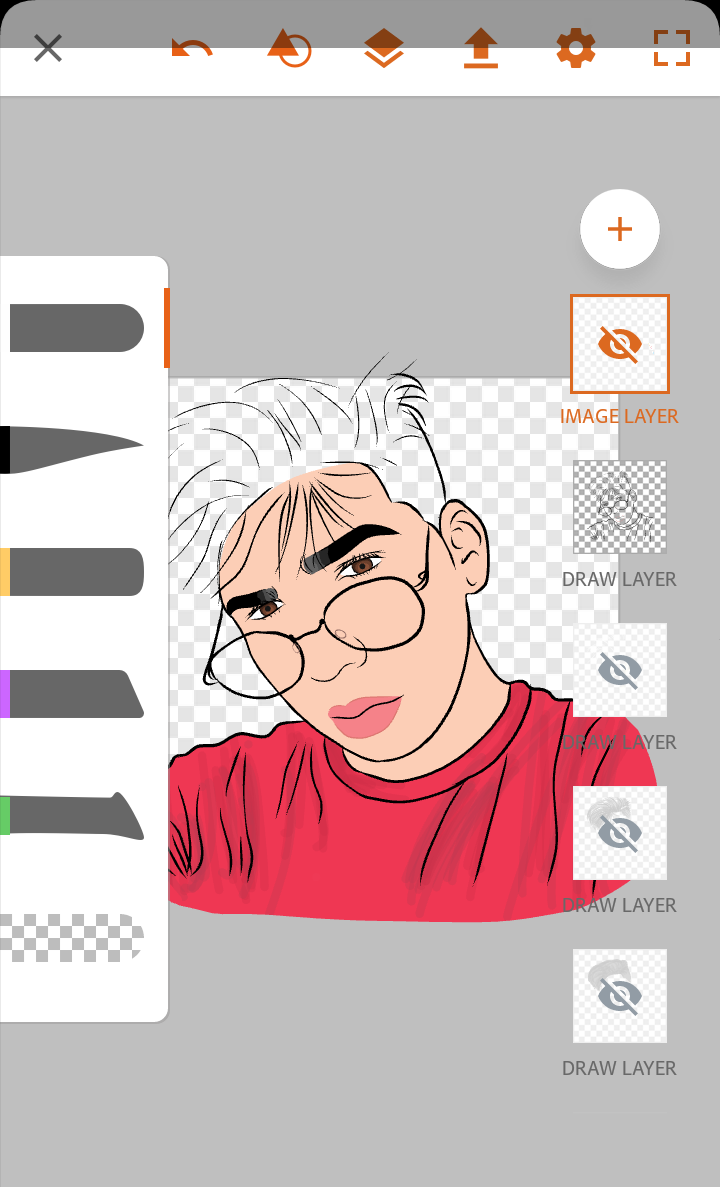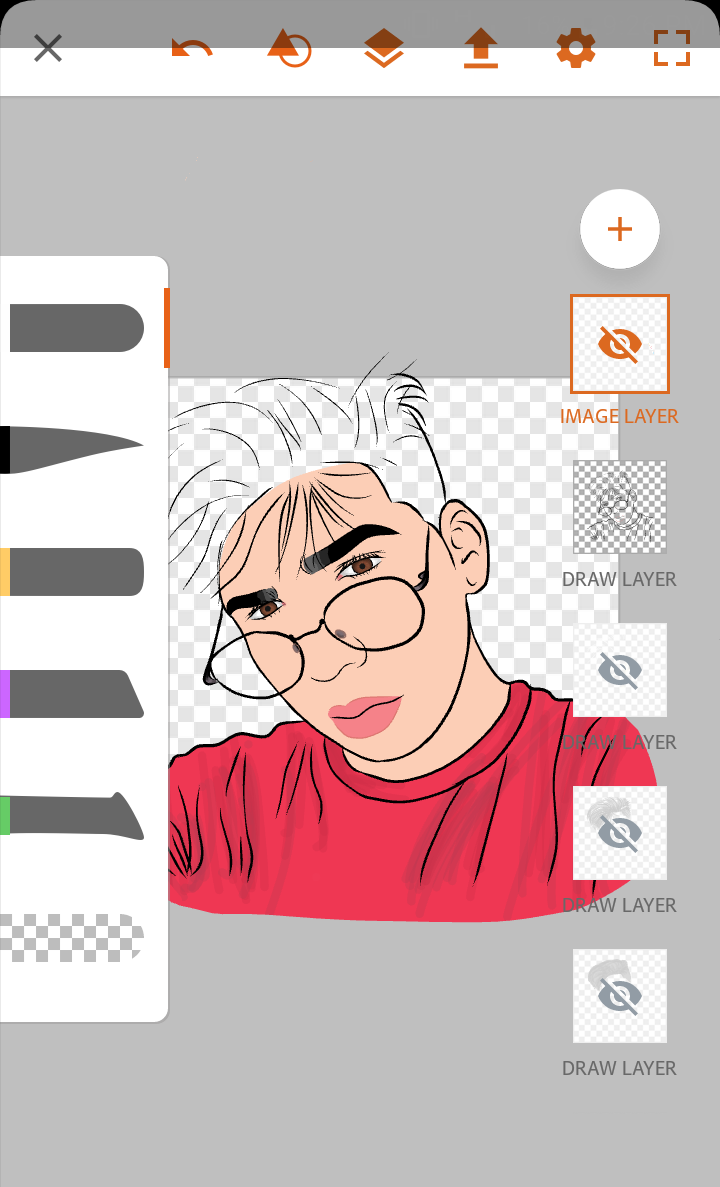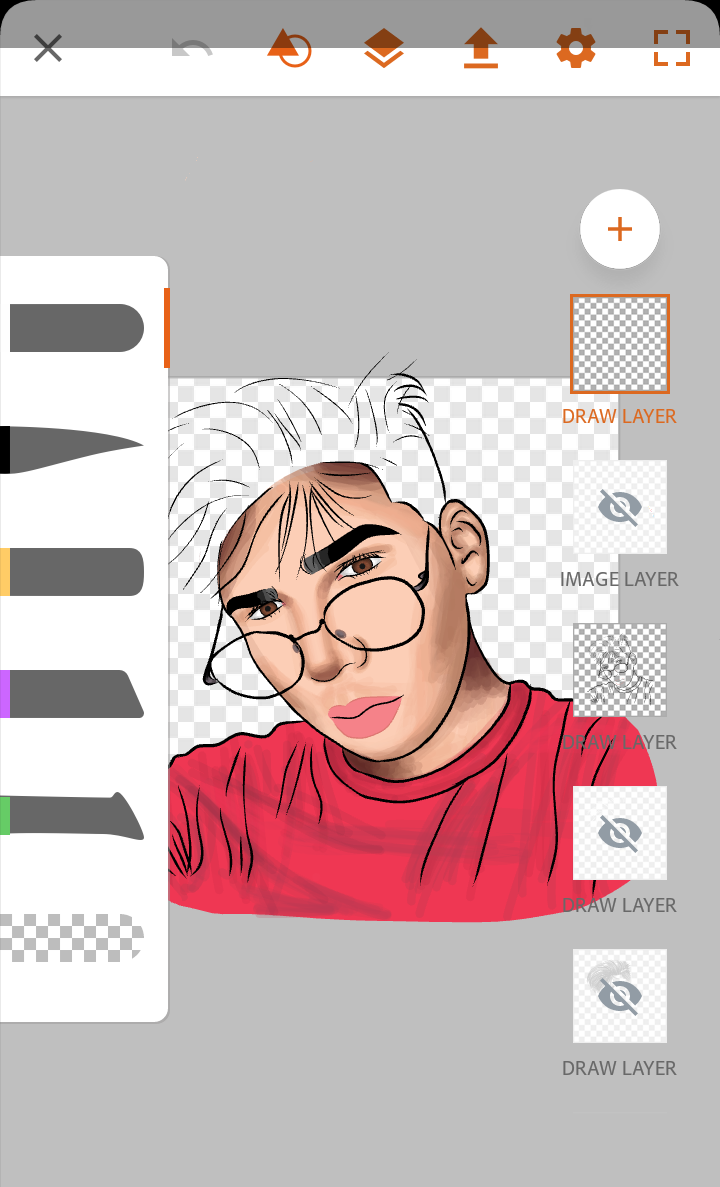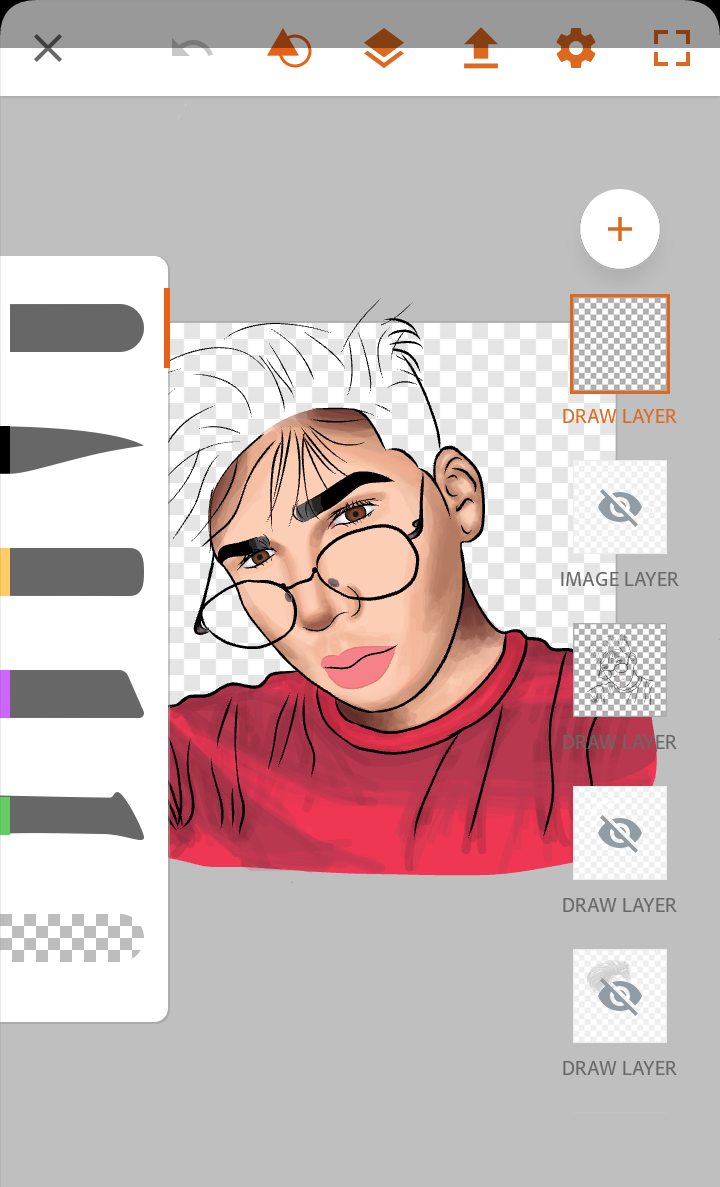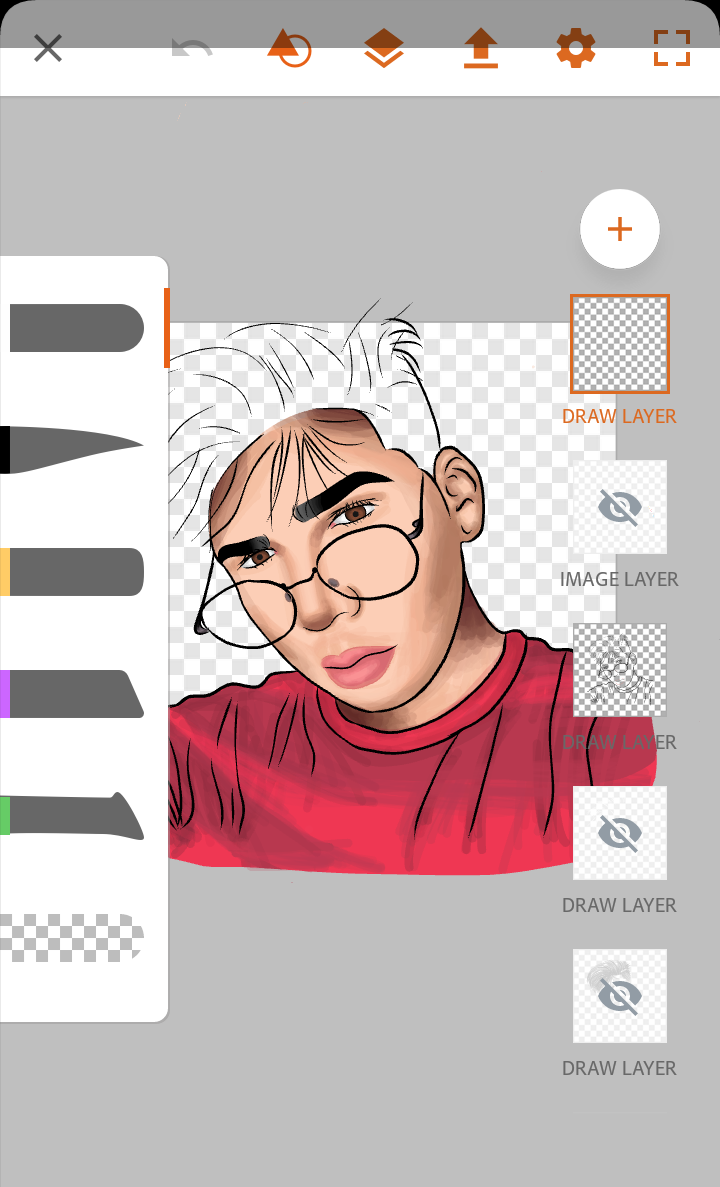 💙Step 4: I make the hair using the new technique learned, apart from mixing a bit of realism and minimalism. I wanted to achieve a sense of messy and lighted hair. So I start with the base color. And then making individual hairs in different colors, to achieve the desired effect. I think it went well. I like them more and more. And this time with the shine finish, in the end it looks much better :)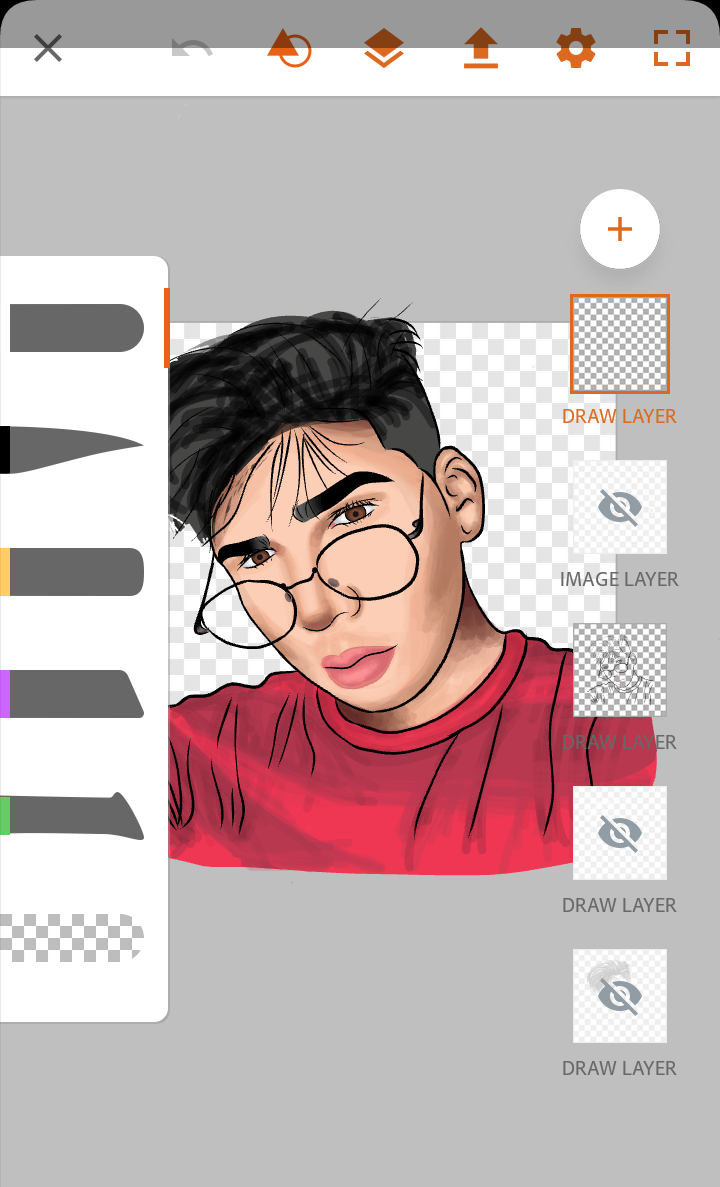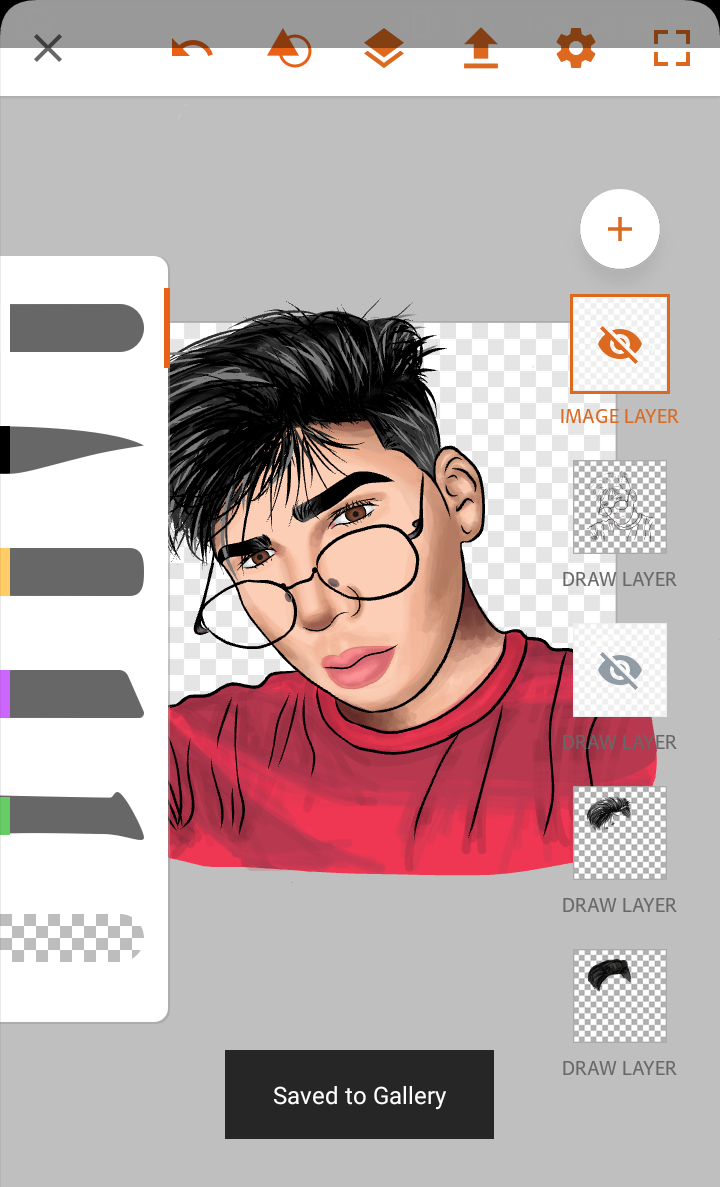 💙Step 5: Now I do what most excites me and I love that it is the illumination in the key areas of the face such as the T zone, the cheekbones, the eyebrows, the lips and other parts. I also do details of light hair, small sparkles and the background in a simple gray color. And finally I make the beard first by creating a soft shadow on the jaw and above the lips, to then create points on that area in a dark tone so that it resembles growing hairs and creates more dimension. Soon I will work more in the background of my drawings and I will also use image editing programs to create new things :)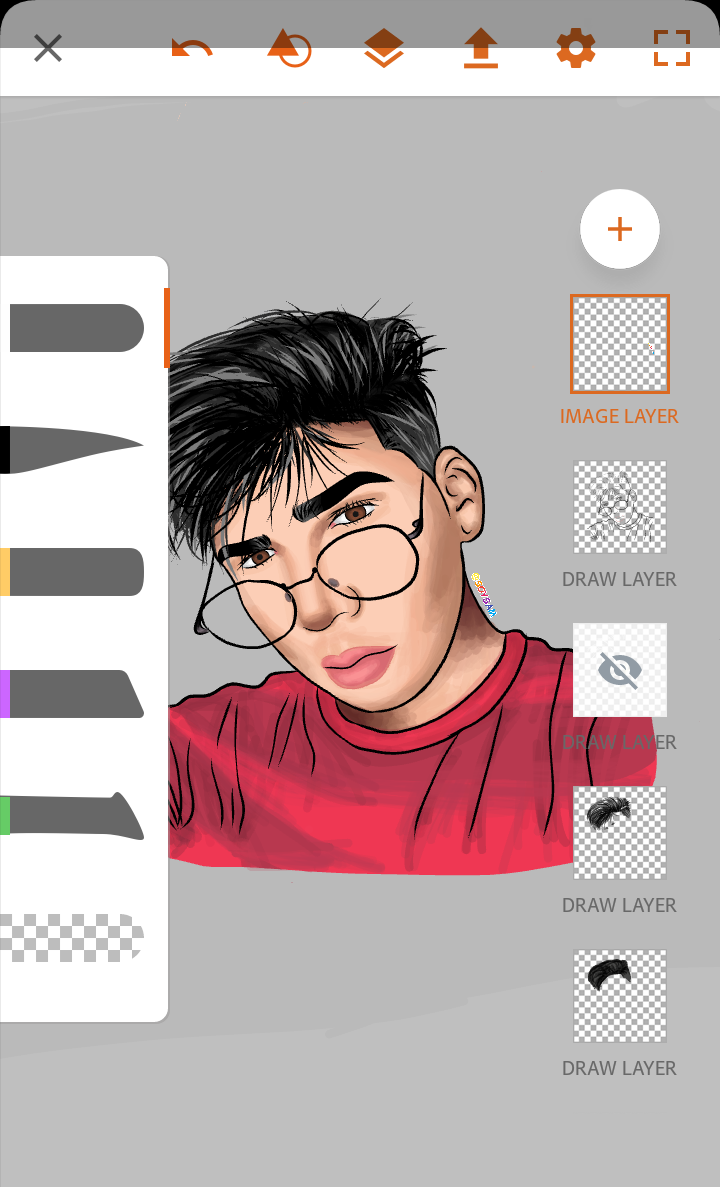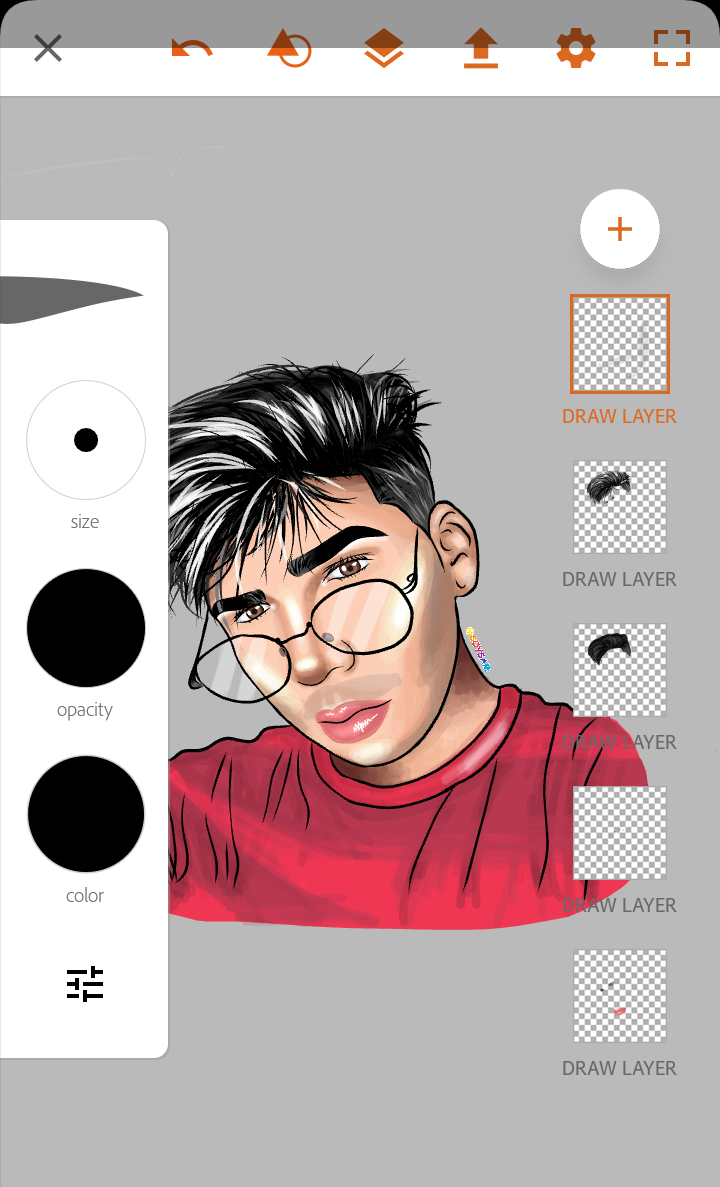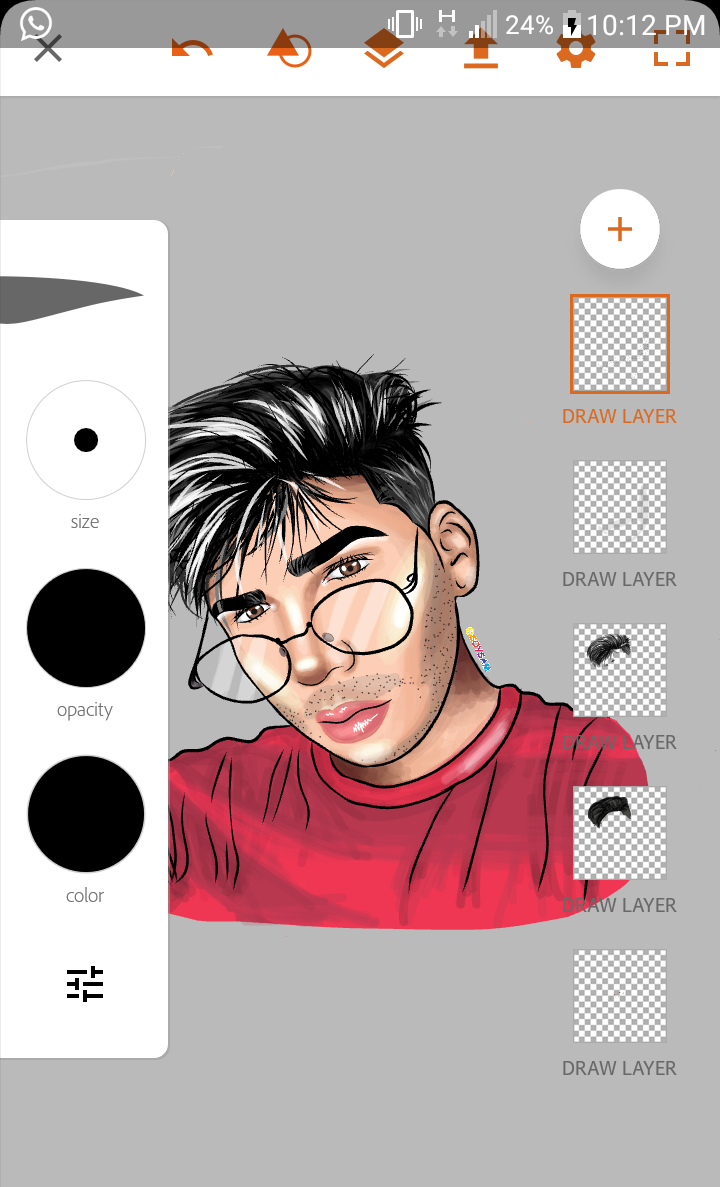 DRAWING PROCESS IN GIF!
Gif made in DU GIF Maker on my mobile.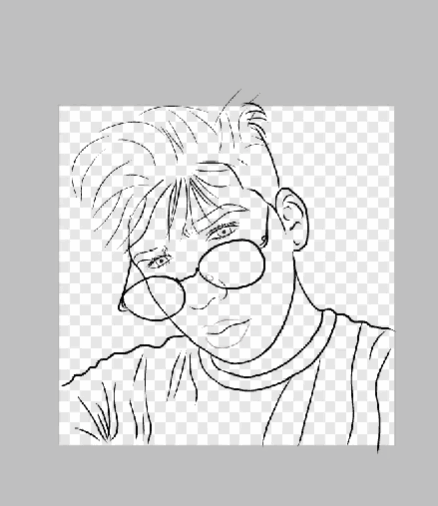 Here I leave the reference image to see if it looks like or not :)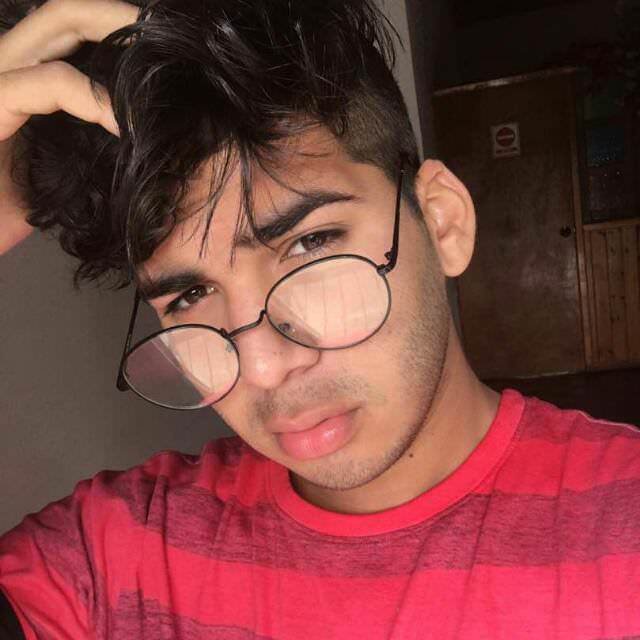 I FINISHED DRAWING!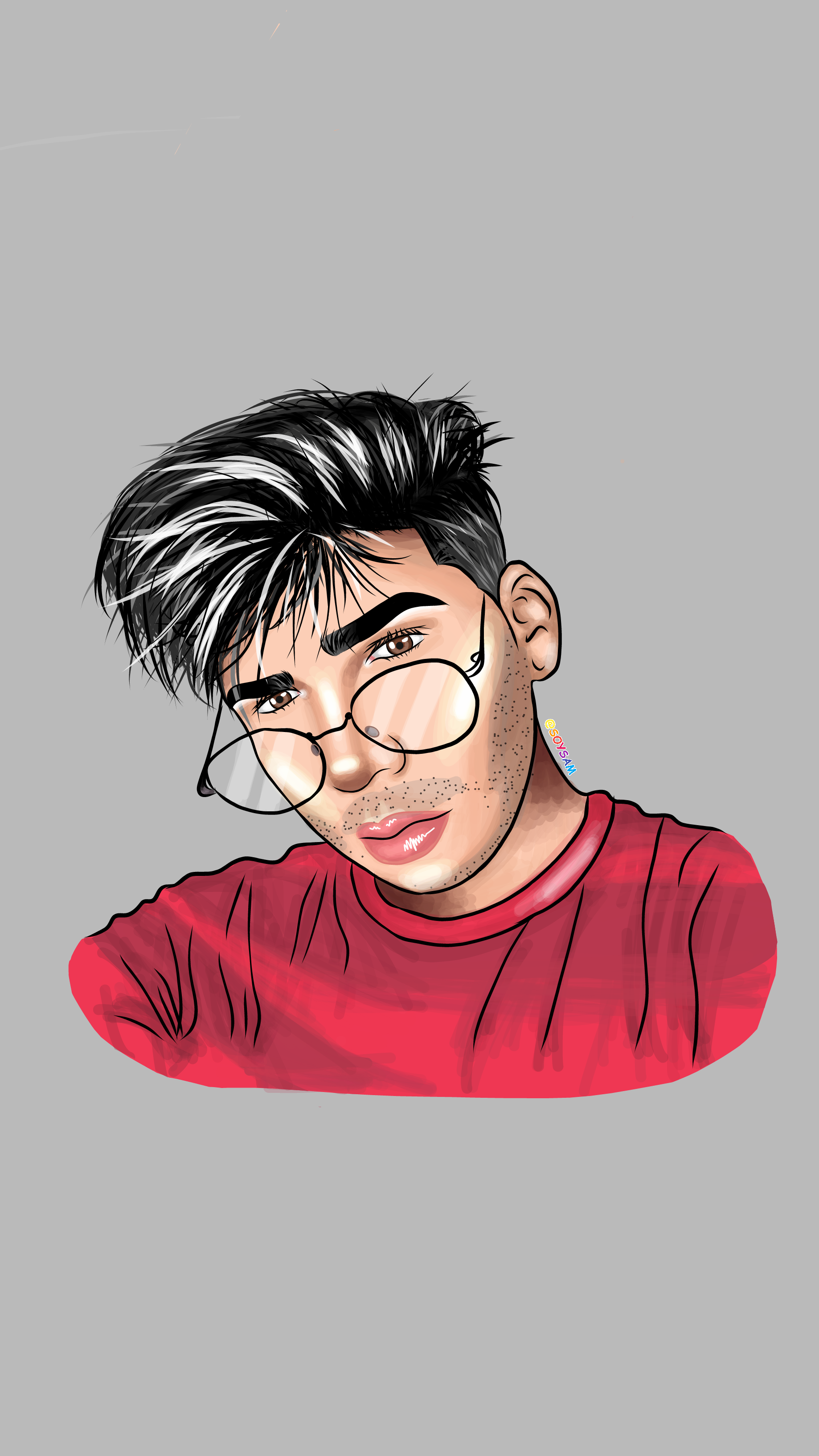 Duration: 7.1 Hours
Made in:Adobe Illustrator Draw.
Difficulty: Hard
Size: 3600 pixels x 3600 pixels. Trimmed in 4: 3 ratio to 2174 pixels x 1630 pixels, and in relation 9:16.

Click on the image to go directly to my Instagram and see exclusive material.!!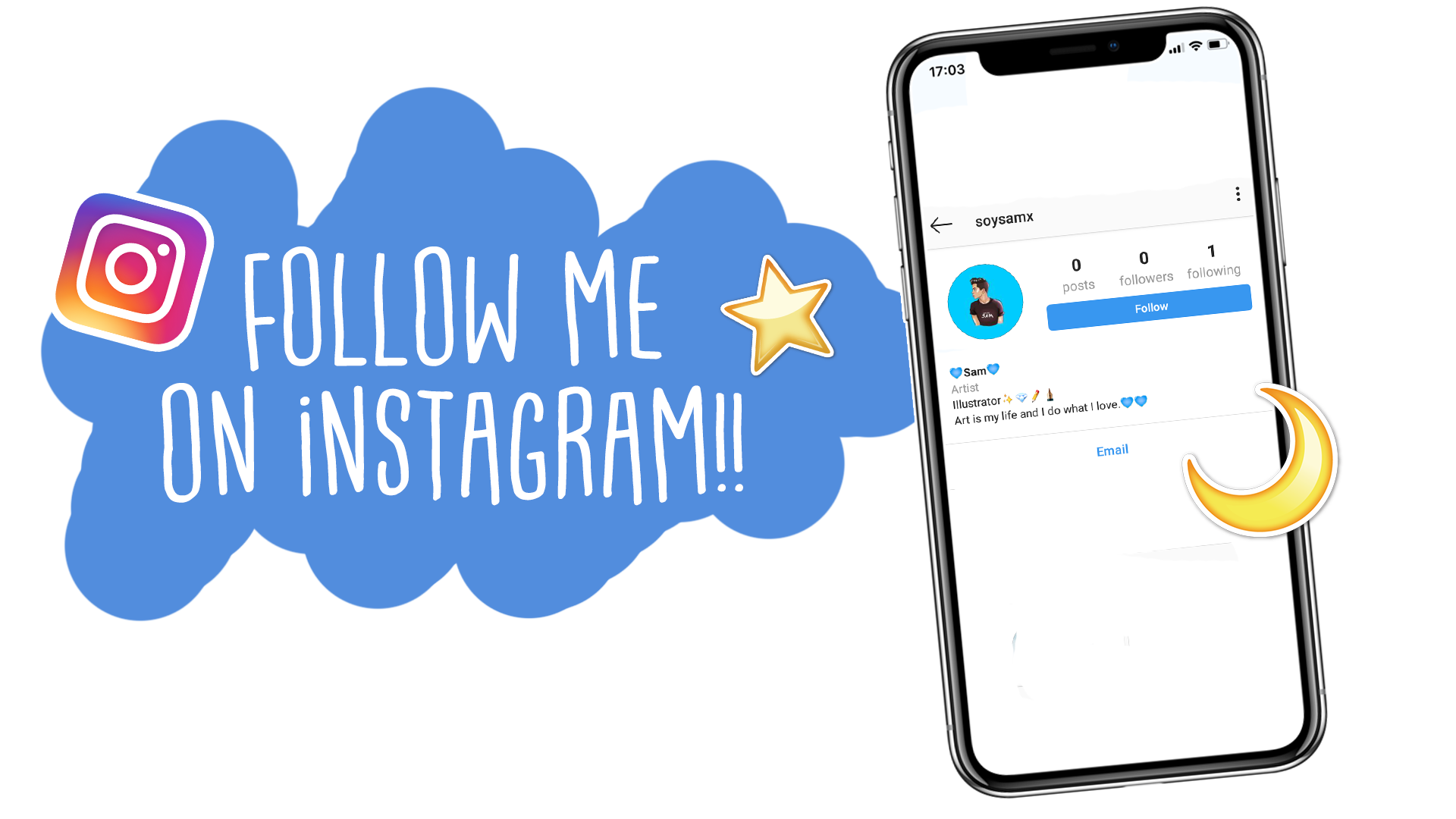 💙I hope you liked it a lot this drawing, see you later🌞🌠👟👦❤💙