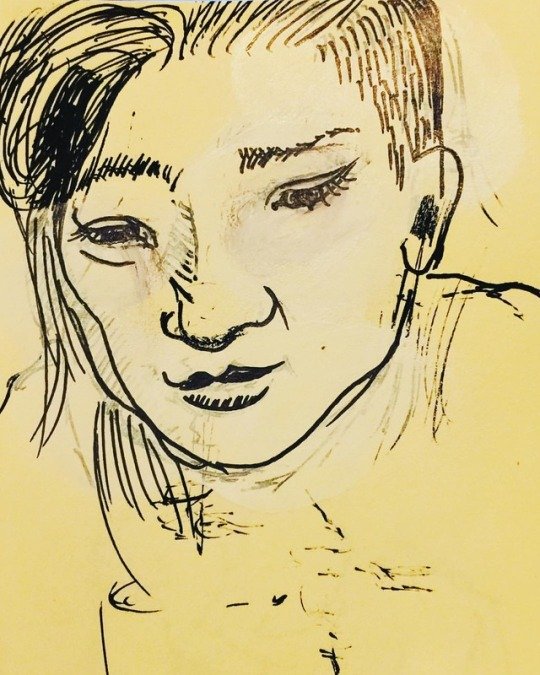 久しぶりに彼女の顔を見ながら描いた。
誰だこれはと思った。
長らく顔を見ながら描いていなかった。
長らく今の彼女を見ていなかった。
過去の彼女ばかり見ていたのかもしれない。
過去はもう無いので、あるのは、ただ今、である。
新しい彼女がある。
ちゃんと見なければならない。
同じ時はない。
常に流れている。
同じ状態はない。
常に変化している。
[ENG]
I drew it while looking at her face after a long absence.
Who is this I thought.
I did not draw while looking at the face for a long time.
I have not seen her for a long time.
Perhaps she just saw her past.
There is no past, so there is only now.
There is a new girlfriend.
I have to look properly.
It is not the same time.
Always flowing.
There is no same condition.
It is constantly changing.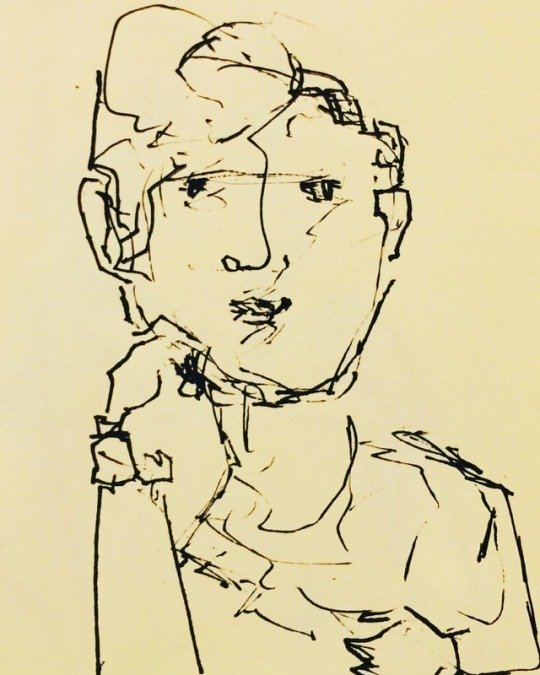 そのあと描いた。
これはダメだ。
何にもならない。
[ENG]
After that I drew.
This is no good.
There is nothing.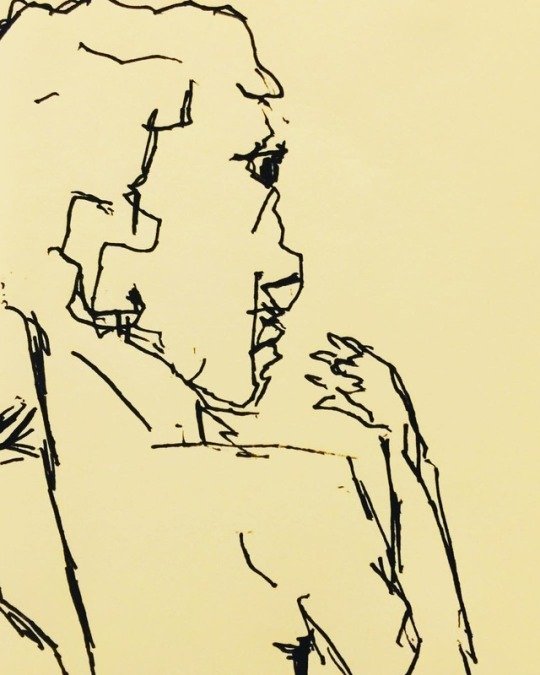 ここ3日間店に隙間なく絵を飾ることをしている。
なかなか難しく、時間がかかるばかりである。
絵は色々とあるので、家の中を探し回れば、隙間にピッタリ合う絵が見つかる。
[ENG]
I am decorating pictures with no gaps in the store for the last three days.
It is quite difficult and takes time only.
Since there are many pictures, looking around the house finds pictures that fit perfectly in the gaps.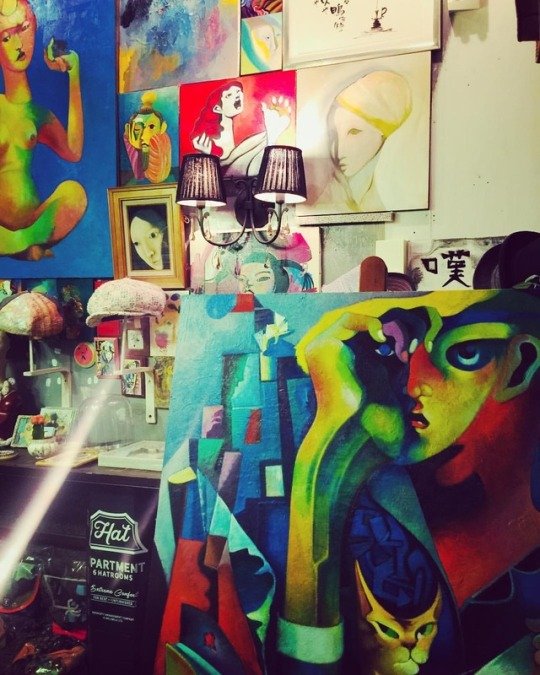 ただまぁ、この10年でいろんなところにしまい込んでいるため、どこにどんな絵があるのかわからない。
また、探そうにも非常に億劫な場所がある。
そこは流石に手を出しかねる。
大きい絵しかないであろうと思う。
いや、大きいのしかないはずなので、開けないでおこう。
[ENG]
Just a moment, because I've been stuck in various places in the past 10 years, I do not know where the picture is.
Also, there is a very bold place to search.
There is no way out of hand to the drift.
I think that there will be only a big picture.
No, it should be big, so let's not open it.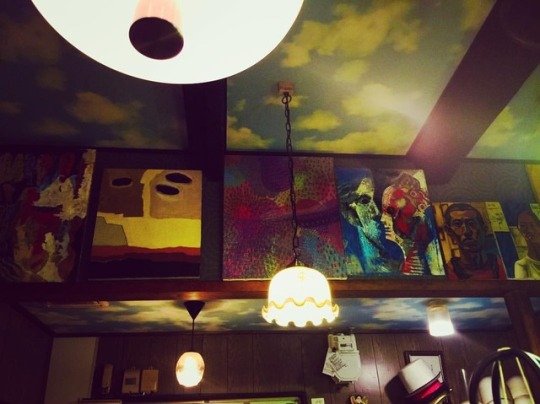 10年かけて当初の計画を実行するのである。
今更と言う声も自分の中にあるが、今だからこそ実現できる部分もある。
それにしてもまだまだかかりそうである。
ただ今、亀甲堂は店内を作りながらの営業になっております。
[ENG]
It will take 10 years to implement the initial plan.
There is also a voice that I say now, but there is also a part that can be realized just now.
Even so, it seems to take longer.
Just now, Kiccoudo is open while building inside the shop.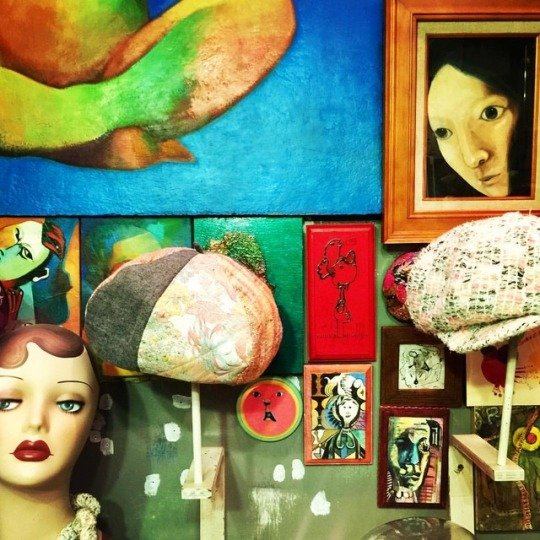 MY GALLERY/ART CLUB KICCOUDO (JAPAN)
SAATCHIR ART (WORLD)
http://www.saatchiart.com/kouheigahaku
ART-METER (JAPAN)
http://www.art-meter.com/profile/?UserID=001991
ALIS
https://alis.to/users/kouhei-gahaku