Hello, everyone!
In the previous post I wrote that I went to draw in the museum of the railway transport.
I did a little sketch with watercolor in the sketchbook.
Most of the exhibits were in black and gray shades, but I liked the unusual green locomotive which a bit similar to the tram. I decided to paint it.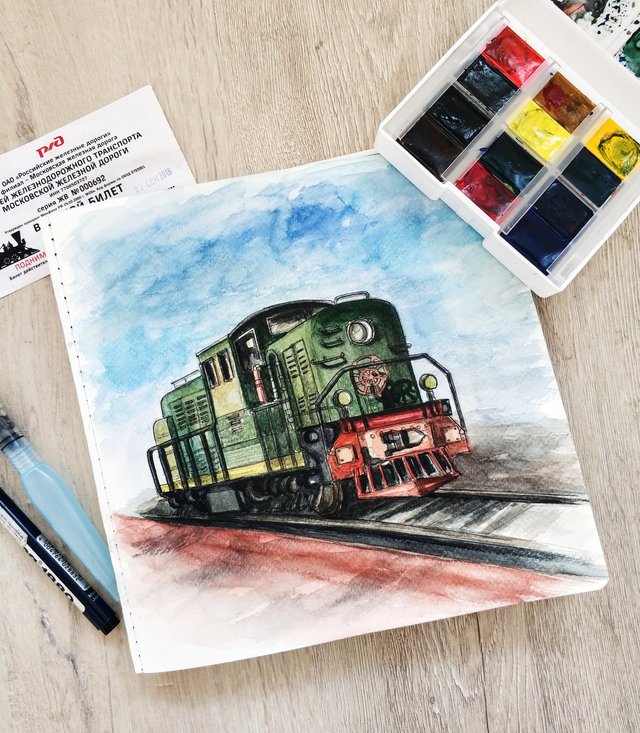 So, this is a diesel locomotive TE1-20-195. The diesel locomotives TE1-20 series were built at the Kharkov Transport Engineering Plant in 1947-1950 for passenger and cargo traffic. The prototype for this series were American diesel locomotives of series D, supplied to the USSR since June 1945. A total of 297 diesel locomotives TE1-20 were produced.
The diesel locomotive TE1-20-195 worked on Ordzhonikidzevskaya and North-Caucasian railways.
The service weight is 129.9 tons, the design speed is 93 km / h, the diesel power is 1000 l / s, the length along the coupling axes is 16.9 m, the fuel reserve is 5.25 tons.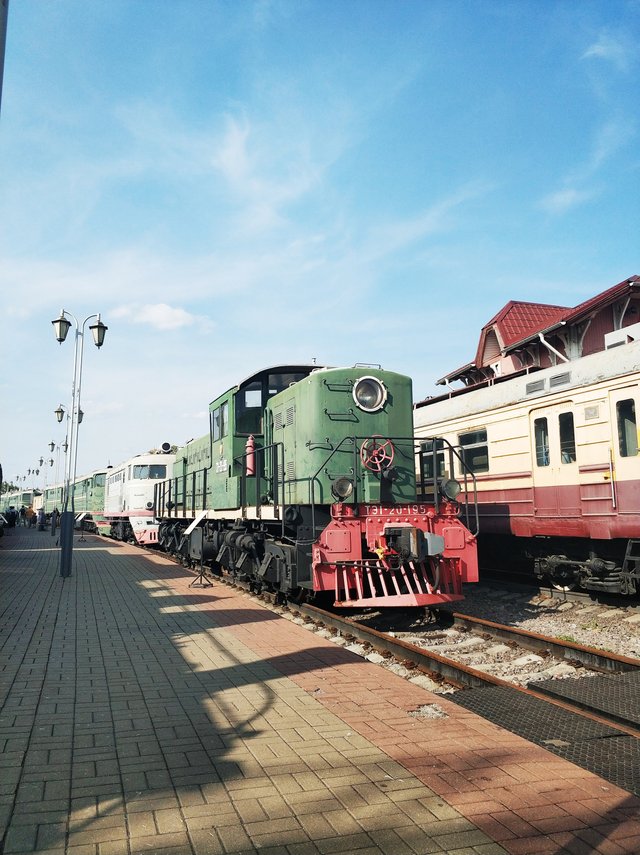 At first I quickly drew the contours with a pencil, outlined the contours with gray liner for accuracy, filled the picture with color. In the end, I emphasized some lines with a thin black liner.
I used a mini-set of water colors with 12 colors and a nylon brush with a tank.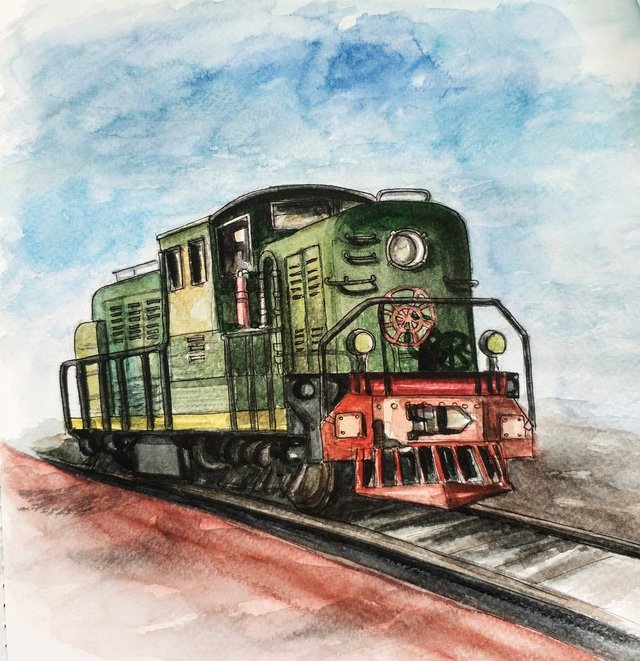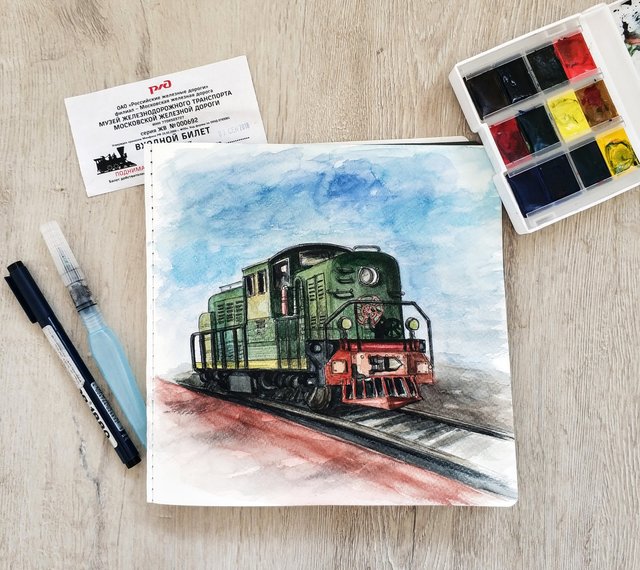 Thank you for your attention! If you like my post – please, subscribe).
I apologize if you find mistakes in my text. Unfortunately, my English is not perfect.