Hello, Steemit!)
Last weekends I went to my native town Klin. This town is old enough and has a rich history. The first mention in the chronicle of the city dates back to 1317. Although my town is more provincial, however, it is rich in historical monuments and beautiful places, it is pleasant enough to walk around it.
I have not visited Klin for a long time and decided to walk a little in the center. I had to wait for my mother and I sat down on the central square on the bench. From the bench I saw one historical building, which is included in the architectural "ensemble" of Trade rows. With me I had a watercolor sketchbook and set of watercolors and I decided to pass the time in the drawing.
A bit of history about this building. Trade rows - an architectural monument in the center of Klin, on the Soviet Square. They were built in 1886-1888 by the architect Rodionov. Such a project was first implemented in the county town, and in its scope even surpassed the development of trade places of many provincial cities of Russia.
Trade rows is impressed by the external architecture. Earlier on the first floor there were little shops, and the offices of their owners were located on the second floor. The assortment of goods was quite diverse: groceries, bakery, meat and haberdashery, fruits, juices and wines, footwear, manufactory, ironwork and others.
Now there are numerous shops, cafes and restaurants here.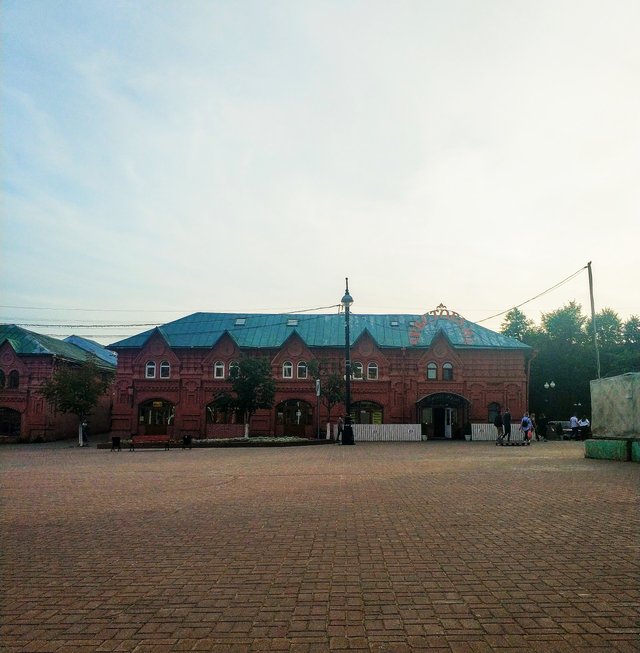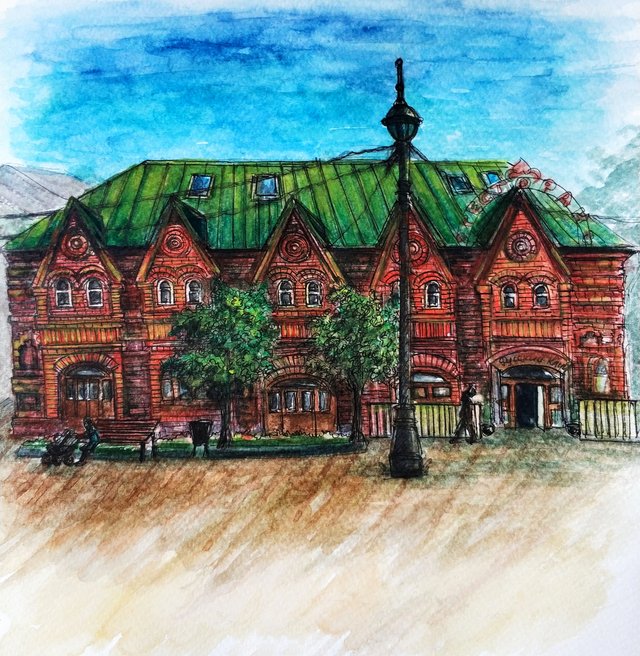 Thank you for your attention! If you like my post – please, subscribe).
I apologize if you find mistakes in my text. Unfortunately, my English is not perfect.