Water colour painting of our village farm in India. We have pretty big farm where we produce lot of seasonal crops. This one is my favourite, luckily this time i reached home when there was muskmeon all over the field.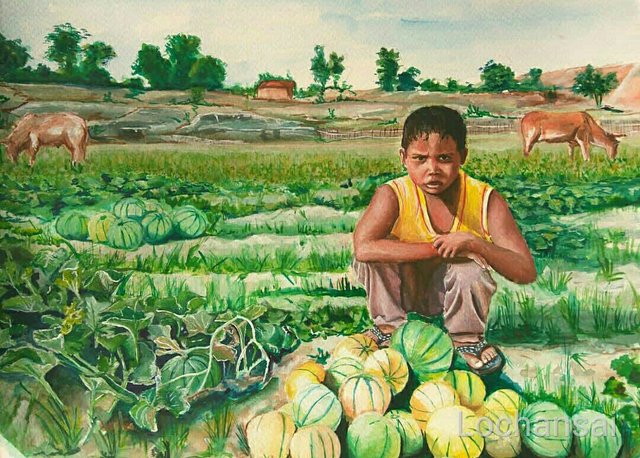 That is my nephew sitting near the gathered muskmelon. He also lives away from village so we both were so much excited on the field. We gathered the muskmelons, had some and clicked photos and loaded into baskets.
It's always fun to go to village on holiday, enjoy time on fields and with village people.