*Studying under the sea* - drawings @animery
¡¿Hello that such my art Steemians?!

@animery is back with more anime creations in colors. This character of Red lenses "Aqua", It's a very smart girl dedicated to studying marine animals by vocation, but one day she fell asleep between rocks and sand, little by little the sea took it, sank it to the bottom and woke up breathing under water.
"Sea you gave permission to form part of it".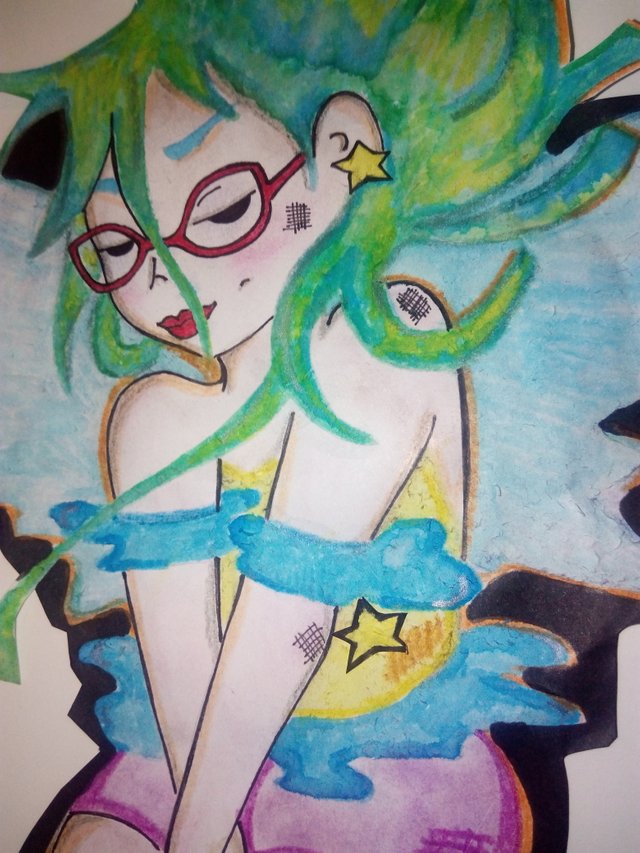 Step 1: sketch.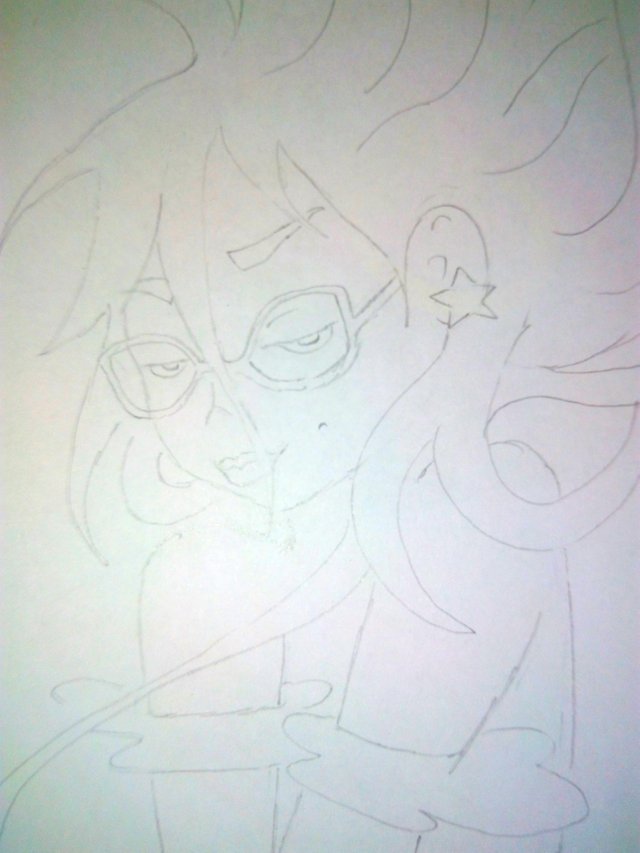 *****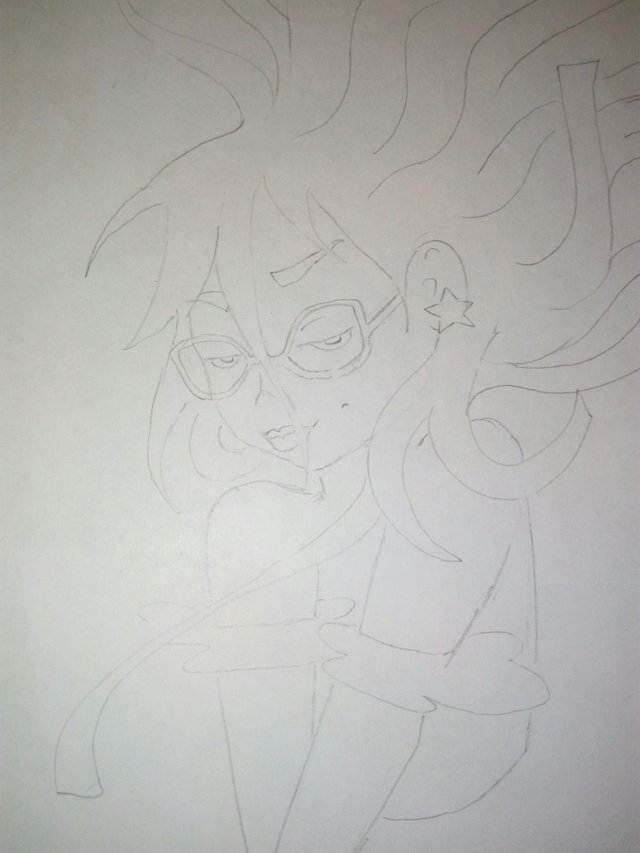 I used a marker and soaking it in a drop of water to dilute the color.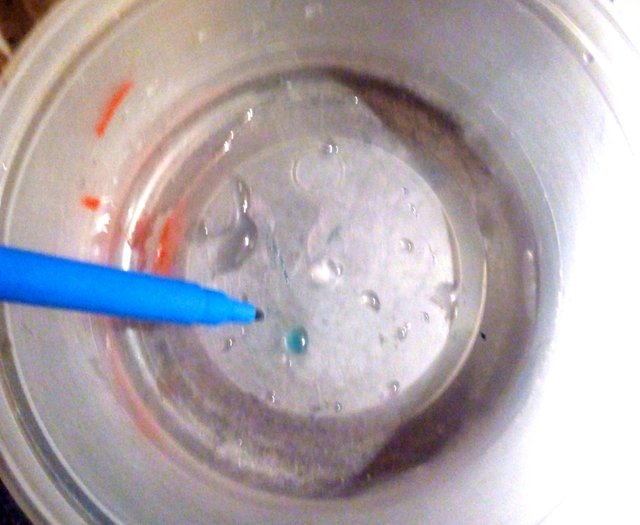 Step 2: hair backdrop with diluted water-soluble marker, struck a part of the face with marker fine point color negro.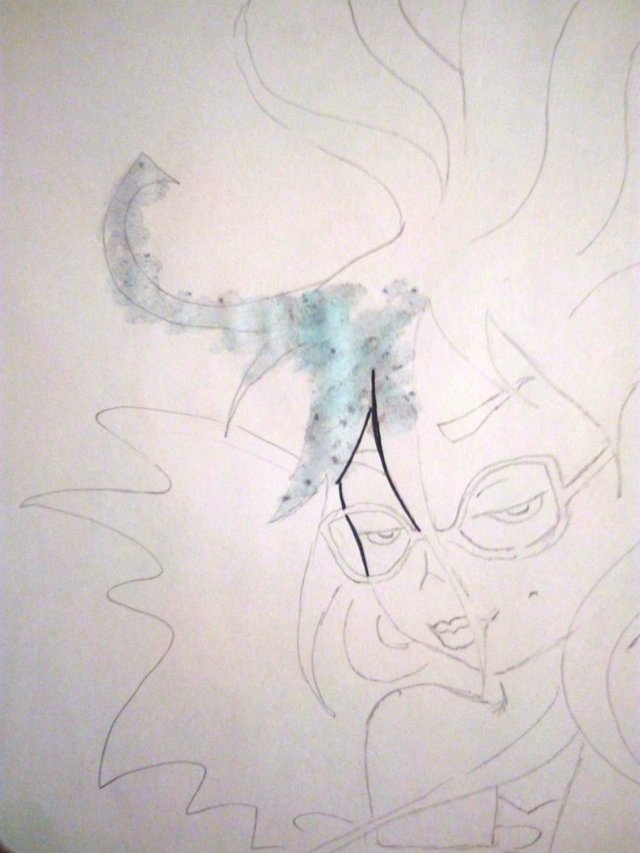 *****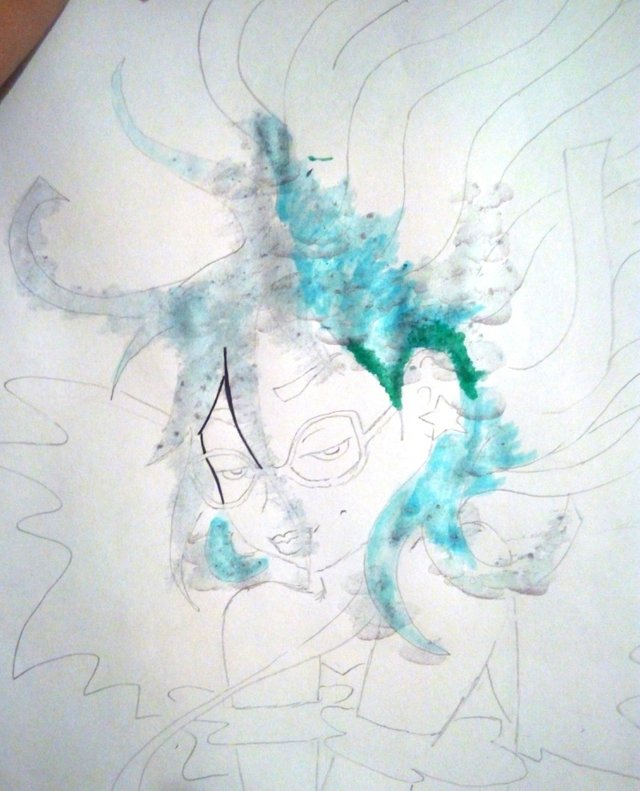 *****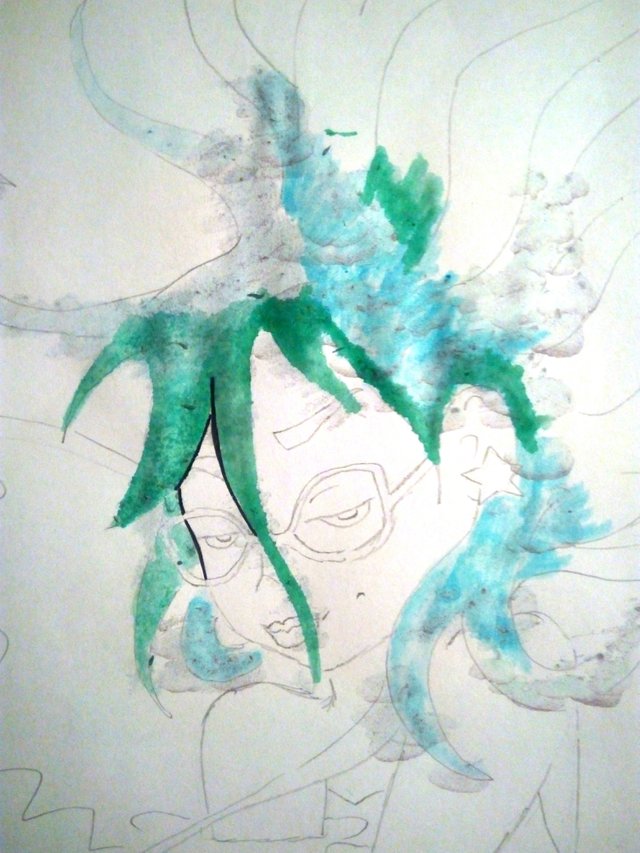 Step 3: painted costumes and the water behind it.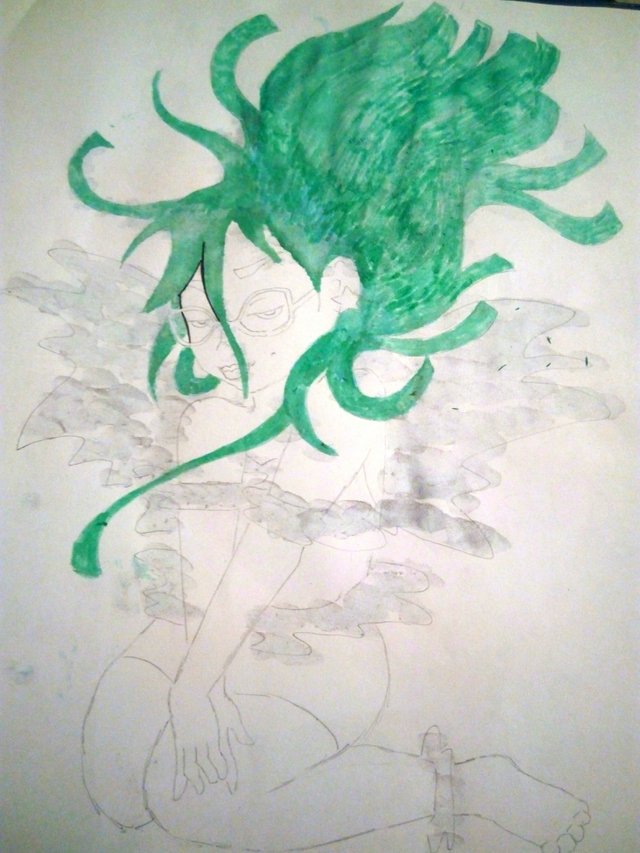 *****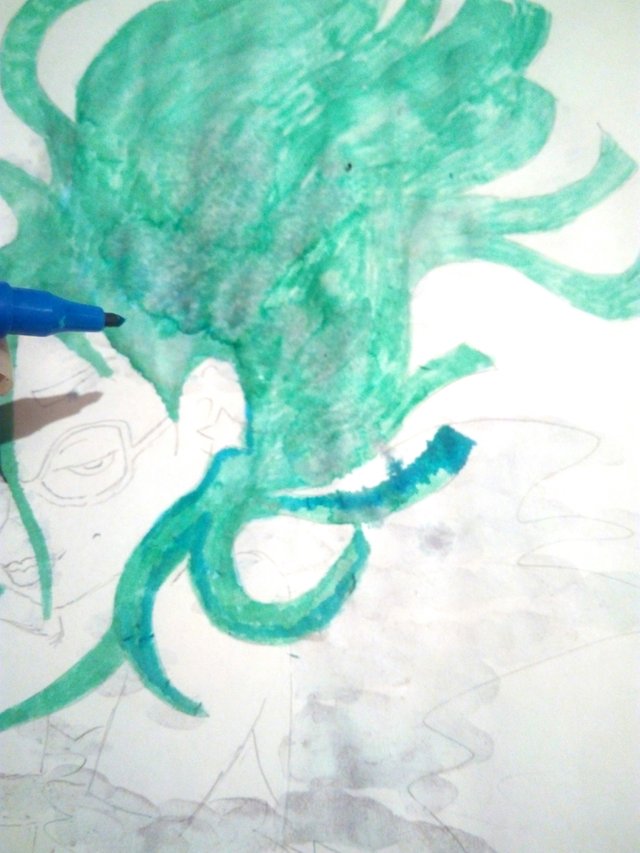 Step 4: stresses the lenses and the shoulders of the personaje.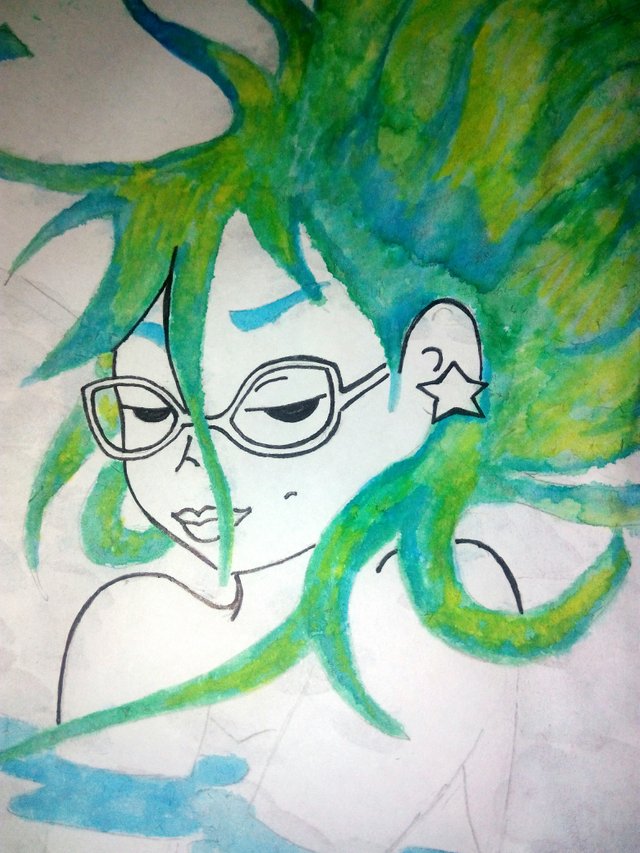 *****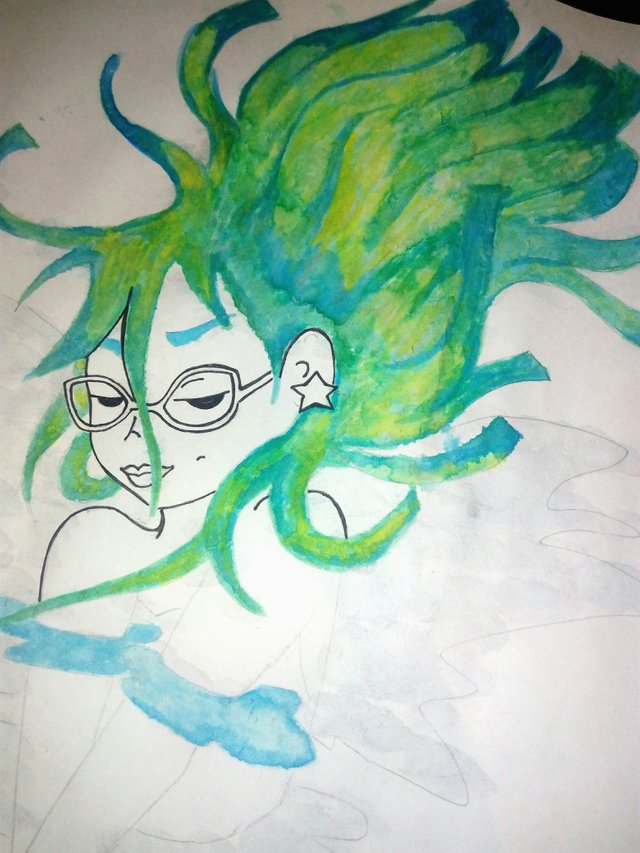 Paso 5: We give color to skin tone and her cheeks.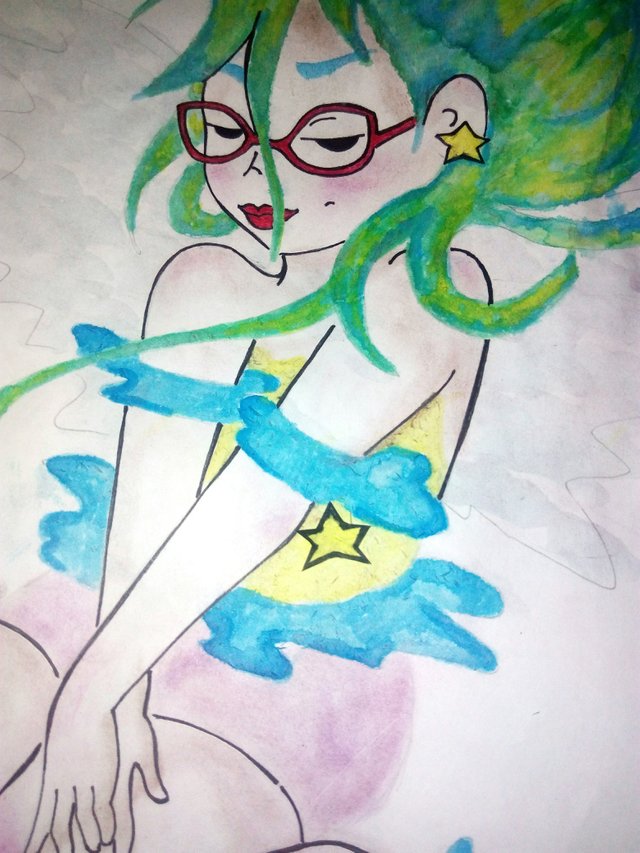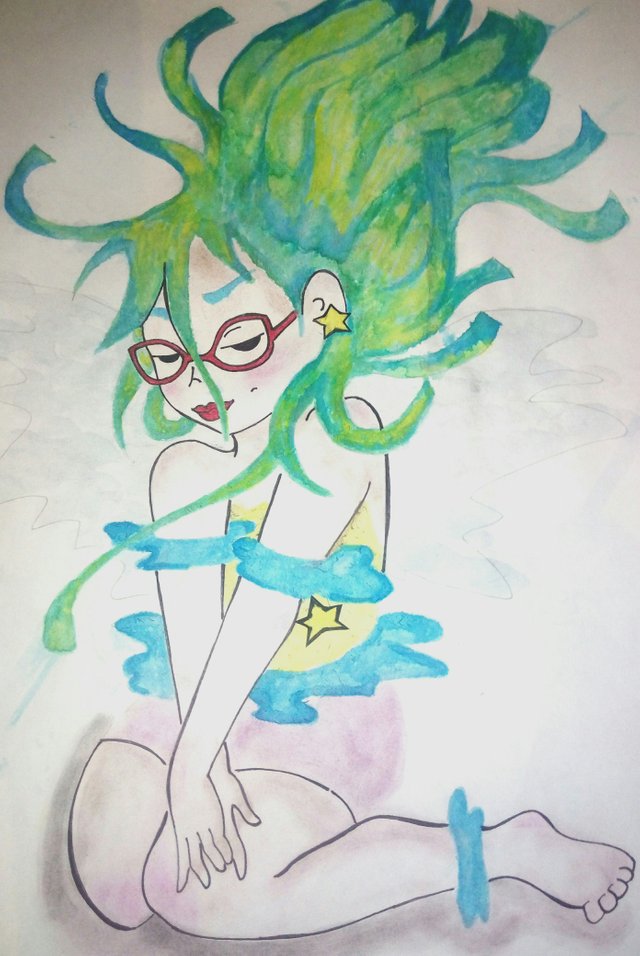 Step 6: give details to the character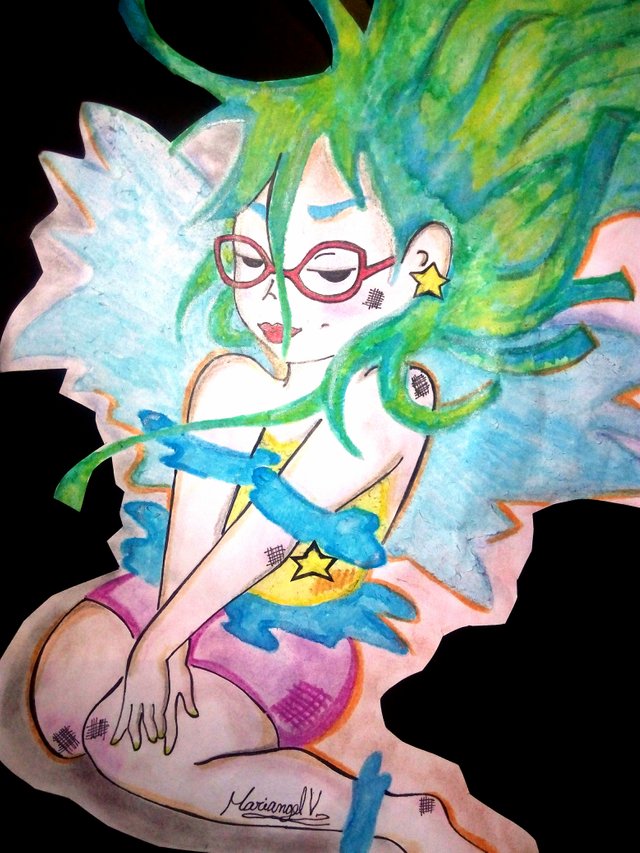 *****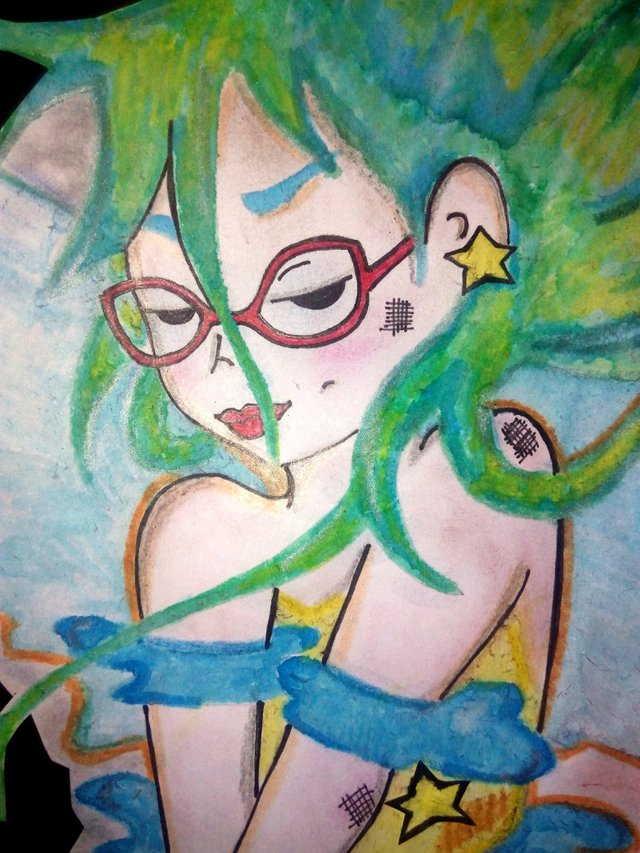 *****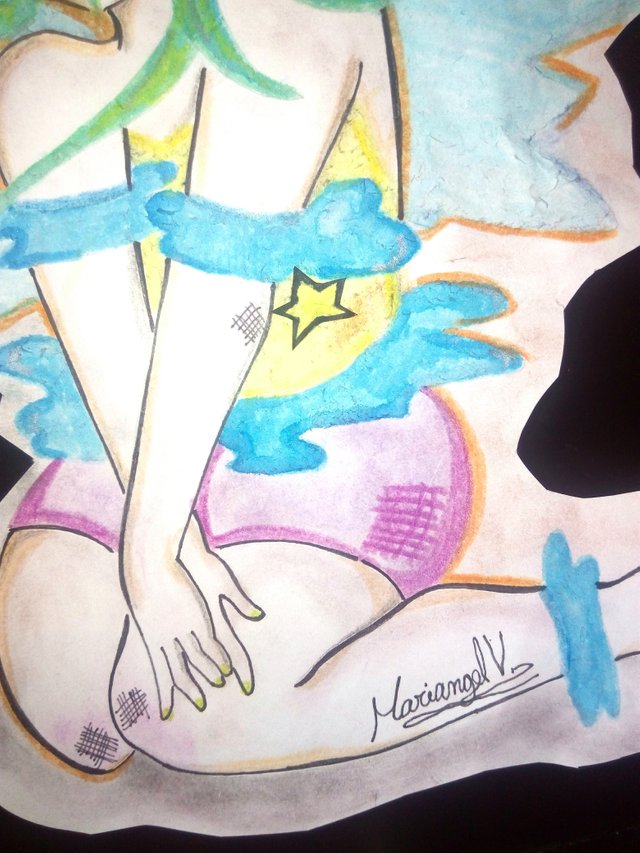 And here we have our finished "Aqua"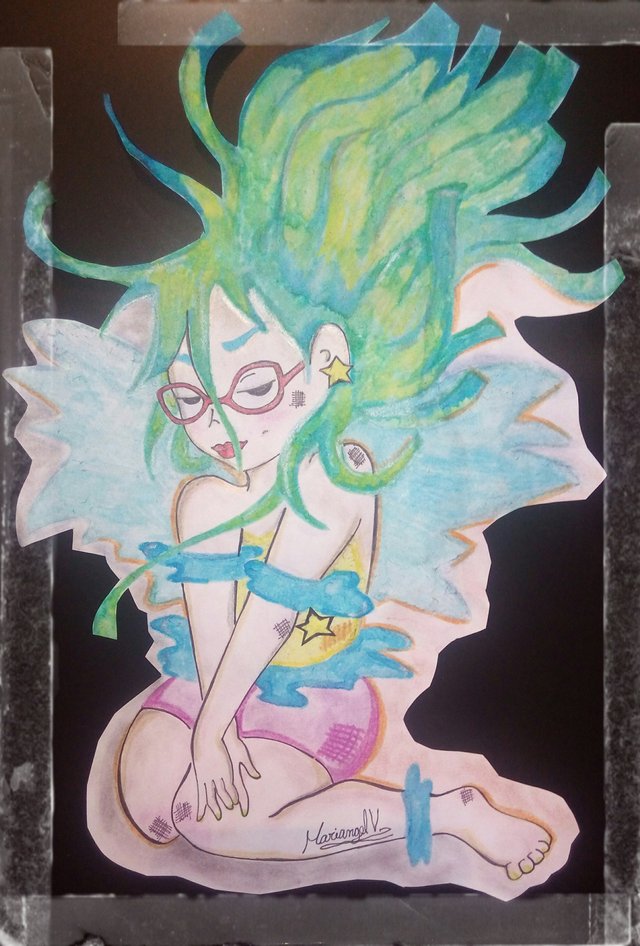 I hope liked the process of drawing of this girl of water and greetings, hope check out my next post! Thank you for visiting.

Original drawing made by Mariangel Veroes
This work is under a Creative Commons
Attribution- ShareAlike
4.0 International License.
ccommons.png
http://creativecommons.org/licenses/by-sa/4.0/