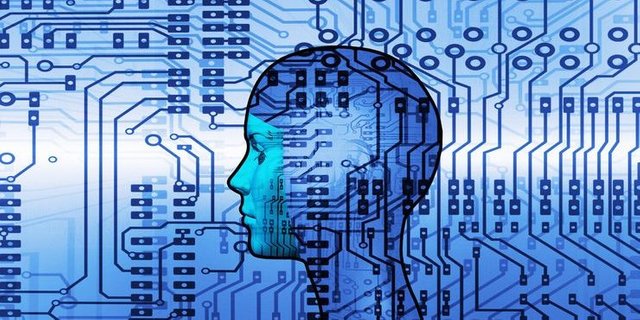 Every year, a new and unknown technology makes the buzz by its ability to transform the way businesses work. This year, Artificial Intelligence, or AI, dominates all conversations, and more specifically the possibilities offered by the cross between AI technologies and customer relationship management.
Beyond the phenomenon of fashion, it is to use connected systems to improve the interactions with the customers and facilitate the task of the professionals. Over time, technology has mutated. Rather than using static operational rules, developments have been made in favor of machines capable of self-learning ("Machine learning") and tools for predictive analysis. To these workflows is added a robotization of processes. The abundance of data and connectivity that can still be exploited in the digital era has further expanded the ability of companies to develop perfectly oiled customer experiences and build customer loyalty.
We now have enough perspective to draw some lessons. Also, if your organization aspires to take advantage of the latest AI technologies, I invite you to ask yourself five questions to ensure that the investment your company makes will pay off:
How do I manage and optimize my AI using rules? Artificial intelligence, a fortiori machines equipped with learning abilities, has no equal to make data a formidable lever to optimize customer engagement. But who ensures that the machine respects the law? What goals does my company strive to achieve by optimizing its customer engagement? Is it customer loyalty? To gain market share? Increase membership? Reduce service costs? Any system based on the use of sophisticated machines, however elaborate they may be, must meet the good operational ambitions and follow a well thought out strategy. The most relevant operational results are not the same in all scenarios. There are certain elements, such as regulatory obligations or culture-specific expectations, which are better forbidding machine learning in real time. Do the AI ​​technologies available to you enable your business experts to introduce into the algorithms used for predictive analysis and machine learning the rules that will enable the company to obtain the Results it expects?
Can I build a central "brain" capable of operating on all channels? To deliver maximum efficiency, the "brain" that drives your customer engagement operations must be able to provide you with a consistent marketing, sales and service experience across all of your channels Communication. The majority of Artificial Intelligence solutions that are currently on the market (or are expected to enter the market in the near future) are the result of the aggregation of pre-existing tools, most of which have been designed to respond To the needs of specific channels. In the past, I have already had the opportunity to highlight the need for vigilance about the Frankenstacks, ie disparate application assemblies sold as packages by software giants. Today, this threat is re-emerging, with the release of multiple AI tools that are aggressively aggregated by all kinds of software vendors - products that are in fact quite incapable of meeting your needs, The utility will not be effective for several months, if not several years. While the promise is appealing, it is important to ask you the right question: How can your "brain" ensure that all your clients are treated the same way on all channels, even though each channel is directed by its Own brain?
How to turn ideas into action? While the use of AI has the advantage of facilitating decision-making and proactive communication with clients, it is still necessary that these decisions are actionable. So, ask yourself how to link your AI system to your ability to orchestrate actions. Including those that require the use of a multitude of existing systems and organizational silos (such as opening a new account or processing a service request) and then using the results of that process to Improve future results. In our universe, a brain must be able to rely on muscles to break down manual labor, otherwise it is purely and simply useless.
How do I route geographically dispersed data to my AI system? Although data is the driving force behind AI, most companies do not retain all of them in one place, and especially not on the cloud. Therefore, what is the use of having an artificial intelligence system if it is unable to see your central systems and use this data or react to these events? Your AI platform must be able to support the public cloud, but also your private cloud on-site, where you can securely access the historical and transactional data on which it must rely to make the most decisions notified.
AI, a useful advance or a marketing gadget? Leveraging the AI ​​to meet the real challenges of customer engagement to increase revenues and improve the customer experience is not easy. Many companies are talking about the promise of AI.
So I must call for the utmost vigilance. The phenomenon has assumed such proportions that it becomes contagious. But before yielding to temptation and throwing yourself into the artificial intelligence, be sure to ask yourself the fundamental questions; You will thus save yourself many disappointments and disappointments.