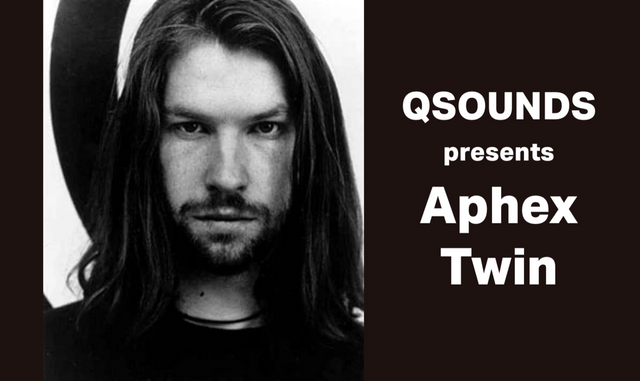 Aphex Twin - aka Richard David James - is one of the most influential electronic producers in the relative short history of the genre. This British musician - born in Limerick in 1971 - is seen as one of the pioneers of what is categorised as Intelligent Dance Music.
Discogs defines IDM as:
Intelligent Dance Music is a style in electronic music emerging in the early 90's and characterised by unusual, weird, distorted sounds, and drum lines consisting of very short bleeps and glitches. Originally applied to musicians like Future Sound Of London ; Orbital ; Aphex Twin ; Black Dog & B12 the term is now extended to a multitude of artists who produce downtempo, experimental electronic music while keeping the influence of their dance-floor origins, often produced on simple laptops using only sequencer software. The term IDM is now used almost exclusively in its acronym form, as the actual meaning came to be interpreted as implying that other styles of dance music are not intelligent.
Around Aphex Twin many myths were created. He would write his music at a stage of half-sleep ('lucid dreaming'). He could not sleep for three days in a row. He would have built his synthesizers themselves. He would have recorded many of his tracks on cassettes in his teens. There would still be thousands of tracks on those cassettes. From his first money earned with his music he bought a tank he drove through the streets of London. During DJ sets he used sandpaper and a kitchen mixers... Aphex Twin's entrance was accompanied by strong stories that contributed to his fast-paced myth formation. The myth, meanwhile, seems bigger than his music.
In the dance music in general and in Techno specifically, Aphex Twin was and still is a major source of inspiration to many of the producers out there. Earlier this year Aphex Twin self-released a new album "Aphex Mt. Fuji 2017", but that is not the one I share with you today :) I bring you back to where it all began, 1992, his first album "Selected Ambient Works 85-92".
Artist: Aphex Twin
Album: Selected Ambient Works 85-92
Style: IDM / Ambient / Experimental / Techno
Year: 1992
Press Play and Enjoy!
Aphex Twin - Selected Ambient Works 85-92 (1992)
Tracks
Xtal
Tha
Pulsewidth
Ageispolis
I
Green Calx
Heliosphan
We Are The Music Makers
Schottkey 7th Path
Ptolemy
Hedphelym
Delphium
Actium
more Music
Spotify: click here
YouTube: click here
Soundcloud: click here
Mixcloud: click here
Discography
Discogs: click here
Gigs
Resident Advisor: click here
Website
Artist Website: click here

sources [1]