Electroneum (ETN, traded on cryptopia) seems to be unstoppable as the most profitable coin to mine.
Just look at this Whattomine profitability profile. Electroneum is already weighed with some discount and it still is the most profitable.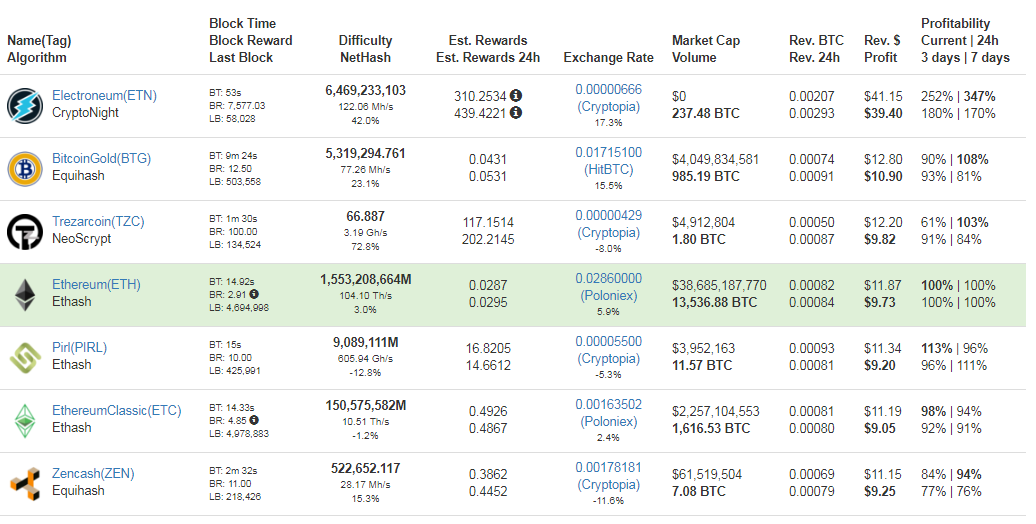 That one is for 6 RX 480. What about for GTX 1060?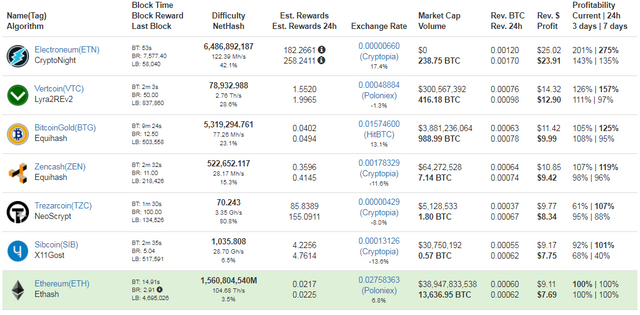 it's still the most profitable coin to mine.
The advantage ETN has over its next competitor often so vast, ETN vs BTG is more than 3:1, and over VTC is almost 2:1.
On December 7, 2017, It suffers from value crash compared to BTC, but dollar value is still up, and it's the most profitable.
Electroneum is unstoppable. People are going to mine this coin, and people are going to invest in it next year.
The consensus of price estimate gauging it at > US$ 35 per coin, which seems high. But compare it to Monero (XMR) and you will realize that its current price is way below its real value.
Go mine and invest in Electroneum, you will have the hottest coin in 2018!