Deposit ETN into cryptopia.co.nz from your Phone:
I have been taking a very big interest in the Electroneum currency aka ETN and I've been mining it ever since
I found out about this exciting crypto currency. If you are completely new to Electroneum then I would suggest you read
some posts about ETN and watch the youtube video below:
If you are not using cryptopia yet then I suggest that you sign up using my referral link:
https://www.cryptopia.co.nz/Register?referrer=timogoosen
The reason I've been looking for an exchange to deposit ETN into, is because there are many exchanges where you
can buy and sell ETN, but very few of them actually accept deposits in ETN into the account, which sucks.
Here is step by step what I did to deposit my ETN into cryptopia:
Register for cryptopia and login, go to :
https://www.cryptopia.co.nz/Balances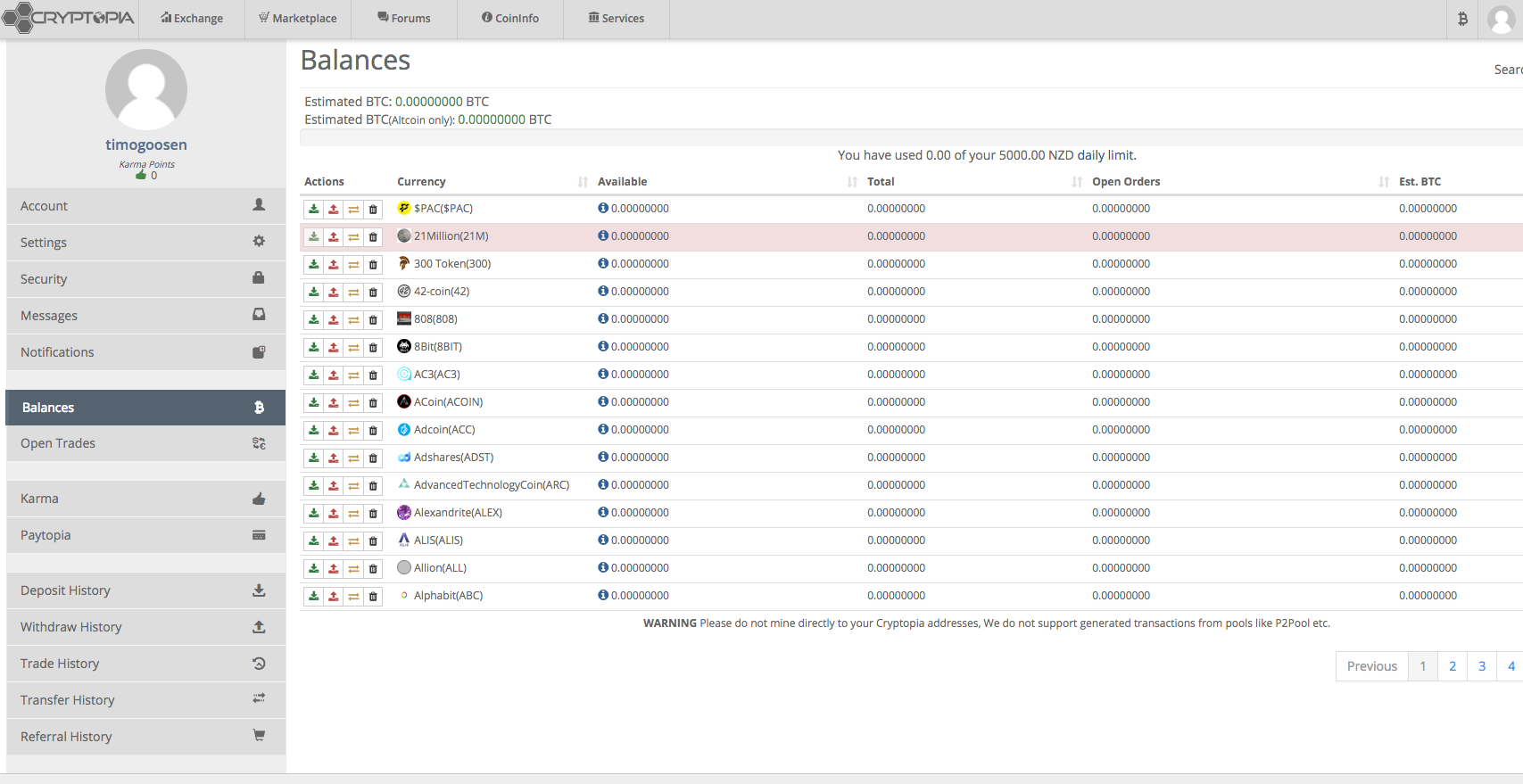 At your balanced click on "Deposit" once you find ETN, you can use the search function to find ETN/Electroneum:


Alternatively you could just use this link:
which would ultimately lead to this screen: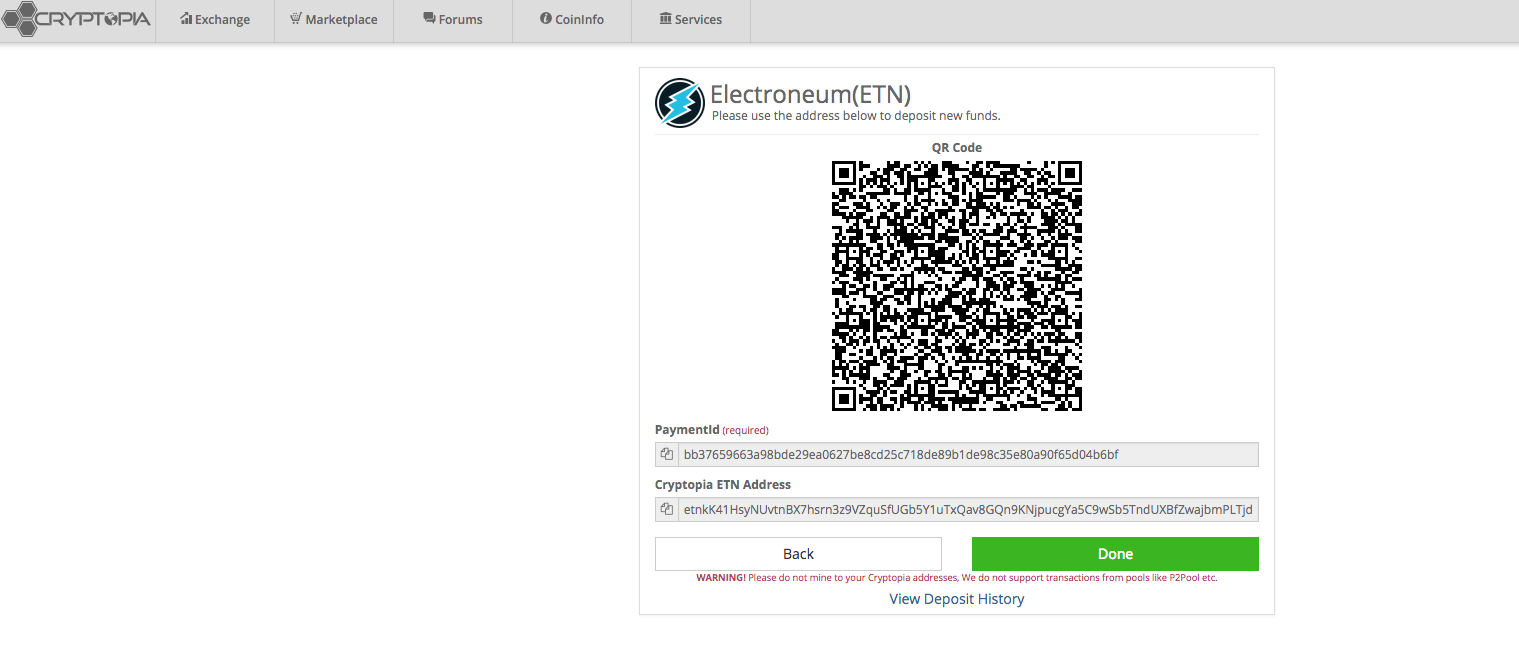 Now on your phone you can go to "Send" to send funds. It should be easy enough to follow over the steps, once you are ready to send your Electroneum
to the address provided by the exchange then you will be prompted with: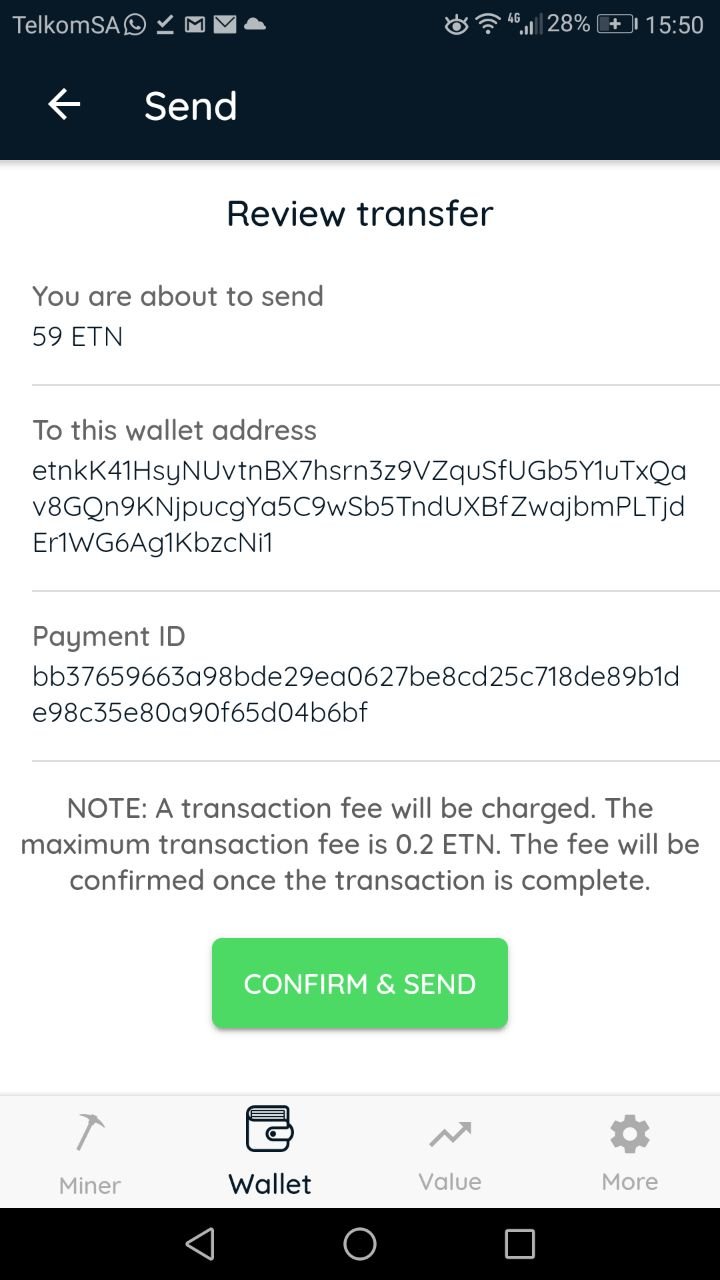 Once you click "Confirm and Send" you will see the following on your list of transactions: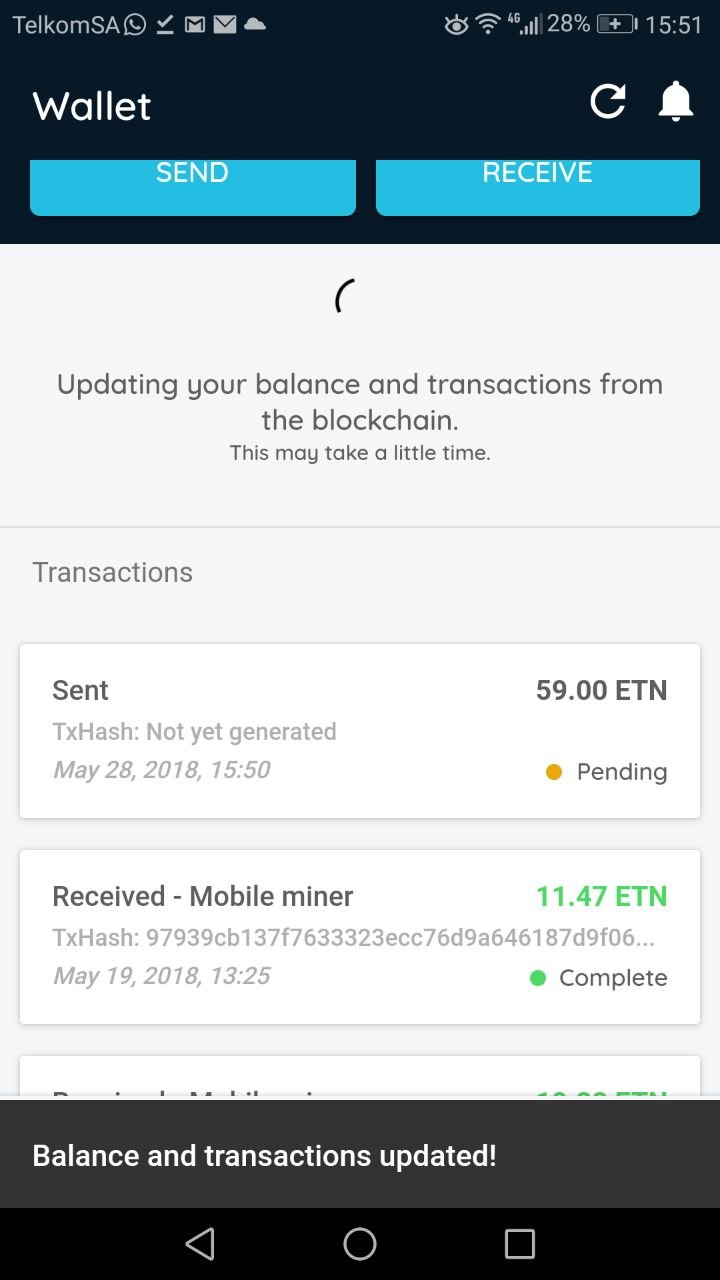 To view the progress of your transaction you can go to deposit history on your account:


Once the transaction has been confirmed you can go ahead and trade your ETN for Ethereum, Bitcoin or whatever is available on cryptopia.

I am planning on doing quite a few airdrops and selling the tokens and coins on cryptopia until I have enough money in my account to
buy some Ethereum which I would then exchange for Steem on blocktrades and pay into this account.
Please let me know if you have any questions regarding this topic.
Follow me if you found this article useful.
ETN Resources:

Donations:
If you are wealthy and have some ETN to spare for an aspiring whale please send to:
ETN Address: etnjxNey12GTt7aN7cyayrMq3xySNbVzQKZ6PaKB6Jg17qZhgiuwMBjHTtQEWhrGEpjWHVcDVQy7W2SJgUbyqbsX2n3xrzJooy