Electroneum mobile "mining" - 90ETN!
Hey Steemians!
Today, I update how I continue with Electroneum (ETN) mining: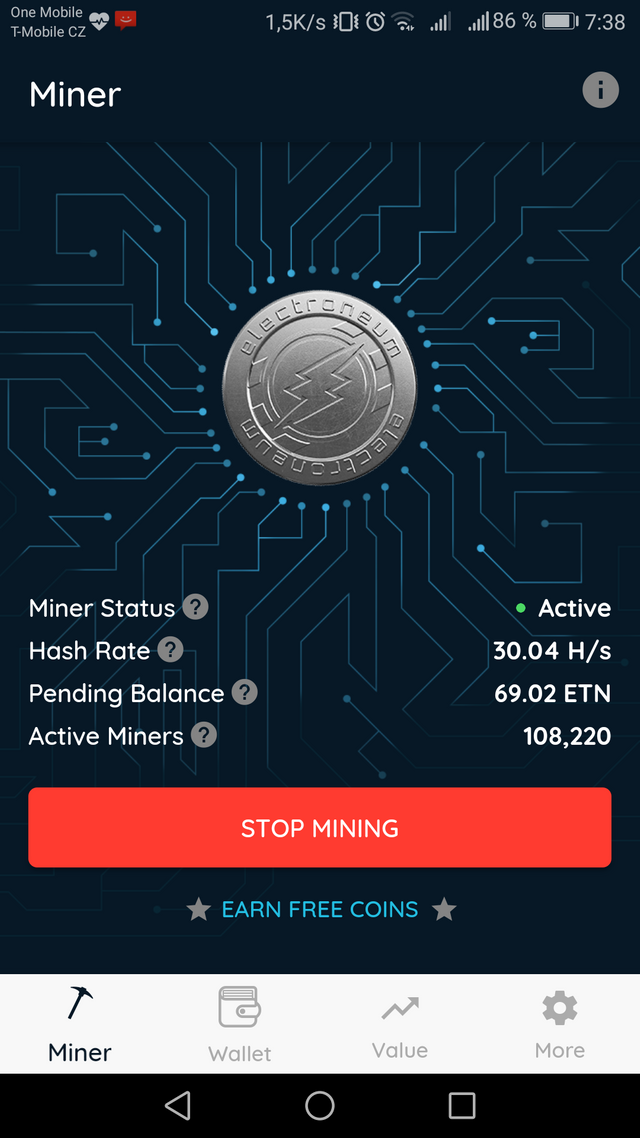 First of all, why is ETN so successful? The answer is super easy and I'll use one of many comments from BitcoinTalk.org: "I've got nothing to lose but only the power of my phones energy if I'll try it out." Yeah, that's it! And it's not taking any energy out of your phone at all.
But I'd say you have nothing to gain as well as I'm able to mine about 3 ETN during whole night. I own Honor 7 lite and my hashrate is around 30H/s. If you wanna share, please leave a comment with your hash hash rate, I'm curious.
I have been mining since the beginning of April 2018 only during nights (three times a week approximately) and I've mined 90 ETN worth slightly above 2USD. It's 50 cents per week, ridiculous, right? But remember: "I've got nothing to lose but only the power of my phones energy if I'll try it out."
I'd like to mention that it's still not possible to transfer your mined ETN to your wallet. I have around 70 ETN in my miner having no idea how to transfer it. Reading BitcoinTalk.org I see that somebody has already been paid so I guess I wait in a queue. My last payment was on Apr 11: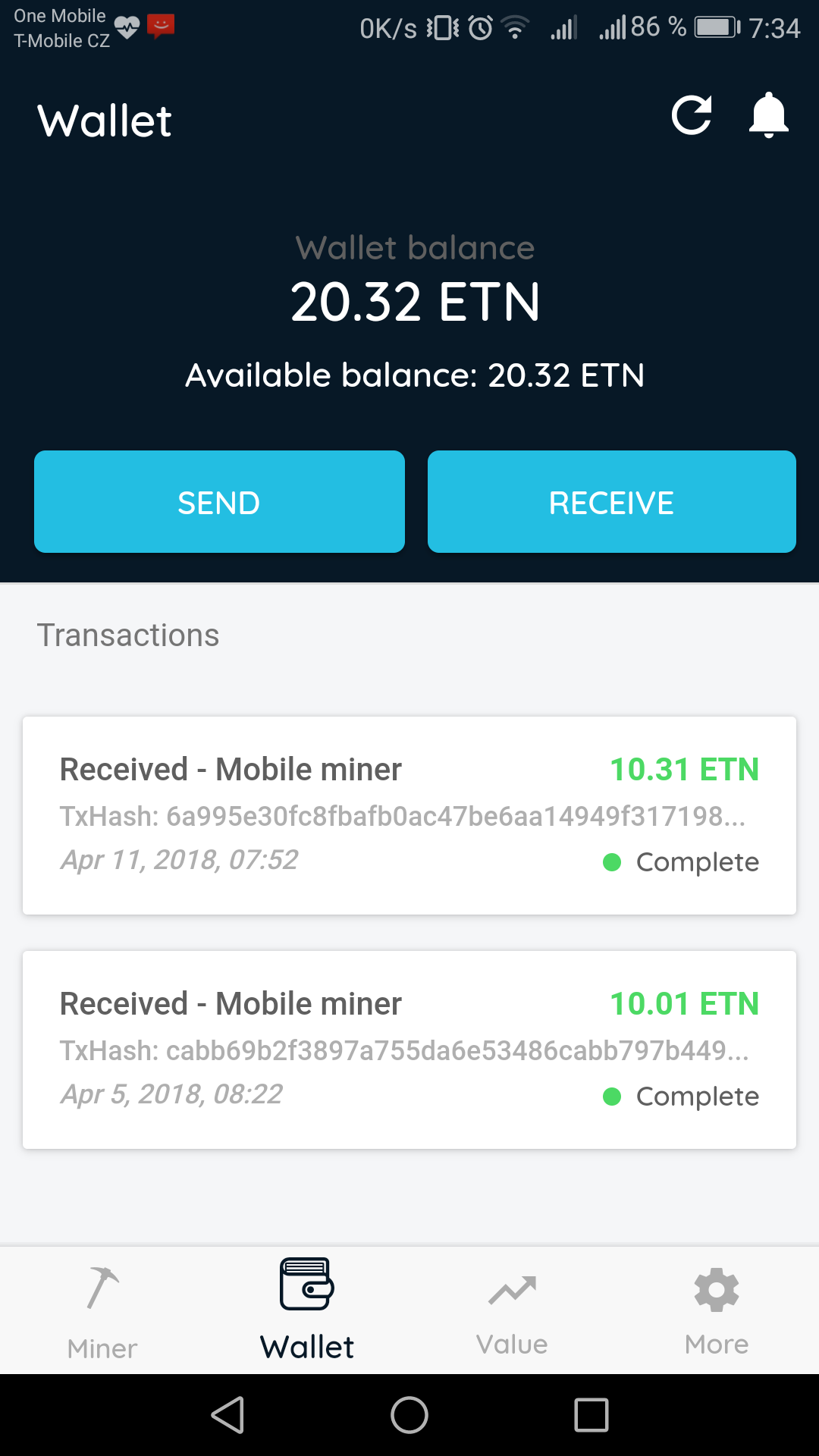 Sometimes my app accidentally stops so I mine 0 or 0.5 ETN in whole night and it seems that I'm not the only person with this problem:

And team members claim they're listening to users but they are NOT listening. Check their post here: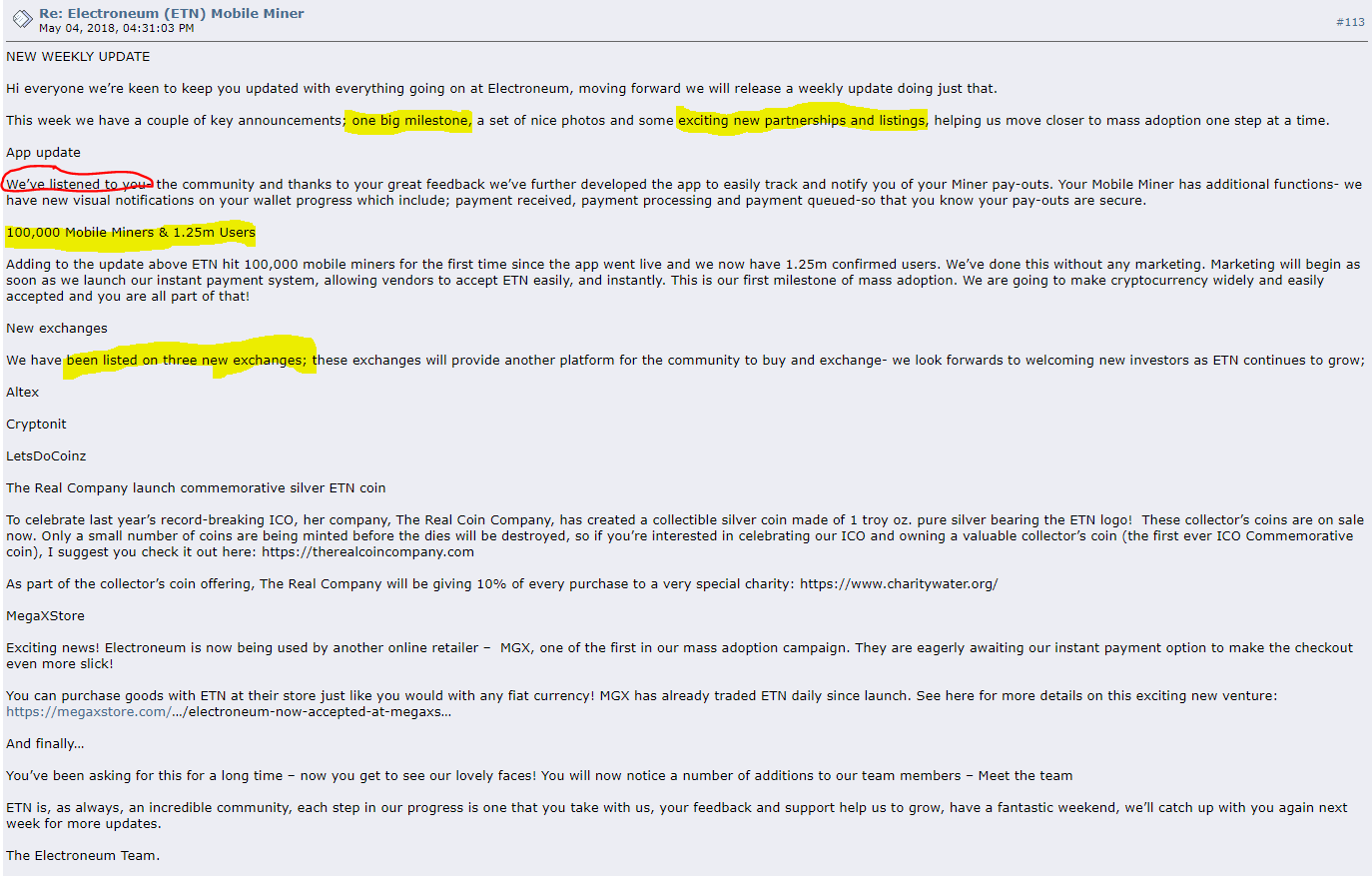 All the time they're talking about their success but forgot to mention issues with withdrawal ETN from miners and randomly stopping mining.
To summarize that I must say mobile mining is quite amusing so I keep mining.
If you wanna mine and support me (if you like my post), please use my referral: 8CBBC5
Have a beautiful day!