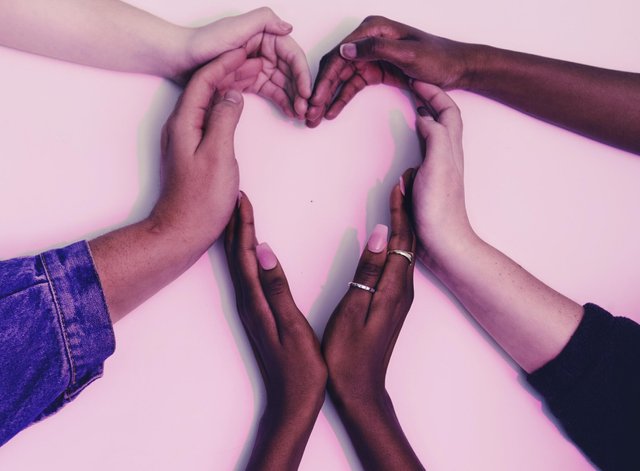 Embracing the path of Self-Discovery is the best way to lessen, and even shatter in time the inner conflict between the authentic self and the ego.
If we could be teams rather than enemies or successes to be compared to. The ego likes enemies, rankings, levels, knowing what is right or wrong. The ego likes to do something better than its brother. The ego wants to know what is the best way in this life to win, to achieve, to thrive.
But the heart wants to expand. The heart wants love. The heart sees in others, something it sees within. The heart knows that we share similar stories, scars, dreams, yearnings for beauty, past tears, secrets, fears. The heart knows that behind what it seems, the labels, the colors, the materialistic possessions, the faces ~ there is just humaness, authenticity and real, hopes and laughters and losses and that ultimately we are all brothers and sisters, we've hurt and been hurt, we've lost and won, committed sometimes and then deserted.
We are all the way we are, partly unique and also slightly like everyone else and if we could be teams rather than enemies, forgive instead of remembering what everyone did wrong, lock arms instead of proving ourselves right individually... maybe, I don't know...
We can't kill our ego. Ego is survival mentality, ego is life. It just wants you to live. Ego and the will to live have an intricate relationship with one another. Most people need to learn in their life is to be more in alignment. Basically higher self and ego working together in balance and harmony is truly what we need to learn as collective.
I don't want to be "better than someone else" or to be "number 1", I want to be myself at all times and happy, regardless of what others do. ❤

Thank you for reading! If you like my work then please support me by upvoting and resteeming. 🙂
Love,
@starangel 🌟