Here is my second entry for this awesome game from @matkodurko.
This initiative is simple - what have I learned recently?
Over the past week I learned:
No. 1 - Signs of Arson
This was needed for one of my books.
Common Signs of Arson
• A large amount of damage
• No "V" burn pattern present, unsual burn patterns and high heat stress
• Lack of accidental causes
• Evidence of forced entry
• Absence of valuable items
• The same person shows up at unconnected fires
• Low burning point with unidentifiable point of origin
• Multiple points of origin
• Presence of accelerants
• Firefighters observe fire not acting normally
• Color of the smoke
• Damaged sprinkler systems
• Environmental modifications (cloth trails, propped windows)
• Suspicious behavior of property owner
(List from Pinow.com .)
No. 2 - Commonly Awarded Ranks in the UK
I looked this one up after hearing that Michael Palin was awarded the rank of Knight in this year's honour's list - he was previously awarded the CBE.
Companion of honour - Limited to 65 people. Recipients wear the initials CH after their name
Knight or Dame
CBE - Commander of the Order of the British Empire
OBE - Officer of the Order of the British Empire
MBE - Member of the Order of the British Empire
BEM - British Empire Medal
No. 3 - Expensive fireworks!
I watched the New Year's fireworks extravaganzas in London, Rio and New York, thanks to YouTube.
London - beautiful, elegant, set to music to the cost of £3.25 million (around $4 million.) It lasted 10 minutes and featured some fireworks I hadn't seen before.
Rio de Janeiro - robust, crazy, constant blast of fireworks for 15 minutes, costing around 25 million real (around $6.6 million.) The whole Copacabana Beach was crowded with people, many of whom went wading into the surf to let the water wash away the old year.
New York City - Times Square - crowded, ball-centered, unique fireworks. The actual fireworks, from what I could see, didn't last very long. I can't find any record of how expensive it was. Other than the ball, there wasn't much to recommend being squeezed with a million of your nearest and dearest. Honestly, I wasn't very impressed. I think Rio and London did a better job.
No. 4 - the Oche
Although I've watched darts for many years now, I had never quite understood this work, but when I covered the championship for you this week I finally understood the word "oche" - it's the toe line - or throw line, if you prefer.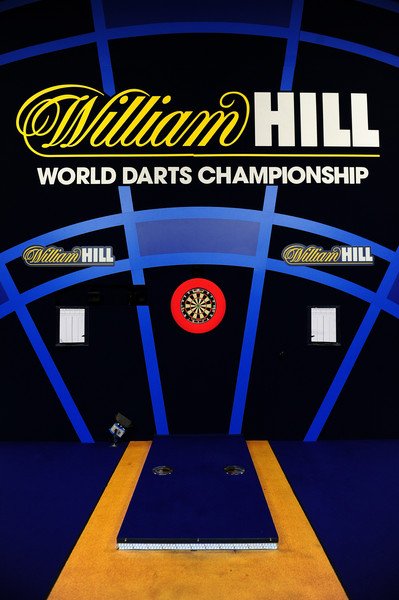 (the "oche" or the throw line - source: Zimbio - used for educational purposes)
No. 5 - pork rinds are a Mexican treat - chicharróns
Read this cool article for more info. I think it's cool because it's also a good low-carb snack that I can get cheaply at the dollar store.
No. 6 - Name Jr. - how to punctuate!
This one is sort of weird, but books do that to you!
For a work-in-progress, I have two characters, Name Sr. and Name Jr. The question was whether they needed commas around the Jr. or Sr., or not. The answer seems to be: it depends on who you ask... So, I've settled with no commas unless it's needed for another reason.
Here's one of the articles I read about this.
I think that's going to be it this week. I learn lots during a given week, but don't always remember what it was. I had to go through my browser history to get half of this list, lol.
Even if you're not entering the contest (why not?) what have you learned this week?

Crossposted at Steemit, Whaleshares, WeKu

Lori Svensen
author/designer at A'mara Books
photographer/graphic artist for Viking Visual
verified author on Goodreads
find me on Twitter
also on: Whaleshares, WeKu


---


Banner by @shai-hulud