Day 224 - New week (day 224- 231) homework inside! Please make sure to read the rules for criteria of posts! Let the fun begin!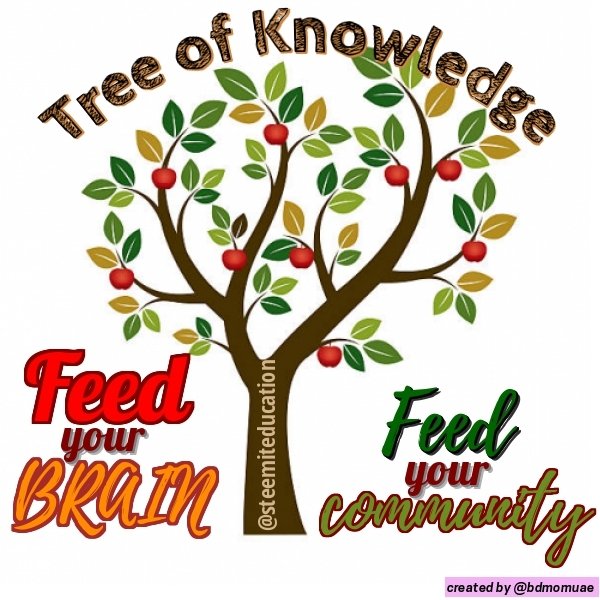 We started the @steemiteducation account to help promote learning on this platform.  We believe that education gives us better knowledge of the world around us and it changes the world into a better place. We even hand out homework to give people ideas on what to write and to earn a little extra money if they have completed the homework successfully according to the post criteria.                        
Education is not supposed to be boring, because when it is boring, that is when learning stops! 
Steemiteducation wants to bring back the fun into learning, because the more fun something is the easier someone learns. Every day we search high and low for the best educational articles to upvote and resteem, and because of the vast amount or writers it has become more and more difficult to find good quality educational articles.  
We have been overwhelmed by the community sending us donations to help support the educational community. The results have been amazing! Thank you! Unfortunately, it is extremely difficult to rent delegation at this stage so we currently do not need any more donations. We have some steem on hand to renew our delegations as they expire and to enter into new rental agreements if they become available. While delegation has been difficult to obtain, we have powered up all donations in order to support the community. Although powering up will continue to help the educational community forever, we would prefer to use any donations for immediate SP rental. Therefore we currently do not need the donations. Save them for now... or buy something for your classroom.
Although we would love to support all of the education related content we find, we simply don't have enough SP to do so. As a result, we have to be very selective when it comes to rewarding posts. 
We have specific criteria to follow, and if this criteria is not met, then we can not support these posts.
We urge everyone to read this criteria below and be aware of the type of posts that we support!  We WANT you to succeed on Steemit and we WANT you to earn money, and that is why we reward GOOD QUALITY posts that meets the criteria below. 
YOU DON'T EVEN HAVE TO BE A TEACHER! But there are rules....
Original content.  This means that you have to write an article in your OWN WORDS.   
Posts need to be a minimum length of 300 words.  (Unless you include an ORIGINAL video that you can verify that you created.)
All sources needs to be cited.  
All pictures used must have an image source and any post without a proper link to the image source will not be supported. 
If your post is difficult to read, and do not have correct grammar and spelling, we will not support your post. 
Don't forget to source the link! If you use any information from the internet you have to cite the source or you will not be rewarded.    
Your post has to be exciting and to the benefit of education. If you don't know what to write, do the homework for the week.  
Use a proper format when writing an article. 
All posts will be checked for plagiarism and if any part of any post is plagiarized in any way, it will be reported to @steemcleaners immediately! We are here to help build the platform, and the sooner we get rid of scammers, the better this platform will improve. 
                        What type of posts do we support?
We support ALL fun educational posts that could be beneficial to YOUNG and OLD!
We support funny classroom stories. ((We all know kids can do and say the darnedest things.  We want to hear about that!) (Please DON'T provide the student's names)
Fun experiments or projects that kids could do on their own. (SAFE ones of course!)
How-to posts - eg.  How to build something/ how to do projects/study? For kids and adults!
Good quality comprehensions tests with answers.
Fiction and fun stories that can be used as reading material in a classroom.
Posts about your experiences as a teacher in general/Your experiences in a school as a student.
Use the steemiteducation tag for your post to make it visible to us.  
      The discord server
The steemiteducation channel on discord has become nothing more than a dumping link channel. You are welcome to join the server and promote your posts there but if you use the correct tags we will be sure to find your posts. Please make sure to follow this link to join our server and read the steemiteducationguidelines101 pinned to the general chat. Please indicate that you have read this. 
1. Post your link ONCE in the post promotion channel. Double links will be deleted.   
2. Only post links in the post promotion channel of the server. Links dropped in general chat will be deleted.
3. Please do not send links to the inboxes of the curators! This wastes valuable time that we would prefer spending on curating quality posts. 
4.  Please do not contact the curators and ask them why your post was not selected. We have a limited amount of posts that we can vote daily.  If your post is NOT voted then it either means that we have already found the quota of posts for the day, or your post did not meet the specific criteria.   
4.  Please take note of the following:  There is no restriction on the amount of posts a user can do per day, but take note that only ONE post per user will be resteemed and voted per day.  
Get those creative juices flowing and provide us with fun and creative posts!  With your help we could change this platform into a virtual classroom! 
Please support the other quality posts under our blog, if you want support, then you need to support others. 
PLEASE USE THE #steemiteducation TAG FOR ALL EDUCATIONAL CONTENT! 
NOTE: Steemiteducation does not support plagiarized content. We reserve the right to remove any votes should we discover that any part of your post is plagiarized. If you spot any plagiarism that we accidentally missed, please let us know on discord. 

Check out our new video and get your friends to join @steemiteducation!!! 
Steemhomework for the week!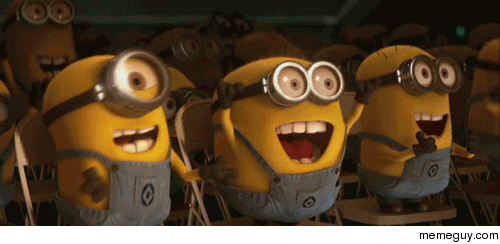 Write an article about a very important historical person who influenced our world with their research or invention.  For example: Katherine Johnson, Alexander Flemming, Stephen Hawking or Marie Curie. These people had such a great impact in our lives, and if it weren't for them we would not have been as advanced as we are today. 
Come on be a little creative!   
We have opened an account on Facebook to promote steemiteducation. We resteem all the posts under Edu Cation on Facebook so that we can become more visible. You are welcome to post your links there! 
You are welcome to invite your teacher friends to our Facebook page. You can now also follow us on Twitter. Please join us here!
We are looking forward to reading your fun and exciting posts!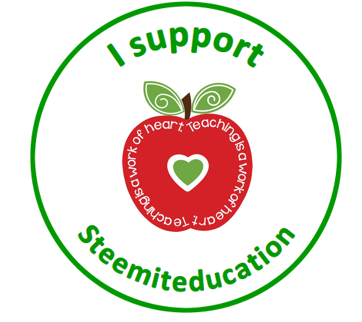 This is our way of giving back to the Steemitcommunity who has given us so much more!