Dear Supporters,
Welcome to our first crowdfunding post of the month. We have ended our last month crowdfunding campaign with the total liquid rewards 162.043 STEEM. We are so happy that how you come forward to support the kids. The rest of the fund in the Steem power and we will power down in need.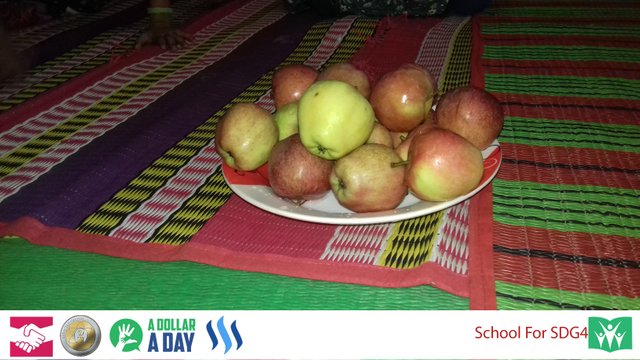 @SchoolForSDG4 is generously supported by @Fundition , @ADSactly , @AdollarAday and many community projects, witnesses and steemians. We are now more than 1 year old and successfully funded by you.
On 10 October 2018 we arranged an apple for the kids. You might have seen that last week we arranged oranges which were full of Vitamin C. But this time is different. We wish to help them test verities of fruits. If you would like to order any kinds of fruits for the kids by sending steem/SBD . Please go for it and chat with me about your wishes. Comment for any kind of feedback and discussion.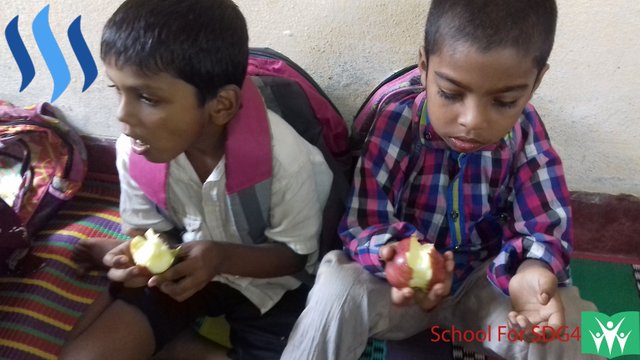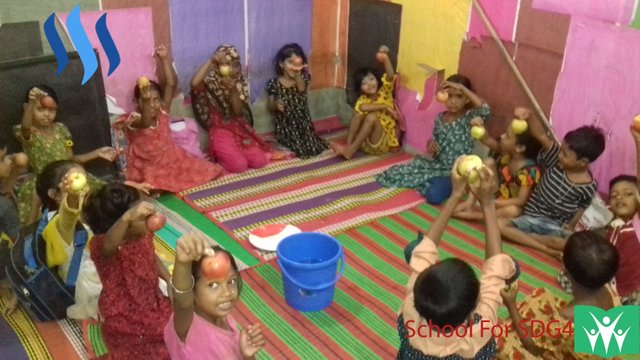 Happy day for the kids. Weekly fruits program means a good day for the kids and they return home with a smiling face. It gives them something extra out of education.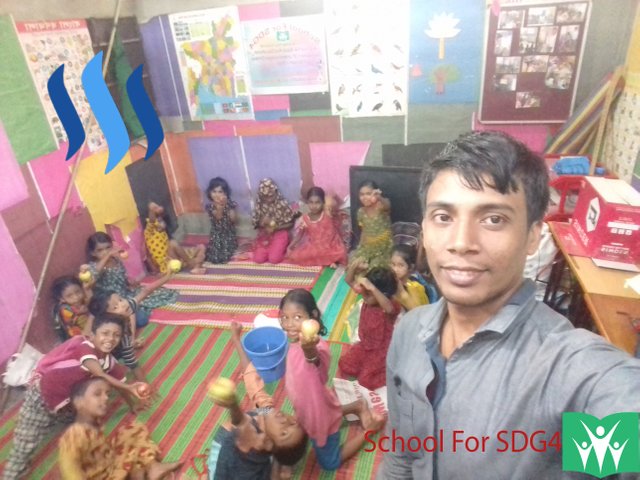 For a couple of months, I @azizbd was giving time to get fund for myself. Alhamdulillah, I am happy to have support for myself too. I will try my best to write more often from school account and hope it will help the kids to get enough for the lunch program and so on. It's hard to manage time and write. It's 6:25 AM already here and I am still typing for kids with some minor pic/video editing. I am not good at all subjects. :) So no post for myself today. I am happy that I am earing some curation rewards.

GIF of the weekly fruits program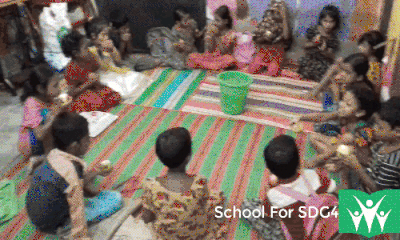 We had the monthly mothers meeting during the day. I will share it from another blog tomorrow and will try to raise fund for our mothers meeting as well. During the meeting, mothers also got an apple each.
Weekly fruits program
---
I hope to see you tomorrow with the next school crowdfunding post. Keep some VP for us and if you want to donate directly please check the Project before donating directly to school.
The project is supported by @fundition
School For SDG4
A School For Social and Educational Development of Underprivileged Children
---
---

---