STEEMIT UYO MEET-UP / REACHOUT ~ special reachout to university students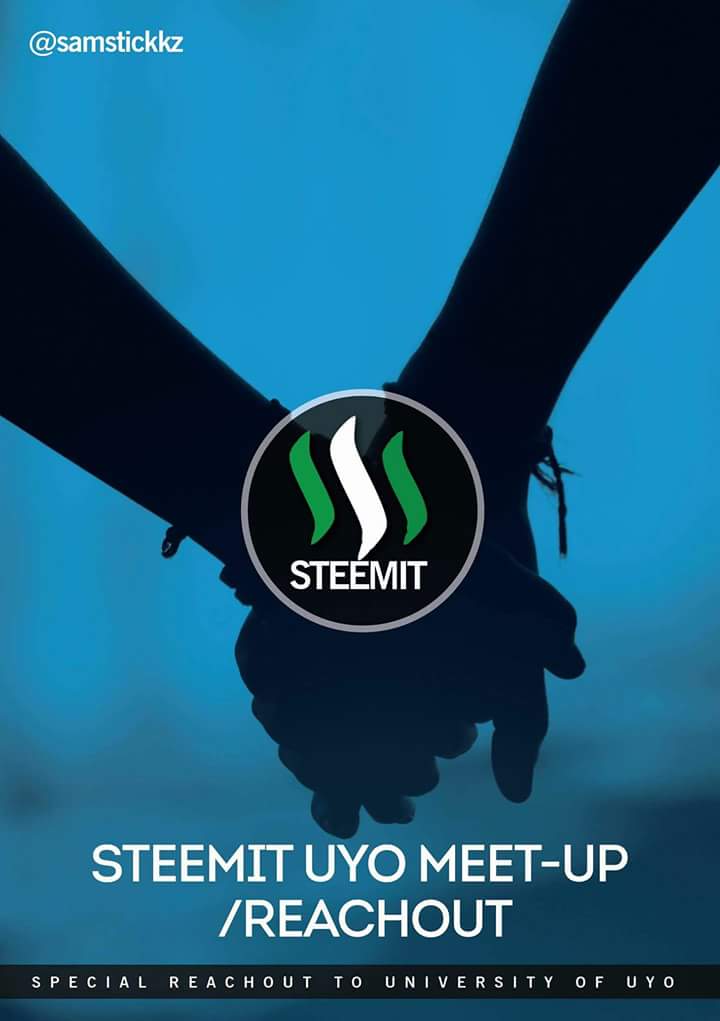 The Beginning
two months ago the first steemit uyo meet up was announced and the expected attendance was 50 steemians from around akwa ibom State and Cross River state.
After two weeks of planning for steemit reach out uyo, We couldn't execute our plans because of the strike embarked by the the Academic Staff Union of Universities (ASUU) in August 2017.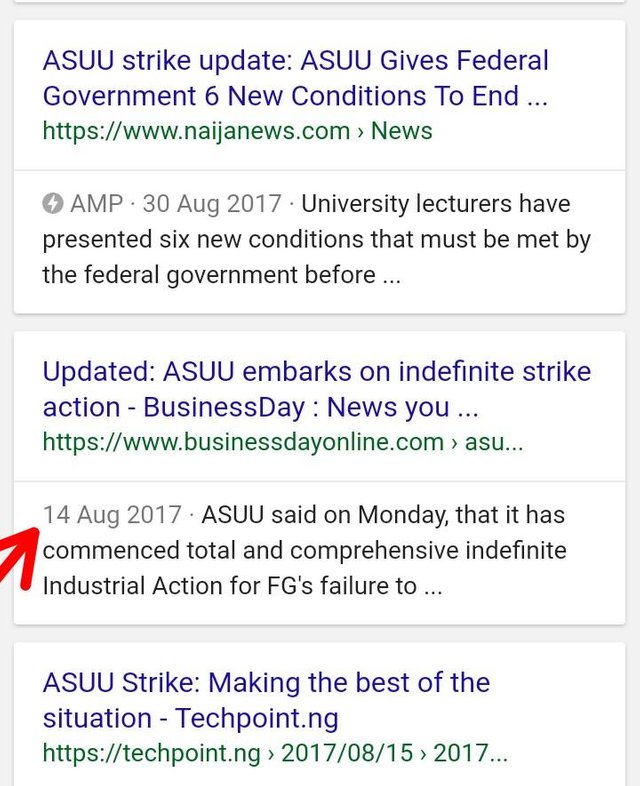 ---
The strike is over now and school has resumed in our target university (University of Uyo)
which has over 10,000 students.
---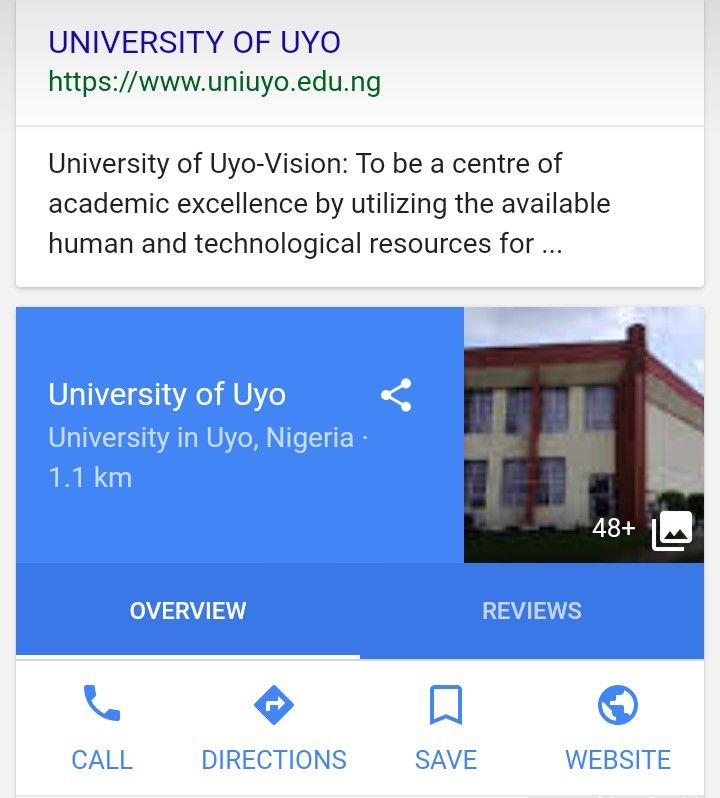 Our Aim
Our aim is to give the students In South South Nigeria a clearer understanding of what BLOCKCHAIN TECHNOLOGY is and its use in different areas of our lives.
We already know there is currently no school in Nigeria as a whole that offers any form of BLOCKCHAIN EDUCATION .
this Meet-up/ Reachout will strategically position the students in South south nigeria, starting from University of uyo to prepare for the future which the Nigerian University hasn't prepared them for.
Our Target Reach
We initially thought we could just register 4000 students from university of uyo before January and 100,000 students from South south nigeria before January 2018.
But we noticed that telling people about steemit and not properly teaching them the core values of steemit will only get them registered but they might not stay.
So That target has been changed from 4000 to 500 active users from university of uyo and from 100,000 to 10,000 active users from South south before January 2018.
It will be easier to train smaller amount of people and then train those small amount of people to train others.
Each day about 10 people will be mentored by @ogochukwu in a special mentorship program organized under @bluewaves headed by @ogochukwu (mentor). This program has already started mentoring some people.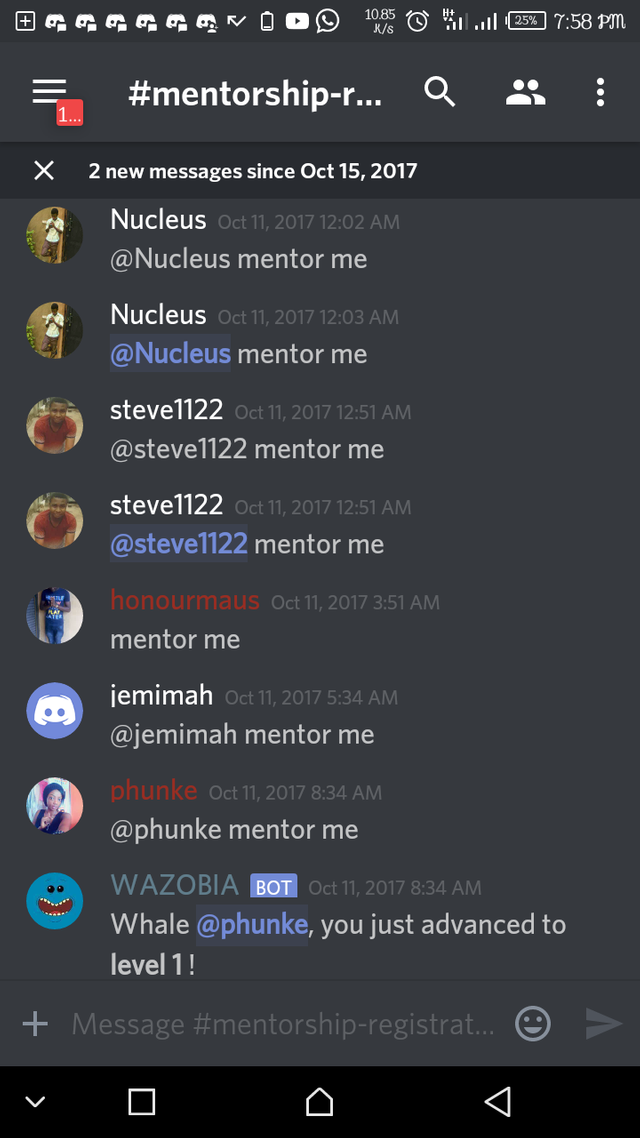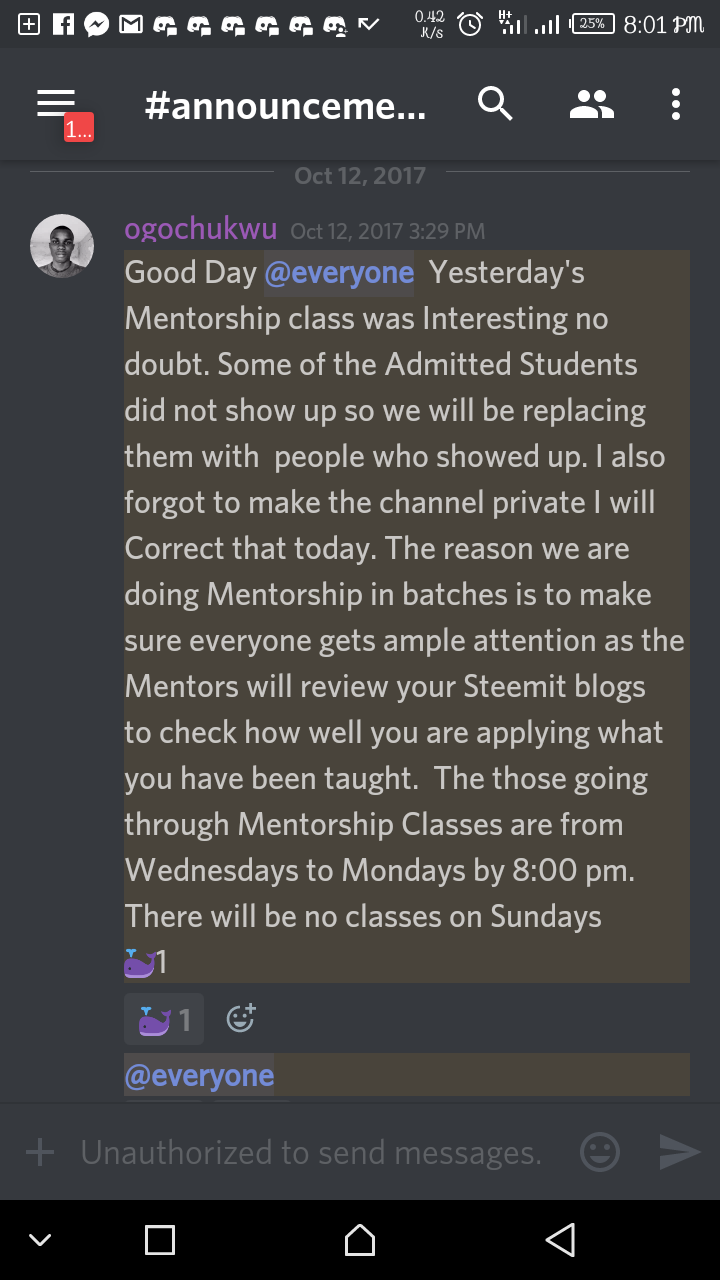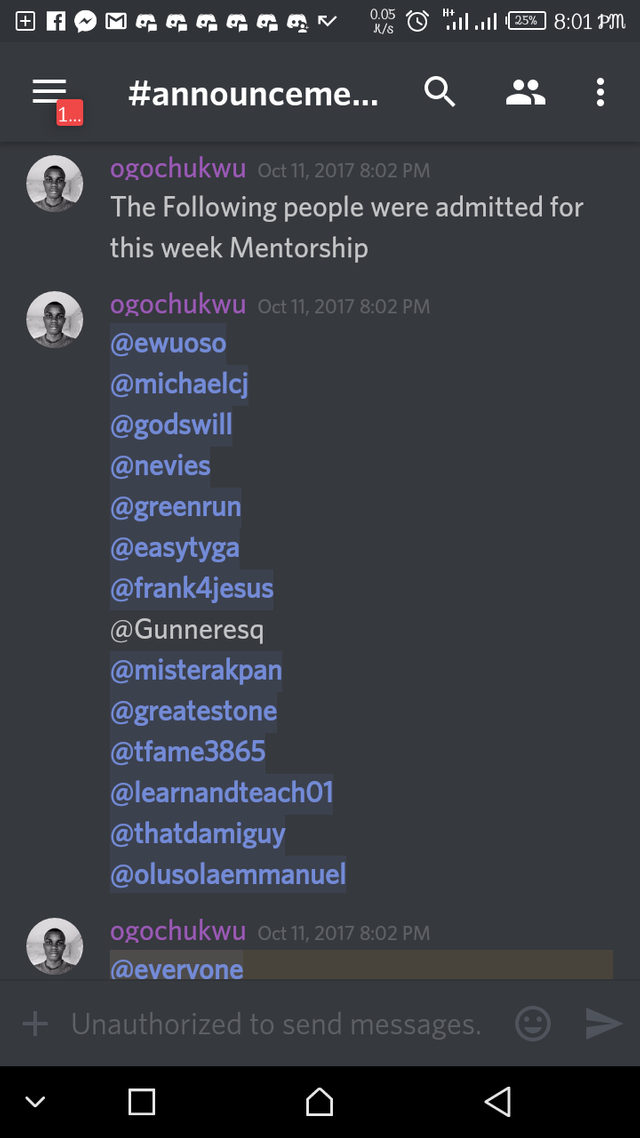 Contact me via steemit chat to join the mentorship program.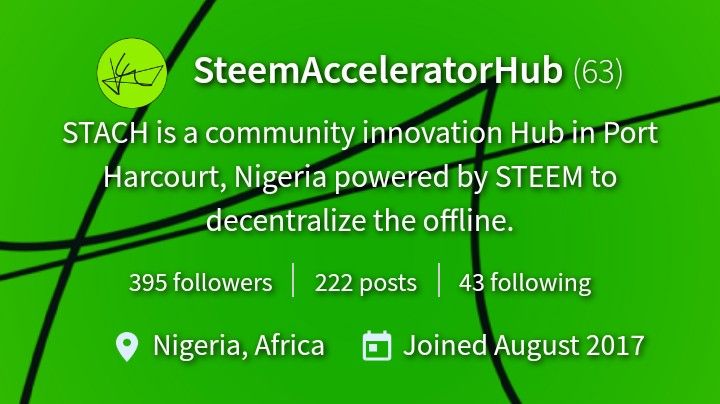 The Steem Accelerator Hub, (STACH) is an accelerator planned with Nigerians in mind as a particular target and newbies in general. Like any thriving hub, STACH is concerned with offering first the one thing that is lacking in the Nigerian and African Steemit space-- an Education, and then Collaboration.
@Stach has been spreading steemit around the city of Port Harcourt in Rivers state and has created a huge offline steem center.
Steemit Uyo Community is ready to welcome @stach to uyo soon. The first meeting with @ejemai (main chief behind stach) will hold anytime soon.
Our Team
The following steemians have been working tirelessly to ensure this goal is achieved.
@evelyniroh @samuelwaelth @samstickkz @ishotz @discreetsaint @xpressng
@mritsnobigdeal @xpressng and @ifioklee @darkerhorse @emem @enoye
@fortune-inyang @vwovwe
SUPPORT AND Partners
We currently have support from @ogochukwu @bluewaves @stach @tojukaka @ajulu @ewuoso @amec @lemmybe @discreetsaint @xpressng @misterakpan @ogowinner
Mentor
Date and time for the Meet-up / Reachout
Steemit Uyo meet up / Reachout will hold on the 11th of November 2018
Preparation
Currently we've put some monies together to
print 4000 fliers

Two big Banners

10 steemit t-shirts
We believe in the future of steemit and we know meeting over 4000 students is possible and making at least 500 active is also very possible.
Please if you're in Uyo and you'll love to be a part of this movement, kindly chat me up via steemit chat let's strategies for the future.