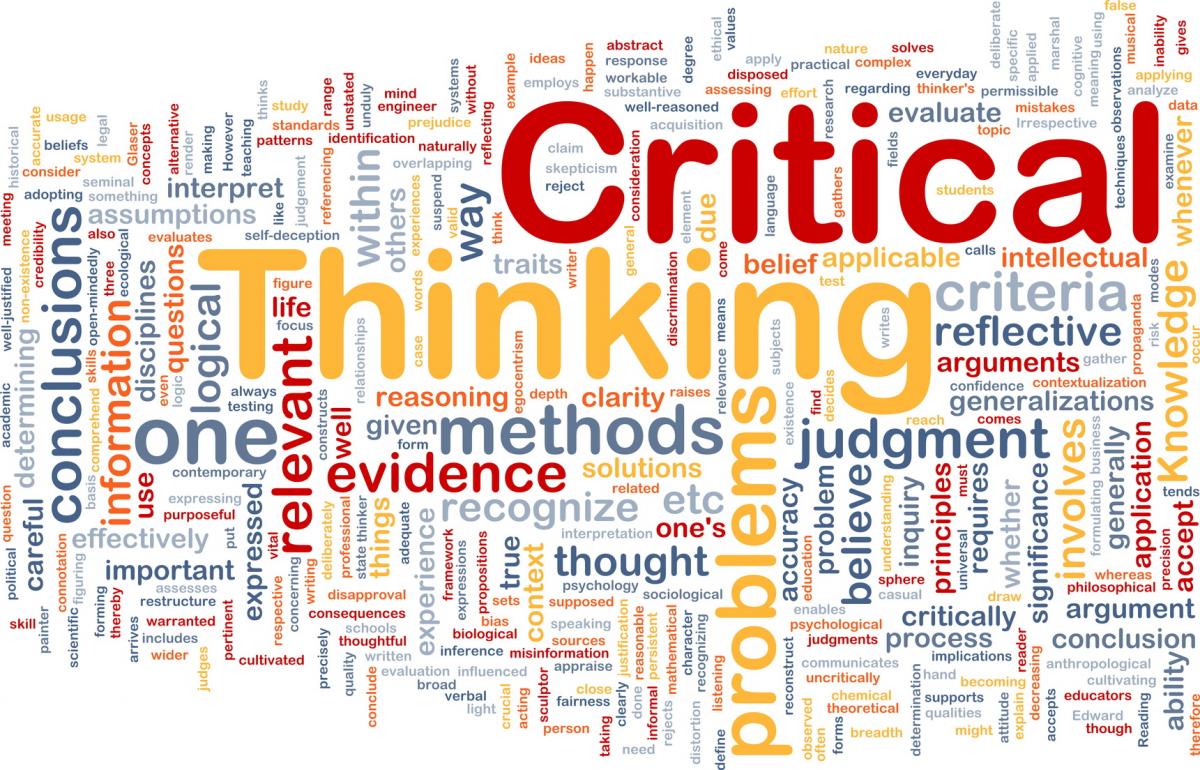 Some dimensions of criticality
The following describes one piece of my pedagogical project to promote 'higher order thinking' (HOT; or more formally HOCD, for 'higher order cognitive development'). I define that term as the creation and maintenance of deeply coherent sets of ideas about complex subjects.
I'm working to build an interdisciplinary metasynthesis (a deeply coherent explanation of HOT) using academic research from psychology, philosophy and education. My premise is that understanding some of the basic principles from those fields of study can be of great value to any learner who intends to develop HOT. The project is meant for use as a pedagogical tool to support people in developing practical wisdom, if they're interested in that.
My mission is to support people in figuring out whatever they might want to figure out about thinking, learning and wisdom. ( I've been studying these subjects since the 70's...)
I look forward to figuring out how useful this stuff might be to people. I trust this community to guide me: am I on course to support your education? You can let me know how I'm doing; I'd appreciate that. Here it is:
Applying Values in Action: Theory and Practice
A. Theory: Values, Motives and Wisdom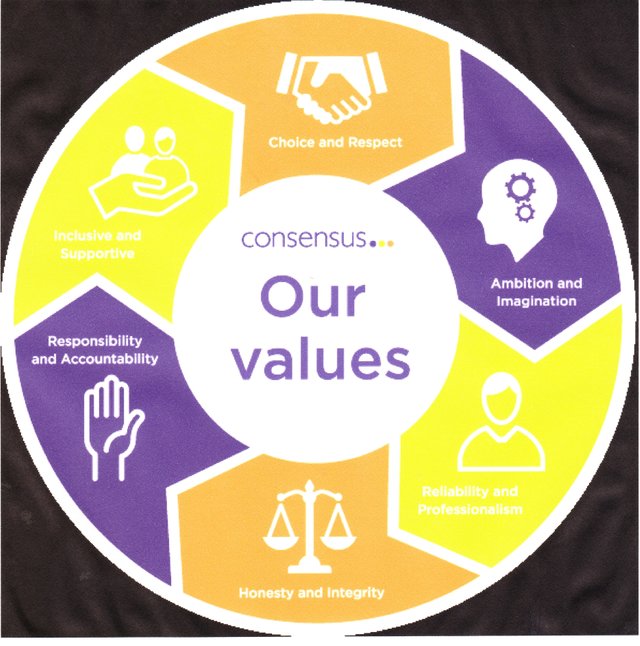 An example of value-consciousness
Values
This essay describes how a few academic principles about value, motivation and wisdom can be applied in practice to facilitate the achievement of people's most desired goals.
Values are abstract linguistic entities (concepts or ideas) which people believe are important to them. However, abstract things don't relate directly to human actions, so interpreting the relationships of values to action (deciding which behaviors are most desirable in actual practice) is sometimes a complex and contentious process.
There are two specific methods for applying values in practice. First, relating values and action begins with articulating our most important motives (needs, desires, purposes and intentions) by declaring what we most want to do or to have. Sharing our values with others is the activity which brings them to life in our social context. After that, values are applied by engaging in moral reasoning (applied ethics): analyzing moral justifications about what people should or shouldn't do in particular circumstances.
When these two activities (expressing our motives and engaging in moral reasoning) are adopted as habitual practices, our purposes are clarified for ourselves and also for others. Adopting these practices is essential to achieving extraordinary success in social settings.
Robert Ennis defined critical thinking as "reasonable reflective thinking that is focused on deciding what to believe or do" (note 1). The value 'wisdom' describes the generation of deeply coherent sets of ideas about complex processes. Psychologists have described critical thinking as a set of cognitive and discursive practices (cognitive skills, or linguistic tools and techniques) which are applied to generate coherency through analyzing, evaluating and explaining our linguistic meanings and our justifications. Making wise decisions about which actions to take is a crucial aspect of leading a fulfilling life.
The ethical ideal of practical wisdom represents ideas and actions generated by people who a) already understand clearly how values are applied effectively, and b) also understand well the consequences of people's actions. The objective of applying practical wisdom is to develop moral discernment: highly coherent understandings of how values relate to people's actions.
Contemporary ethics (moral philosophy) focuses on an obligation to consider the needs and interests of other people as well as one's own. Practical wisdom emphasizes the importance of producing beneficial consequences in social contexts; this is achieved by analyzing and evaluating moral reasoning.
Purposes
A purpose is a value which one declares as a personal motive, an important value which one intends to fulfill. We can tell people that we will apply some values on purpose; declaring a purpose indicates that one's future actions will relate to a particular value.
Purposes are implemented intentionally through goal-setting, the specification of particular measurable results (goals) to be achieved within a given time frame. Deciding to apply a value purposefully means that one recognizes that some goals, and not others, are relevant to applying that value in practice. For example, if I believe that the value of 'kindness' is important, I'll do things that are beneficial for others and avoid doing them harm. Being kind is a matter of applying kindness in action. If my purpose is to be polite then I'll behave according to the local conventions of politeness.
Purposes are related to one another in hierarchies; many purposes may be instrumental (contributory) to the fulfillment of a higher objective. For example, applying the value of 'health' in action includes practicing good hygiene as well as exercising and consuming a nutritious diet. If I'm committed to 'effective communication' then I'll apply myself to speaking and writing clearly and coherently, as well as to reading carefully and listening closely. To apply the value of 'education' I'll inquire actively in order to understand more about the world and the people in it, and I'll explain my understandings to anyone who's interested in learning what I think.
A commitment is a purpose which an individual has decided to promote over less important motives.
Commitment
Philosopher Harry Frankfurt (2) explained the process of ranking our motives in terms of their relative importance. Some of our desires drive us towards applying our most precious values, while other urges distract us from fulfilling those ideals.
By deciding that some desires are more desirable than others, we can rank them, thus creating a distinction between higher and lower order desires. Frankfurt called our highest ranking desires "commitments." Commitments are granted priority over lower order motives.
Expressing an intention to fulfill a purpose by accomplishing a goal demonstrates that one values that purpose. Frankfurt's perspective indicates how one moves intentionality from theory (values and purposes) to action, by declaring commitments and promising to achieve specific goals. This combination of actions (declaring a purpose, goal-setting and successful accomplishment) demonstrates the application of values, purposes and intentions in action.
Some people articulate their commitments and their goals more often than others. This practice produces a practical advantage: it facilitates knowing what to do or not do at any given time. It's a tool for creating clarity and avoiding confusion.
Practical Wisdom
The ideal of 'practical wisdom' was developed to draw attention to the process of connecting deep and coherent thinking with moral discernment through ethical discourses (moral reasoning). This means deciding which actions are better or worse for people in particular situations by analyzing the likely outcomes of alternative options in terms of value.
Over two millennia ago Aristotle (3) described the ideal "good life" (human social flourishing) as the product of moral discernment. His descriptions of social flourishing are still providing guidance to highly motivated learners who intend to cultivate individual excellence (virtue) and to apply practical wisdom in their activities.
To develop and maintain deeply coherent sets of beliefs, it's necessary to examine, analyse and evaluate one's presumptions and preconceptions. To see which viewpoints serve people better than others, critical theory recommends that we compare the consequences of applying alternative theoretical approaches to understanding, problem solving and decision making. This requires that we examine how our implicit presumptions (historical perspectives) affect how we think and what we understand. Once examined, these elements of our discourses can themselves be analysed for coherency.
For example, many of us learned as children to identify the idea 'knowing' with the idea 'truth,' but this presumption is not the best approach to achieving deep insights into complex subjects. Contemporary (postmodern) philosophy emerged when it became very clear to the world's wisest philosophers and scientists that there's no possible way that any linguistic description could manifest any confirmable truth about anything that we can't observe directly.
As a result of that revelation, intellectual society has entered the post-truth era in philosophy and science. Karl Popper (4), a highly renowned philosopher of science, conceded in 1979 that scientists could only strive to determine which "conjectures" (theories or beliefs about the world) are better justified than others. Better ideas are identified by stronger justifications than poorer ones; the most coherent beliefs or opinions are those which are supported by the best evidence and the best reasoning.
Although most people continue to believe that knowing something means that we understand the truth about it, top experts in philosophy and education no longer consider 'truth' to be a factor in human understanding. Deep learning is not about determining the truth of people's ideas. Coherency, not truth, is currently the gold standard for human understanding; absolute certitude is not an option for deep thinkers.
To illustrate this perspective, philosopher John Rawls (5) suggested that the ideal cognitive system would continually change and grow as it takes new ideas and new evidence into account. This hypothetical network of beliefs and opinions (wide dynamic reflective equilibrium) would continually justify a broad range of conceptions, forming and reforming the beliefs and the policies according to which one decides what to do. The ideal cognitive equilibrium would continually account for the largest possible set of ideas that are consistent with all reliable evidence and all reasonable arguments.
Even though (as Rawls pointed out) it isn't possible in practice for anyone to account for every reasonable idea, it is possible to engage in critical inquiry in order to develop new ideas, to broaden our perspectives, and to increase the coherency of our individual networks of beliefs and opinions.
Critical thinking and successful action are facilitated by psychological self-regulation, which combines the processes of self-examination and self-correction; this is how we can manage our desires, our beliefs and our behaviour.
Metamotivation describes ideas and practices (such as Frankfurt's scheme) about managing our desires. Metacognition (reflective thinking) describes the processes involved in examining and correcting our opinions and beliefs to maintain coherency (as Rawls' model describes). Behavioral self-regulation is the term for managing our actions in order to produce particular results. Each of these processes can be learned and practiced over time; they represent valuable tools for producing effective action in any human endeavor.
With regard to cognitive self-development, deep motivation to learn is demonstrated by an individual's attitudes towards thinking and learning. In particular, experts in educational psychology have described some tendencies (critical thinking dispositions) which demonstrate that people are aspiring to generate deep coherency. These include curiosity, open-mindedness (cognitive flexibility), intellectual honesty, perseverance, humility and fallibilism. They also include clarity of focus, rigor, precision, and careful attention to other people's points of view. Each of these ideal values, applied in action, facilitates deep learning.
B. Practice: Enactment
Actions
Actions refer to particular behaviors or sets of behaviors. Enactment is the process of acting something out; it's how we bring our motives to life.
Applying values in action requires enacting the cognitive perspectives described in Part A. This begins with commitment: the action of clarifying (ranking) what's most important. We can then enact our purposes by doing the work that produces success: creating and accomplishing ambitious goals. The value 'ambition' is associated with creating goals that we don't already know how to achieve in the understanding that we'll we need to learn some things in order to make progress. Sometimes it's important to consider things deeply and analyse complex issues in order to figure out the most useful things to do.
In practice, most of our ways of thinking, speaking and behaving are long-established routines. We're usually motivated, often quite compulsively, to re-enact the same historical ideas, feelings and habits. Our cognitive and emotional lives may often be quite rigid; it may be very difficult to break some of our past habits.
Learning (including cognitive development and developing new habits of behavior) is more important to some people than it is to others. Some people are comforted by routines, others deeply desire to develop new lifestyles. Some people feel that it's very important for them to learn new things all the time; others prefer to dismiss unfamiliar ideas or innovative techniques rather than investigate them. Some of us strongly desire to develop new ideas and new activities.
We can discover new ideas and new learning environments, and we can learn to develop new habits of thought and action, if we keep in mind that some ways of thinking are more useful for implementing changes than others. Learning new habits often requires changing not only what we think, but also changing how we think. The latter transformation is often facilitated by exploring various cultures (communities of knowledge).
Enacting one's committed purposes may require applying the cognitive tools which generate deep coherency: inquiry, analysis, explanation, justification and metacognition. Social flourishing requires a commitment to morality in action: engaging in moral reasoning to regulate one's activities.
Conflict and Confusion
Cognitive conflict is the idea that thoughts or opinions are inconsistent or contradictory with each other. Confusion is a feeling of uncertainty about what to think or do, which is often associated with conflict.
Intrapersonal conflict represents individual issues; anyone might have conflicting ideas about what to think, or about what to do. Interpersonal conflict, which concerns two or more people, represents situations where people disagree on which ideas are more coherent than others or which actions people should perform.
Resolving conflict and confusion requires that we examine the relationships of values and actions through ethical analysis (moral reasoning). The goal is to decide which results are considered more or less optimal, and which actions are likely to produce better results. To do that people can produce highly coherent analyses and explanations of how values have been or should be applied in various situations.
Enacting Commitments
The very ideas of 'commitment' and 'intentionality' may be regarded as ideal values and applied intentionally. They represent a very strong desire to create one's experience in fulfilling ways.
The values of commitment and intentionality are instrumental to the purposes of individual fulfillment (success and satisfaction) and social flourishing (thriving in communities). They're the psychological tools we can use to build our future lives one action at a time. People who make and keep many promises are more successful in action than those who don't.
Adopting any value as a motivational commitment is to appreciate its importance. Commitment isn't a decision about what to do; it's a decision about how to be (that is, purposeful, intent and productive). To design our future lives we can articulate in general terms our values and purposes; then, guided by those principles, we can form and reform our ideas in order to figure out how to accomplish our most worthwhile goals.
When someone decides that committing oneself to higher-order purposes is more important than living without committed values, then resolving to pursue those motives without indulging in distractions becomes an option. One can then practice applying intentional behavior in order to live, think and act purposefully.
Succeeding in creating more coherent perspectives and new cognitive habits requires achieving insights. In practice, nobody can actually achieve ideal 'wisdom' or ideal 'self-fulfillment,' because actions aren't congruent with the abstract and sterile world of linguistic ideals. However, we can learn, day after day, to think a little better than we used to think, one insight at a time, and we can accomplish our goals by executing one well-considered action after another.
Social Flourishing
Aristotle (3) called social flourishing "the highest good for human beings." Of course, like the perfect cognitive system, the optimal lifestyle is not meant to represent something that anyone can actually maintain continually; rather, that ideal evokes a joyful combination of circumstances, ideas and feelings that human beings may experience at various times.
Critical thinking is applied to produce deeply coherent ideas about complex subjects; 'practical wisdom' is the philosophic term for applying coherent moral reasoning in action to resolve complex moral issues. If flourishing is the product of practical wisdom (as Aristotle suggested), then what are the most effective actions that one can take to develop more deeply coherent sets of ideas about how people should think and what people should do?
We can specify our purposes clearly, saying what we're working for, what we're working on, and what we'll do about it. Once we've decided which purposes are important enough to guide our future actions, then we can work along those lines, producing deeply coherent understandings, ambitious goals and highly effective action. We can facilitate success by applying ethical values in our thinking and our social activities, combined with critical thinking and self-regulation (metamotivation, metacognition and behavior management).
Developing proficiency in deep thinking and moral discernment requires educational guidance from exemplars and mentors. We learn how these complex ideas are applied by participating with wiser people as they describe their values and explain their reasoning. It takes a commitment to deep learning, and participating with wise people, to develop practical wisdom through observation, reflection and practice. Unfortunately, not every individual is assigned a very wise mentor at birth, so to succeed in developing deeply coherent thinking, moral discernment and effective social action most people must find experienced mentors who can inspire them and supervise their practices.
Reforming Higher Education
Educational psychologist Robert Sternberg (6) described 'wisdom' as the application of tacit (as well as explicit) knowledge, mediated by values, to achieve a common good through a balance of intrapersonal, interpersonal, and societal interests; he recommended that a curriculum for wisdom be implemented in educational institutions.
Children and university students can learn about wisdom and flourishing from exemplars in their schools only if their teachers and professors have already practiced deep critical thinking and moral discernment for years. However, those professionals are only required to demonstrate mastery over a narrow range of topics which relate to their particular disciplines; the philosophy and psychology of deep thinking and deep learning are not yet well established in our institutions of higher education.
Educational institutions can only promote a culture of deep learning if school teachers and university professors have already learned to apply deep coherency and practical wisdom in their work. Ideally, before they could assume their professional responsibilities, teachers and professors would learn to understand and apply the fundamental principles of higher order cognitive development: deep (postmodern) coherency, moral discernment and self-regulation. To implement this possibility, directors and administrators of educational institutions could establish curricula which demand that professional educators learn to apply these principles in their professional practices.
References
(1) Ennis, R. H. (1987). A taxonomy of CT skills and dispositions. In Baron, J., Sternberg, R. (Eds.), Teaching thinking skills: Theory and practice (pp. 9-26). New York, NY: W. H. Freeman, p. 10.
(2) Frankfurt, H. (1971). Freedom of the will. The Journal of Philosophy, LXVII. Reprinted in Geirsson, H. and Losonsky, M. (Eds.), Beginning metaphysics, 1998, pp. 407-421. Malden, MA: Blackwell.
(3) Aristotle (1962/2000). Nichomachean Ethics. Translated by Martin Ostwald (New York, NY: MacMillan/Library of the Liberal Arts, 1962). In F. E. Baird & W. Kaufmann (Eds.), Ancient philosophy (pp. 364-434). Upper Saddle River, NJ: Prentice Hall.
(4) Popper, K. (1979).Objective Knowledge: An evolutionary Approach. Oxford University Press.
(5) Rawls, J. (1999). Collected Papers of John Rawls, S. Freeman (Ed.). Cambridge, MA: Harvard University Press.
(6) Sternberg, R. J. (2001). Why schools should teach for wisdom: The balance theory of wisdom in educational settings. Educational Psychologist 36, 227-245.