[ENG-IN] Creations my student's : Ornamental Plastic Bottles
Hi Everyone
This time the lesson was about making crafts from plastic waste. The goal is to create and crafts art products that are marketable.
---
Pembelajaran kali ini bertemakan membuat kerajinan dari bahan limbah plastik. Tujuannya adalah untuk menciptakan produk seni atau karya seni yang bernilai jual
---
As for crafts made in the form of ornamental plants from plastic bottles. The materials prepared by the students are:
plastic bottles, scissors, wire, colored paint, hot glue gun, and wax.
---
Adapun kerajinan yang dibuat berupa tanaman hias dari botol plastik.
Bahan-bahan yang dipersiapkan olah siswa yaitu:
botol plastik, gunting, kawat, cat warna, lem tembak, dan lilin.
---
The process making is simple, I direct them based on the presentation with video media.
The results of students' creations can be seen in the following figure.
---
Proses pembuatannya sederhana, mereka saya arahkan berdasarkan presentasi melalui media video. Hasil dari kreasi dan kerajinan siswa dapat dilihat pada gambar berikut.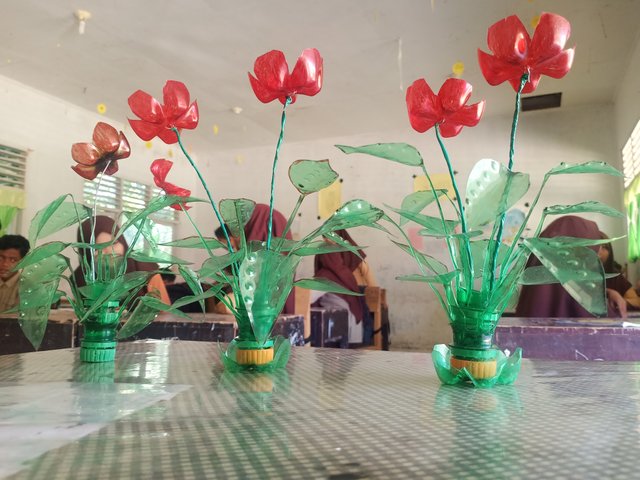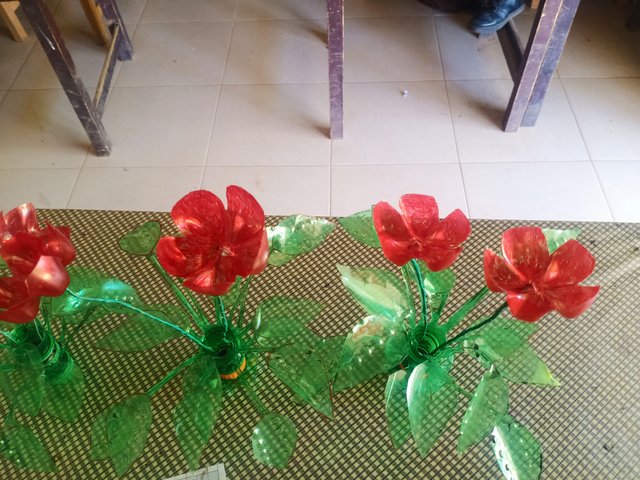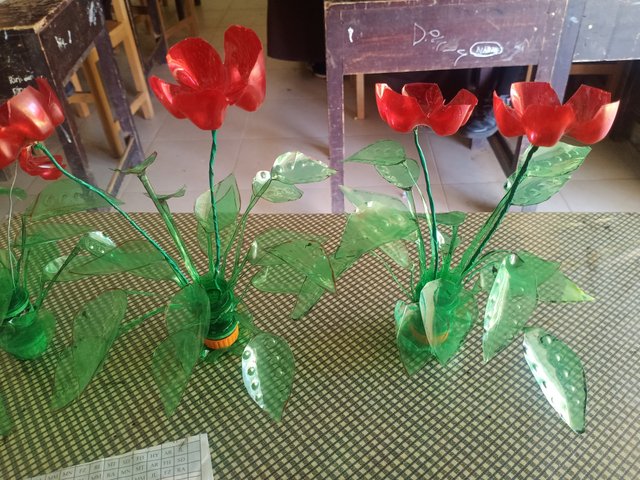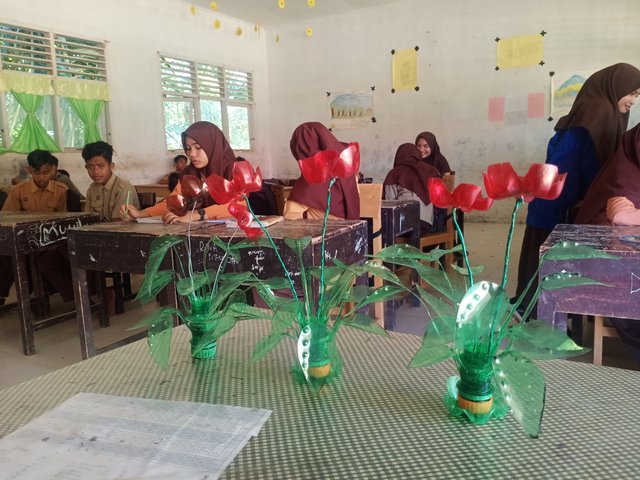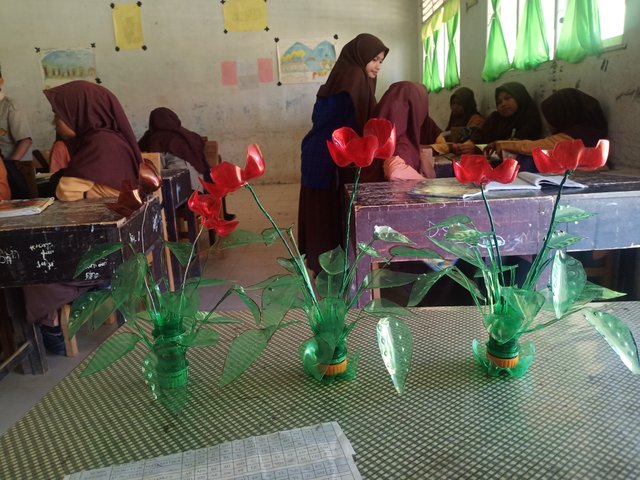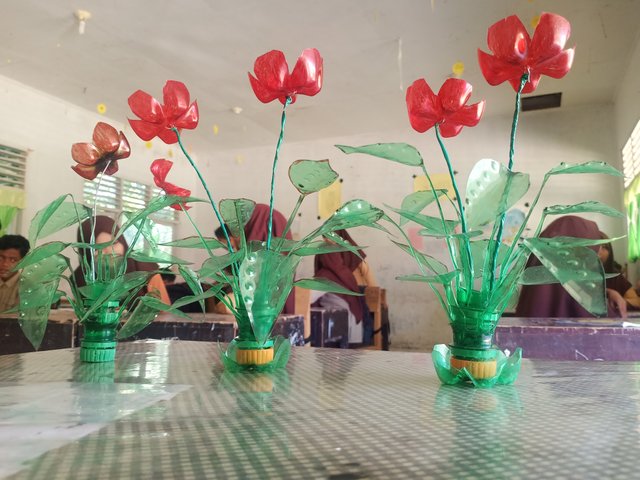 ---
Learning to make crafts from plastic waste can increase income if sold, reduce pollution caused by waste, save money in making crafts because the raw materials (waste) are everywhere, and increase student creativity.
---
Pembelajaran membuat kerajinan dari limbah plastik dapat menambah penghasilan jika dijual, mengurangi pencemaran yang disebabkan oleh limbah, hemat dalam membuat kerajinan karena bahan bakunya (limbah) terdapat dimana-mana, dan menambah kreativitas siswa
---
So just writings this time, we will see again at the next student craft.
---
Sekian tulisan kali ini, kita jumpa lagi di kerajinan siswa berikutnya.
---
"Thanks for reading, watching and visiting my blog, If you like it please upvote and resteem"
Follow me @qye