Academic Freedom Conference II - Dr. Jiim Fetzer Introduces - Preston James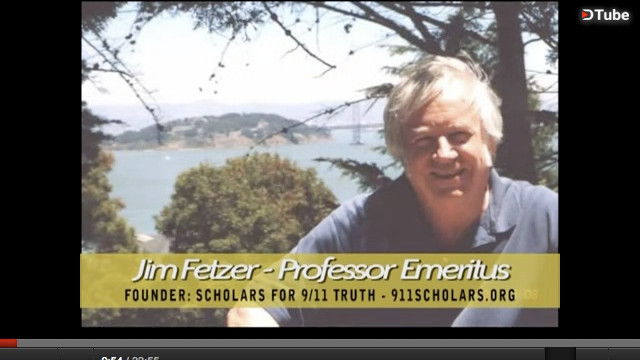 ---
Dr. James Fetzer - McKnight Professor of Philosophy Emeritus, University of Minnesota Duluth; Founder, Scholars for 9/11 Truth; Editor, Assassination Science; Co-Editor, Assassination Research. He has done hundreds of shows, presentations, videos, and interviews online in regard to the many false flags that have taken place in the last 17 years and older.. Dr. Fetzer is the number one expert in this area and is a major contributor in exposing the absolute TRUTH consistently.
You can find Dr. Fetzer's work along with other experts on http://jamesfetzer.blogspot.com/ and at moonrockbooks.com. Dr. James Fetzer has given me permission to share this video with the Steem Community.
His guest, Preston James, a Social Psychologist with Doctorate from Major Midwest Big Ten University. Retired after serving the community for over 36 years during which time there were numerous contacts with those associated with Intel and Law Enforcement.
A book by Preston James entitled "The New Gutenberg Press" has just been published and is available at www.MoonRockBooks.com
Enjoy and share far and wide
---
▶️ DTube
▶️ IPFS